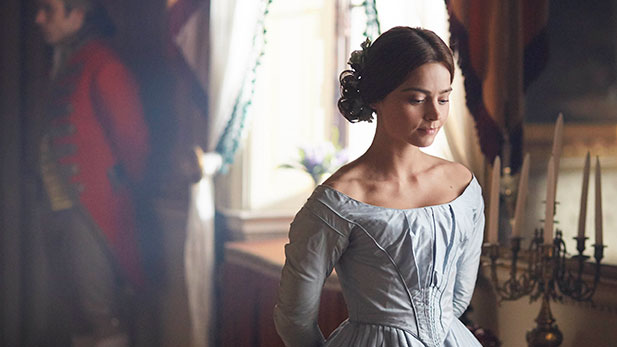 Jenna Coleman as Queen Victoria
The eight-hour drama follows Victoria (Jenna Coleman) from the time she becomes Queen in 1837 at the age of 18 through her relationship with Lord Melbourne (Rufus Sewell), her first prime minister and intimate friend, and her courtship and marriage to Prince Albert (Tom Hughes). Famous for her candor and spirit, she was the first woman who seemed to have it all: a passionate marriage, nine children and the job of being queen of the world's most important nation. Her often tumultuous reign lasted for 63 years.
Doll 123
Sunday, January 15
As a new queen, the young Victoria struggles to take charge amid plots to manipulate her. Her friendship with the prime minister leads to a crisis in Parliament.
Victoria on Masterpiece, Sunday at 9 p.m. on PBS 6.