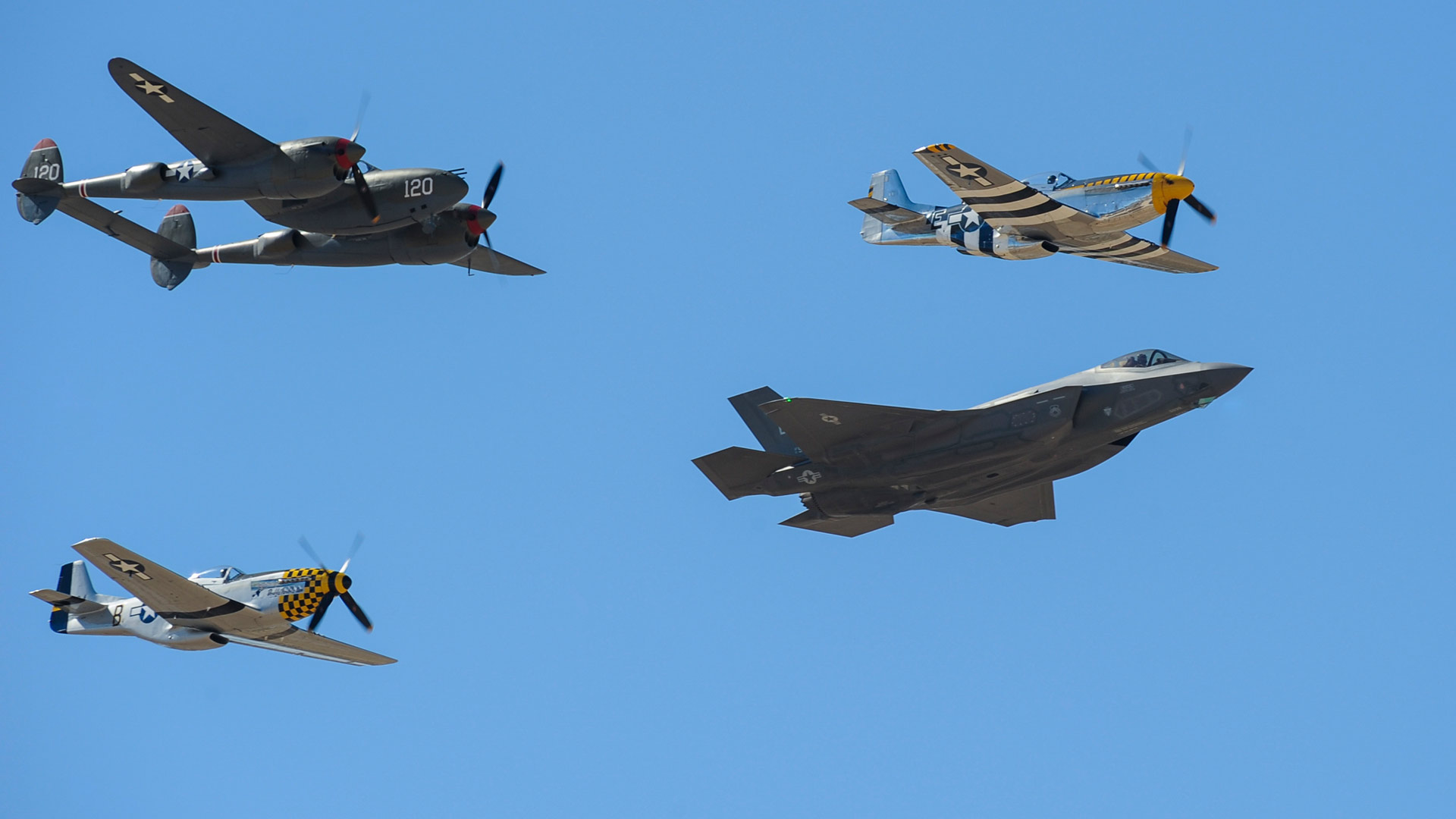 Two P-51 Mustangs, an F-35 Lightning II and a P-38 Lightning fly in formation during the 2016 Heritage Flight Training and Certification Course at Davis-Monthan Air Force Base, Ariz., March 5, 2016.
U.S. Air Force photo by Airmen 1st Class Ashley N. Steffen
The skies over Tucson will be filled with historic and currently active Air Force planes flying side-by-side this weekend.
The annual Heritage Conference at Davis-Monthan Air Force Base is training and certification for the upcoming air show season.
"So civilian pilots of historic aircraft and some of our own Air Force pilots of current fighter aircraft can practice flying together in formation," said Lt. Sydney Smith.
The conference will feature more than two-dozen planes from World War II and the Korean War alongside the most modern planes in the U.S. Air Force, the F-22 and F-35.
The base is closed to the public during the conference, but Air Force officials have said spectators can take any pictures they want while the planes are flying.
Heritage flights begin Thursday and will continue through Sunday.