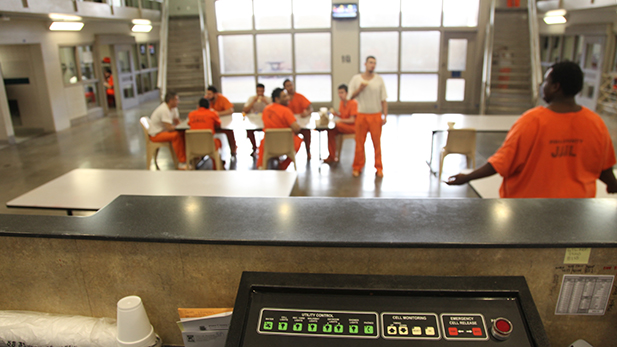 Andrea Kelly, AZPM
Criminal justice officials and mental health providers are coming together Tuesday and Wednesday to discuss ways to reduce the number of people with mental illness in Pima County Jails.
Currently, about half the people in Pima County jails have some sort of mental illness, said Pima County Assistant Administrator Ellen Wheeler.

"And most of those people are in jail for low-level nonviolent offenses," she said, "often nuisance offenses that stem from their mental health problems or their addiction."
"We thought that it would be really good to bring together experts and criminal justice staff and leadership to really take a hard look at how we can change the system in order to divert people from jail and get them into treatment and provide long-term solutions," she said.
This week's "Decriminalizing Mental Illness" conference is part of the county's effort to lower the jail population. Wheeler said while many people buy in philosophically, right now many of the systems aren't in place to divert people out of jail and into treatment.
"Which, incidentally, is far cheaper and far better for the individuals involved," said Wheeler.
Also to be discussed are the effects of incarceration on families and the community at large.