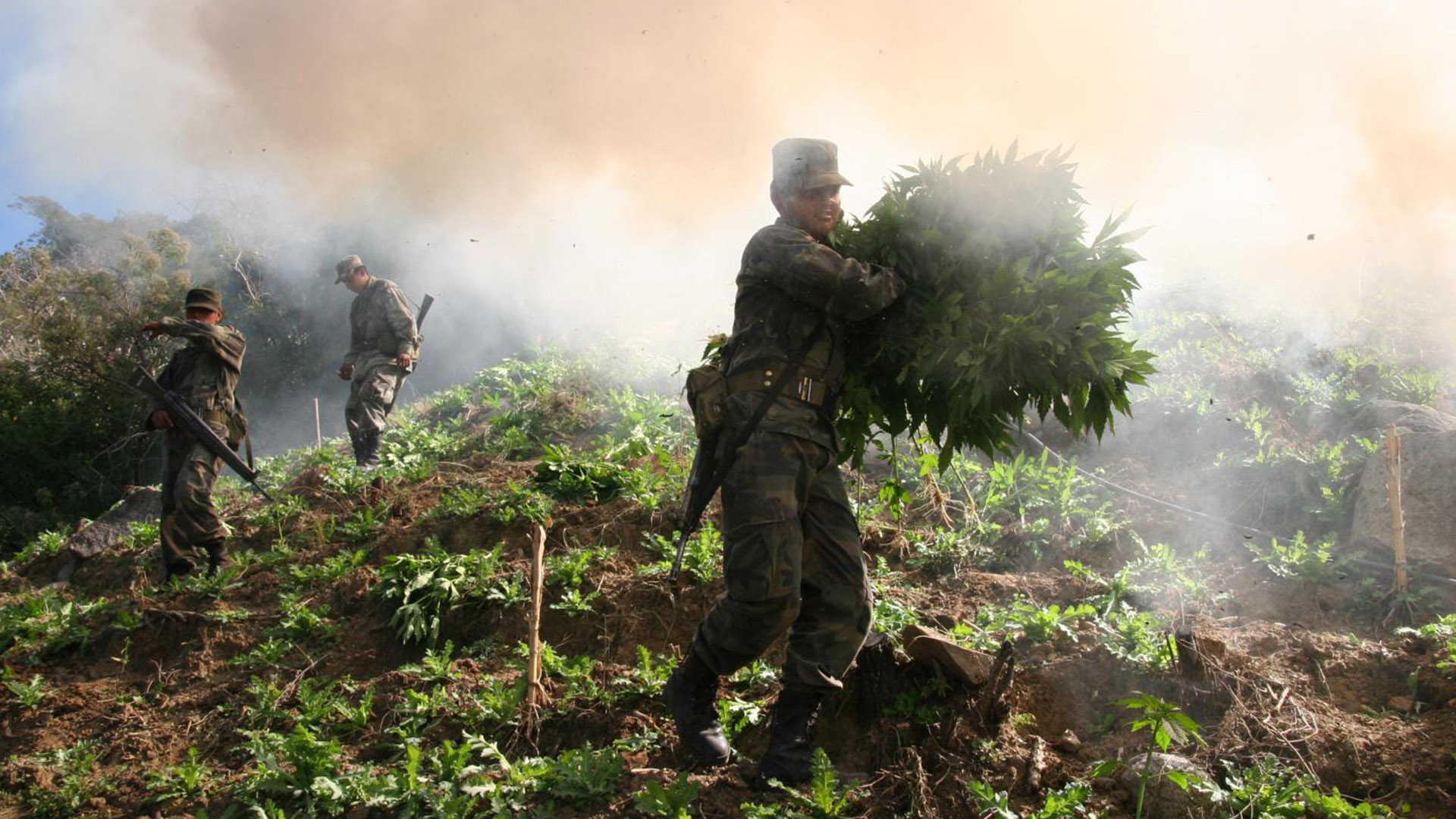 Mexican soldiers work in the mountains of Sinaloa burning this marijuana field, part of an eradication program supported by the United States.
Lorne Matalon, Fronteras Desk
The Trump administration budget for next year would slash in nearly half Mexico's foreign aid payments, most of which go to Mexico's fight against drug cartels
The proposal would roll back assistance for Mexican police and military. The Trump budget sets aside $88 million for aid to Mexico.
"I'm actually surprised that there will be some appropriations for it," said Alejandro Hope, a security analyst in Mexico City. "I would have guessed that that would have been one way of, quote-unquote, making Mexico pay for the wall."
The proposal includes $1.6 billion to get the promised wall started.
Much of the reduced aid was for training police and judges in what is Mexico's work in the drug war, said University of San Diego Professor David Shirk.
"They're the ones who are seeing the high casualty rates when it comes to going after organized crime use and trying to interrupt the flow of drugs to the United States," Shirk said.
He said that he interprets the proposed cuts as a contradiction with U.S. officials' recent suggestion that there is a shared responsibility in fighting the war on drugs.