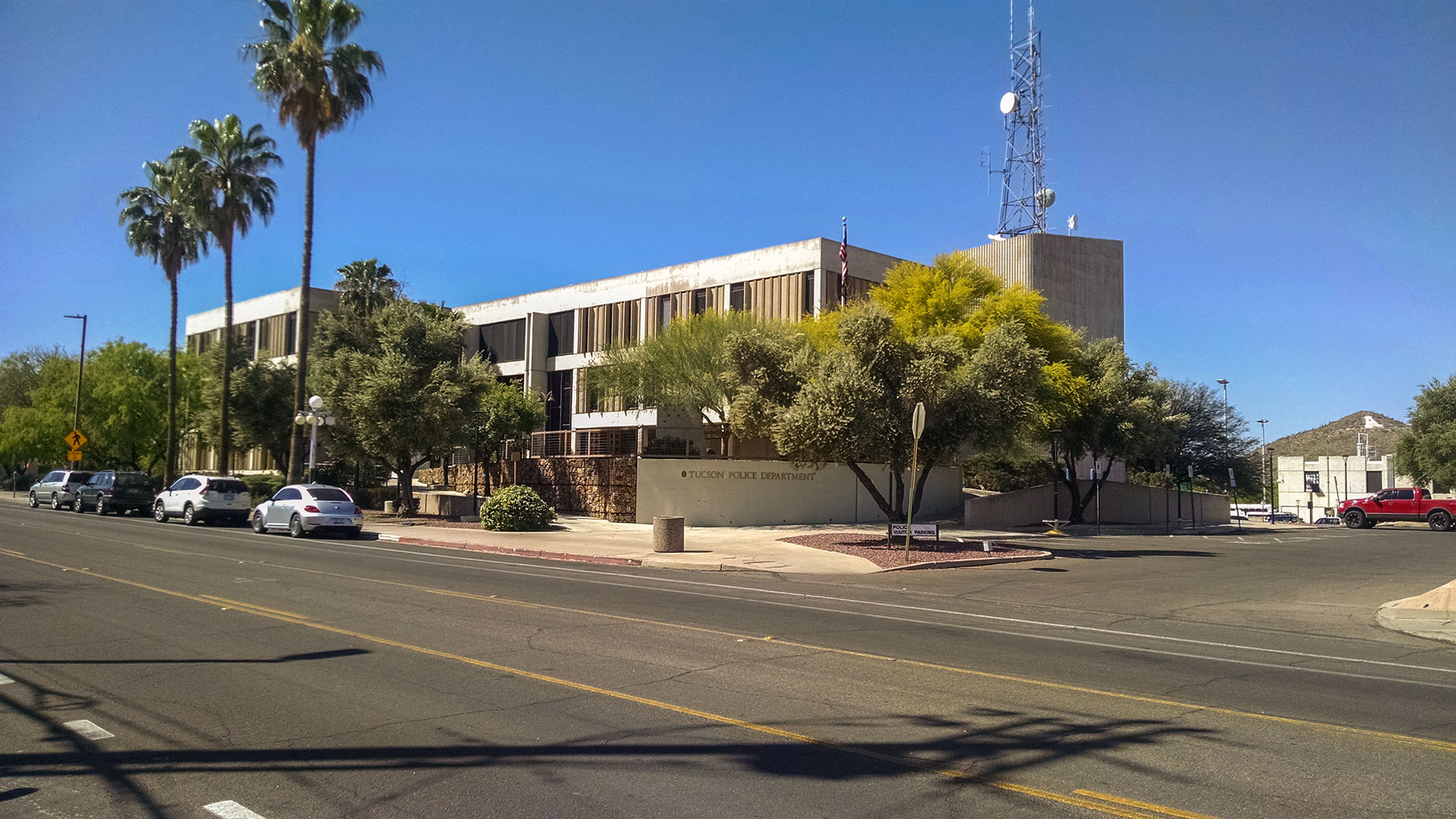 The downtown Tucson Police Department station, South Stone Avenue.
Nick O'Gara, AZPM
The number of people sent back to prison for violating their probation in Arizona fell 29 percent from 2008 to 2016, according to a study released Thursday by the Council of State Governments Justice Center and the National Reentry Resource Center.
In the past, state policymakers assumed that they just had to accept recidivism rates as they were, said Marshall Clement, director of state initiatives at CSG Justice Center.
"[The thinking was] that there was little state governments could do to really change people's behavior to reduce recidivism," he said. "And in the last 10 to 15 years, that view has really shifted."
That shift led Arizona legislators in 2008 to pass the Safe Communities Act, which redirected probation resources to focus on people who were considered to be at a high risk of reoffending.
Clement said the study underlines that effective and targeted policies can indeed reduce the likelihood that people end up back in prison.
"And it means less victims, less crime, and less cost."
The study also notes that between 2006 and 2015, there was a 20 percent drop in Arizona's violent crime rate.