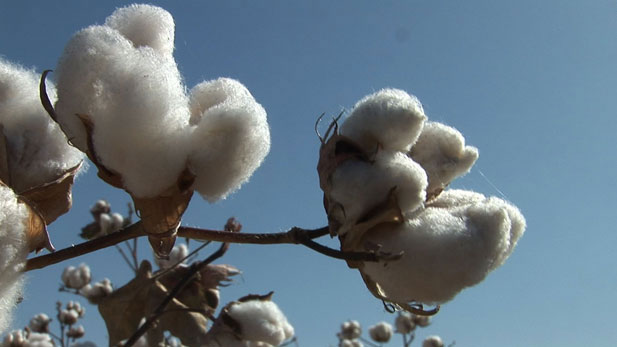 Wavelengths: Genes, Germs, and Greenhouses

(PHOTO: AZPM)
In the first segment, WaveLengths looks at cotton. Arizona is the "poster child" for a genetically-altered cotton that produces its own insecticide called BT Cotton. Since growers began planting this cotton in Arizona the yield has almost doubled and the amount of spraying with insecticides has been reduced by 35%.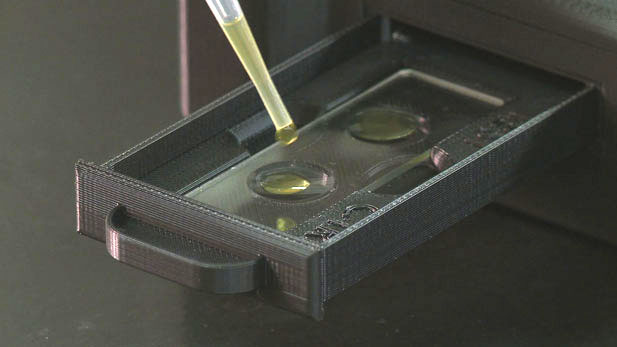 Wavelenghths: Genes, Germs, and Greenhouses-Lab on a chip (PHOTO: AZPM)
Next, detecting waterborne, airborne and foodborne contaminants usually involves collecting a sample, sending it to a laboratory and waiting for the samples to be identified. Now researchers are developing a "lab on a chip" where pathogens can be identified in minutes rather than days. One day the device could be part of a cellphone and people could easily test samples of water and food to see whether they are safe to ingest.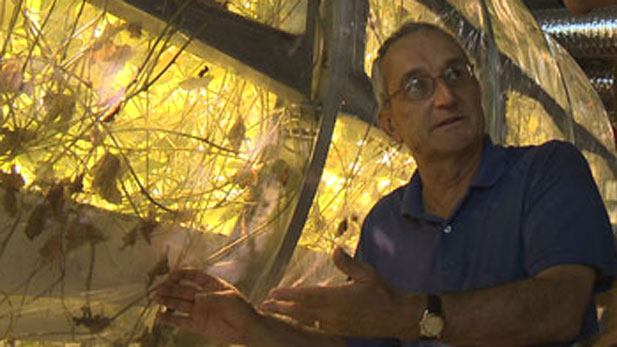 Wavelengths: Genes, Germs, and Greenhouses (PHOTO: AZPM)
The program looks at "Telepresence" is a technology that allows growers to have access to the information they need for understanding the crop growth and greenhouse environment and manage the crop by remote control. Similar to a TV's station "Master Control" room, a crop can be managed in real time by looking at all the information that comes from the greenhouse and appears on computer monitors.
WaveLengths explores greenhouses in space. Scientists are developing a deployable greenhouse that could be used on the Moon or even Mars that would not only grow fresh vegetables but provide oxygen and water to support human life.

Visit the Originals page for more about WaveLengths