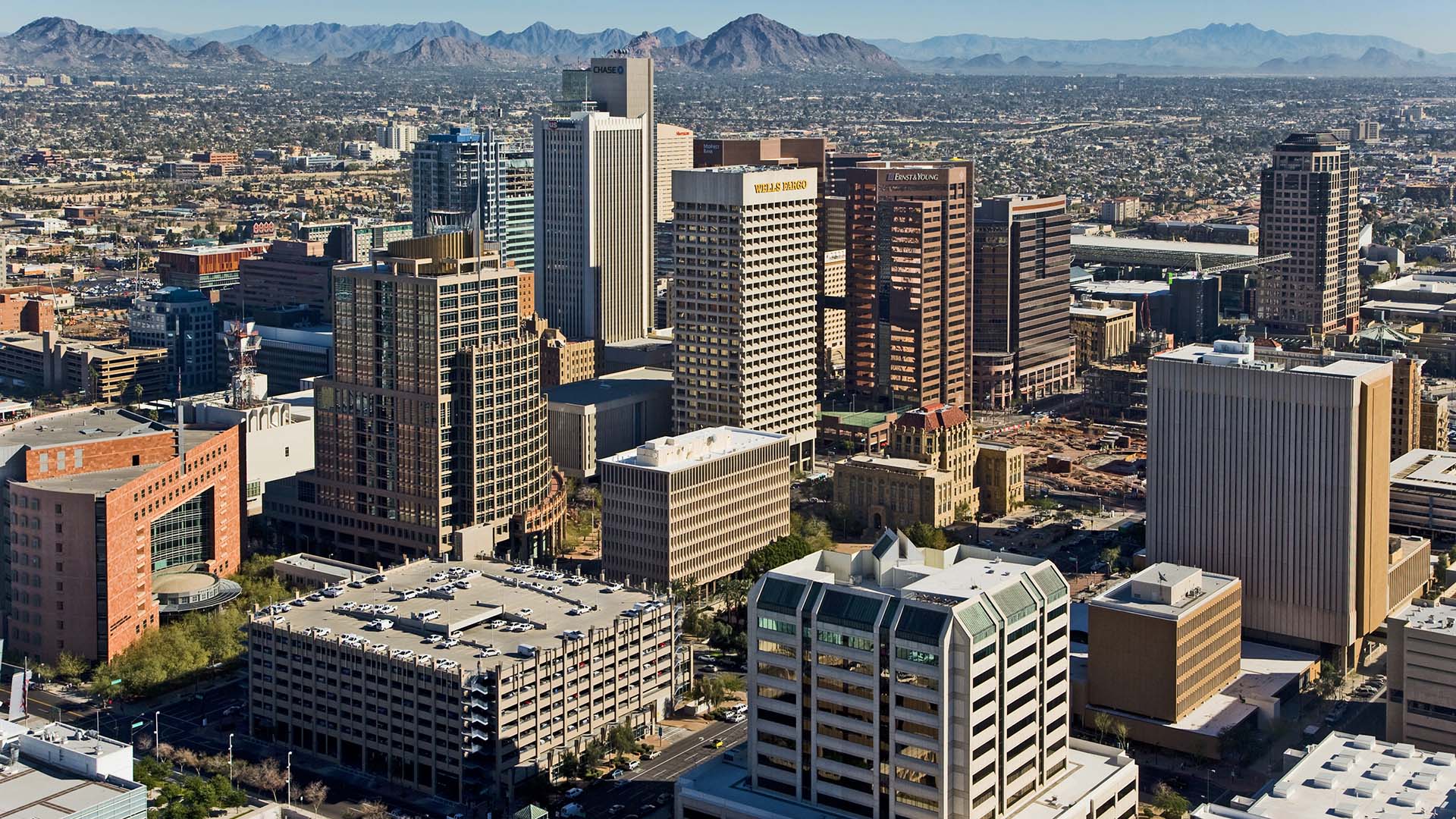 An aerial view of downtown Phoenix.
Phoenix Mayor Greg Stanton said he's hoping President Donald Trump will delay his plans to rally supporters in Phoenix next week.

Trump's campaign announced the Aug. 22 event on Wednesday — a day after the president reignited a controversy by blaming "both sides" for weekend violence between white supremacists and counter-demonstrators in Charlottesville.
In a statement, Stanton said he's disappointed that Trump has chosen to hold a campaign rally "as the nation is still healing from the tragic events in Charlottesville."
The mayor adds that if Trump is coming to Phoenix to announce a pardon for former Maricopa County Sheriff Joe Arpaio, "then it will be clear that his true intent is to enflame emotions and further divide the nation."
President Trump told Fox News in an interview this week that he might pardon Arpaio, who recently was convicted in federal court.
A federal judge ruled in 2013 that Arpaio's officers had racially profiled Latinos. Critics say a pardon would amount to an endorsement of racism.