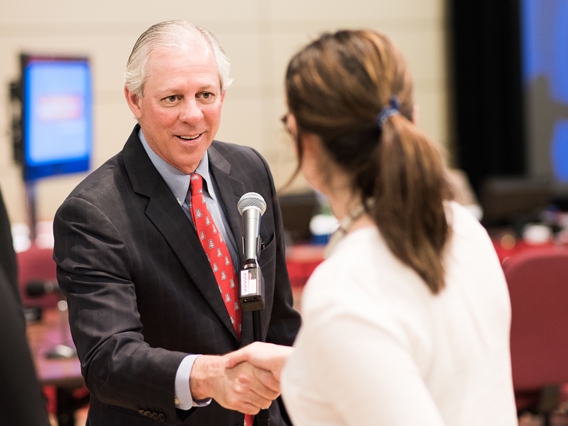 New University of Arizona president Robert Robbins

Photo: University of Arizona
New University of Arizona president Robert Robbins says the safety of students is a factor in evaluating free speech on campus.
He talked about the issue amid questions on whether extreme groups would be allowed to hold rallies on campus, given the deadly white supremacist rally in Charlottesville, Virginia this month.
"My sense is that these kinds of events potentially cause an environment where we would be concerned about the safety of everyone involved," said Robbins. "So I would say the better part of valor would be to deny the request."
Robbins became the 22nd president of the UA in June. He cited incidents at campuses where controversial figures were allowed to speak, including the violence at a white nationalist rally near the University of Virginia two weeks ago.