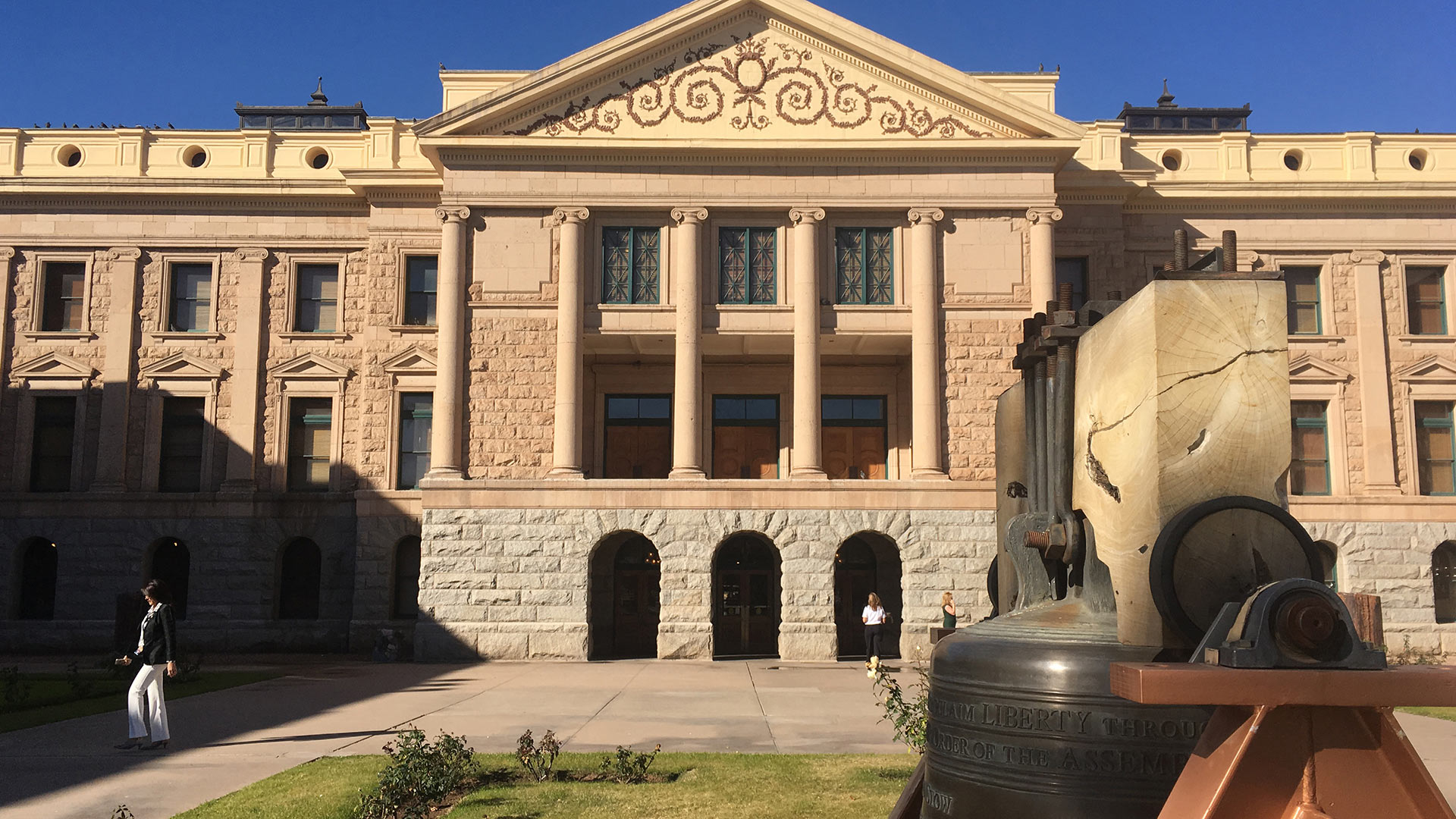 The Arizona Capitol Building. January 2017
Christopher Conover, AZPM
The Arizona Supreme Court has agreed to hear arguments about how the state paid for the 2012 Medicaid expansion.
At issue is the levy Arizona hospitals agreed to pay in order to expand the Medicaid rolls.

The plan was championed by then-Gov. Jan Brewer. Conservatives claimed the majority vote that passed the funding plan was unconstitutional because it amounts to a tax.

The Arizona Constitution requires tax increases to pass by a super majority in the Legislature.
Lower courts agreed the fee was not a tax and therefore did not need the super majority. The Arizona Supreme Court will now make the final decision.
Attorneys for the Goldwater Institute are representing the members of the Legislature who are suing.

"This is really an important protection that the voters had put in place in the constitution," said Adi Dynar, an attorney for the Goldwater Institute. "The burden is on the Legislature to not play fast and loose with the procedures that are put in place."
If Goldwater wins the case, the Legislature would have to pass the funding mechanism again with a super majority.
State lawmakers could also choose to end the expansion or find another way to pay for it.