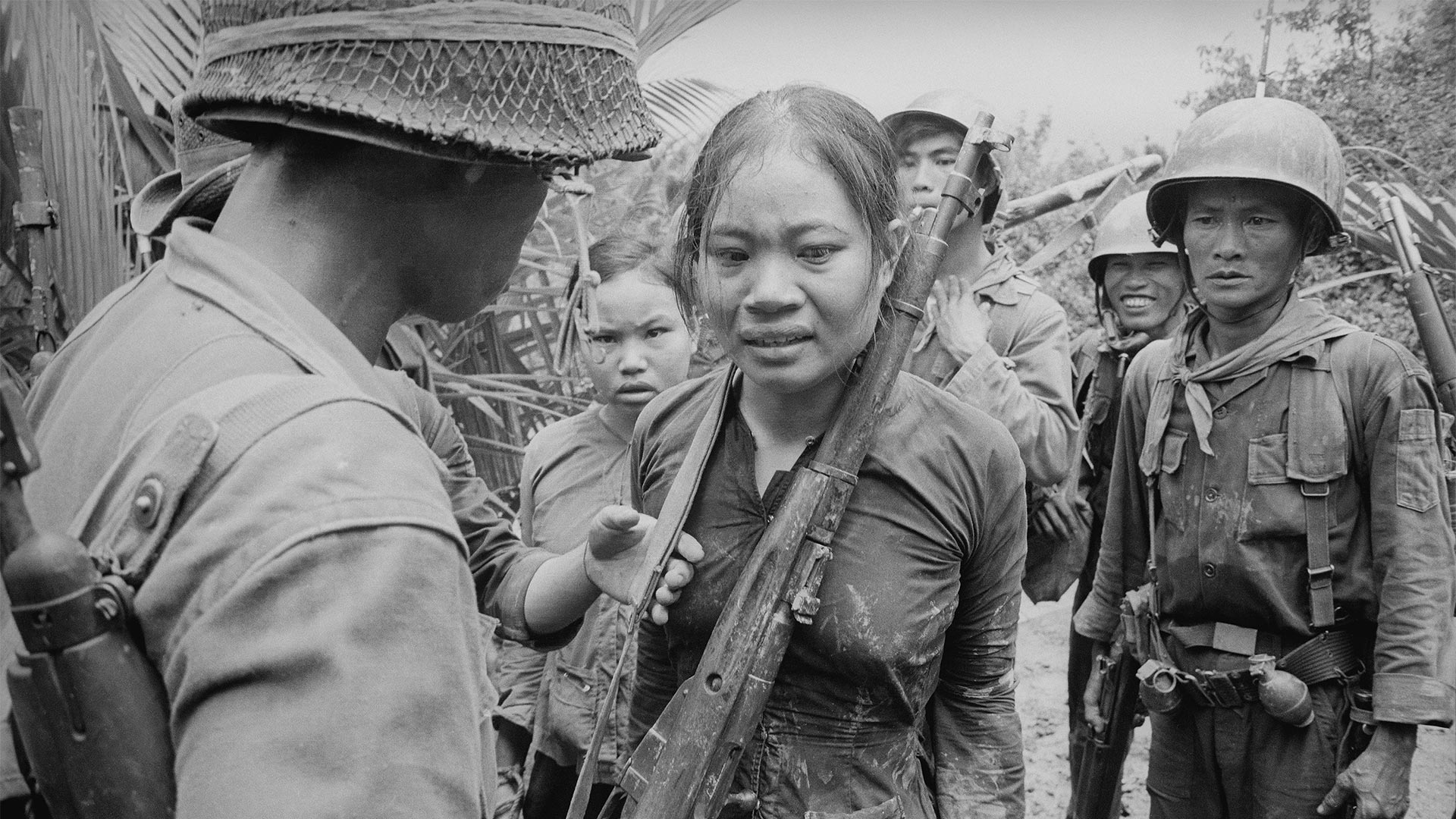 Suspected Viet Cong soldier carrying a Russian-made rifle, awaiting interrogation. August 25, 1965 (PHOTO: PBS)
Monday, 8 p.m.
Episode Two - Riding the Tiger (1961- 1963)
President Kennedy inspires idealistic young Americans to serve their country and wrestles with how deeply to get involved in South Vietnam. As the increasingly autocratic Diem regime faces a growing communist insurgency and widespread Buddhist protests, a grave political crisis unfolds.
Tuesday, 8 p.m.
Episode Three - The River Styx (January 1964 - December 1965)
With South Vietnam near collapse, LBJ begins bombing the North and sends US troops to the South.
Wednesday, 8 p.m.
Episode Four - Resolve (January 1966 - June 1967)
US soldiers discover Vietnam is unlike their fathers' war, while the antiwar movement grows.
Thursday, 8 p.m.
Episode Five - This is What We Do (July - December 1967)
President Johnson escalates the war while promising the public that victory is in sight.
The Vietnam War: Monday through Thursday at 8 p.m. on PBS 6.