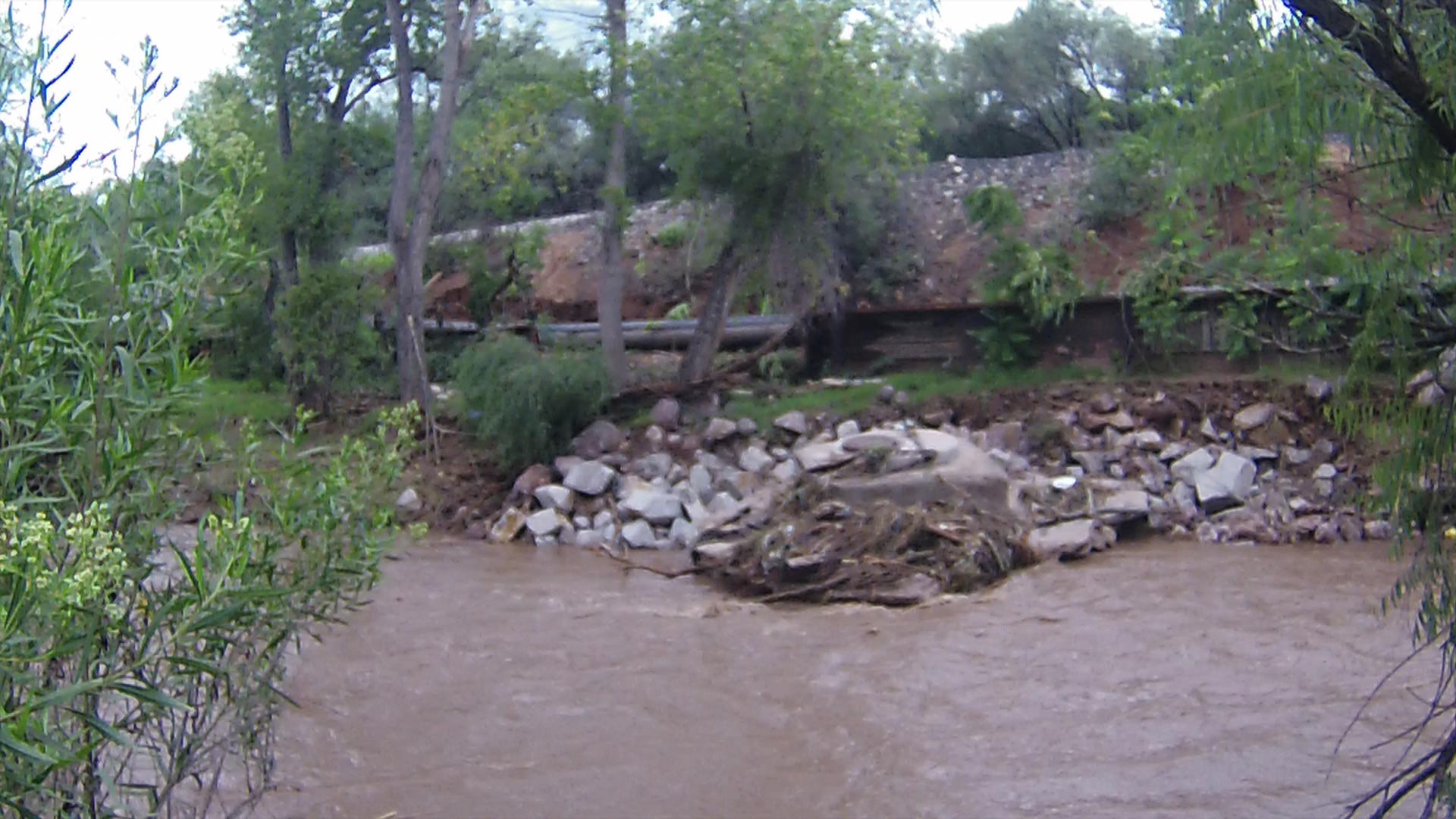 Nancy Montoya
A sewage leak has added to a long-running dispute over who is responsible for a cross-border pipeline that is overdue for restoration.
Fixes being made to the International Outfall Interceptor, or IOI, are just the first step in the overhaul the pipeline needs, according to Santa Cruz County Manager Jennifer St. John.
"There is about five phases [for the pipeline repair]. It's about $30-40 million for all the phases for the fix of the IOI," St. John said.
The Old Tucson Road was closed in early October due to the recent repairs and affected produce shipments to many warehouses in Santa Cruz County.
The aging pipeline, which crosses from Nogales, Sonora, into Nogales, Arizona, has seen years of erosion and bursts throughout the entire sewer line.
"The IOI is a pretty old infrastructure, so something needs to be done on an overall level to make that better and more secure," St. John said.
A rupture in the pipe two months ago contaminated water sources and revived the debate over whether the International Boundary and Water Commission or the city of Nogales is responsible.
"The sooner we get a resolution and we can all work together in partnership to develop a permanent solution the better it will be for anybody." St. John said.
The dispute is moving its way through court. However, the Boundary and Water Commission began repairs to the damaged portion of pipeline earlier this week.