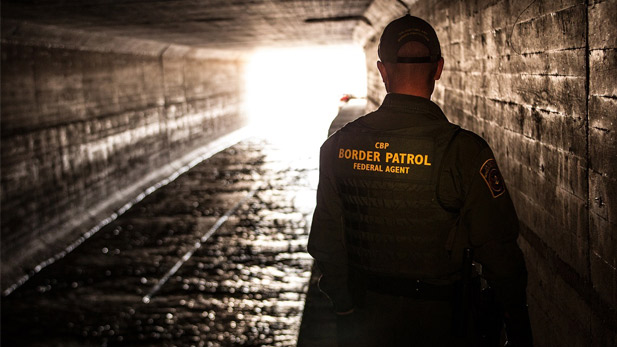 Border Patrol agents inspects a water drainage tunnel that spans from Nogales, AZ into Mexico.

Josh Denmark
In the past, those arrested for entering the U.S. illegally for the first time were likely given a court date then released. But now, the Tucson Sector of the Border Patrol has adopted a harder line on first-time offenders.

Known first-time crossers will be treated the same as someone who has crossed into the U.S. illegally many times. They will be arrested and turned over to the United States attorney's office for possible prosecution.
The Department of Homeland Security is preparing a new TV and radio ad campaign to air in Mexico, warning of the new policy.

The Homeland Security communications department said the ads will be much like the ones done under President Obama, which aired in Central America in 2014. Those urged mothers not to allow their children to make the dangerous journey to the U.S. to cross illegally.
The new ads are aimed at family members of those planning to head to the border to cross illegally for the first time.
In the past, someone arrested for first-time illegal entry was likely to be given a court date for appearance and released. But now, no release, instead, that first-time crosser will be subject to prosecution and maybe even jail time. The new hardline policy is a directive from Homeland Security and the Trump administration.