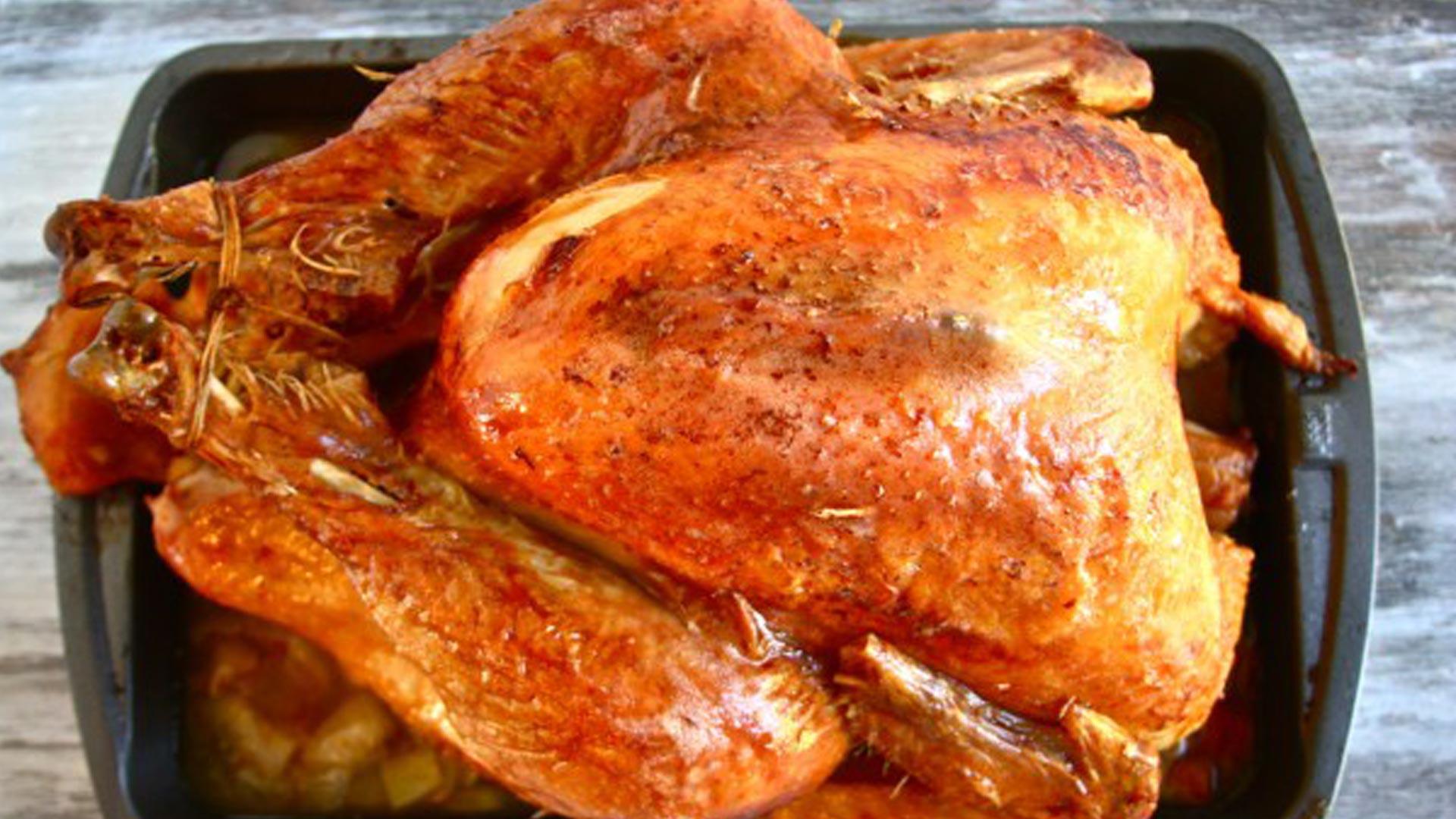 With so many options for turkey brines, try this brown sugar and cayenne pepper blend for extra flavor.
PBS Food/Fresh Tastes
Ingredients
1 14-20 lb turkey
2 gallons cold water
3 cups brown sugar
3/4 cup kosher salt
1 1/2 tbsp cayenne pepper
1 onion, roughly chopped
2-3 large carrots, chopped
2 tbsp olive oil
4 tbsp butter

Course: Entree
Occasion: Thanksgiving
Directions
The day before you plan to roast your turkey, wash it with cold water and pat dry.


Combine the ingredients for the brine (water, sugar, salt, cayenne pepper) in a very large pot (32 quart) or bucket.


Stir until brown sugar and salt dissolve. Add turkey to brine, cover with a lid or plastic wrap and place in the fridge for 12-24 hours.


The day of, remove turkey from the fridge, dump out the brine and pat the bird dry. Preheat oven to 325 degrees.


Place chopped onion and carrots at the bottom of a roasting pan and place turkey on top of vegetables.


Tie up the legs of the turkey with butcher's twine (easily accessible at your local grocery store this time of year) and tuck the wings under.


Drizzle olive oil all over the turkey and place in the oven to roast for 3 ½ to 4 ½ hours, depending on the size of the bird. When cooked, the internal temperature of the turkey should be 170 degrees.


Right when the turkey comes out of the oven, rub butter all over the skin. Then, let the turkey rest for 30-45 minutes before carving.


Recipe Credit: Jenna Weber of Fresh Tastes. For additional tips and photos for this recipe visit PBS FOOD online.