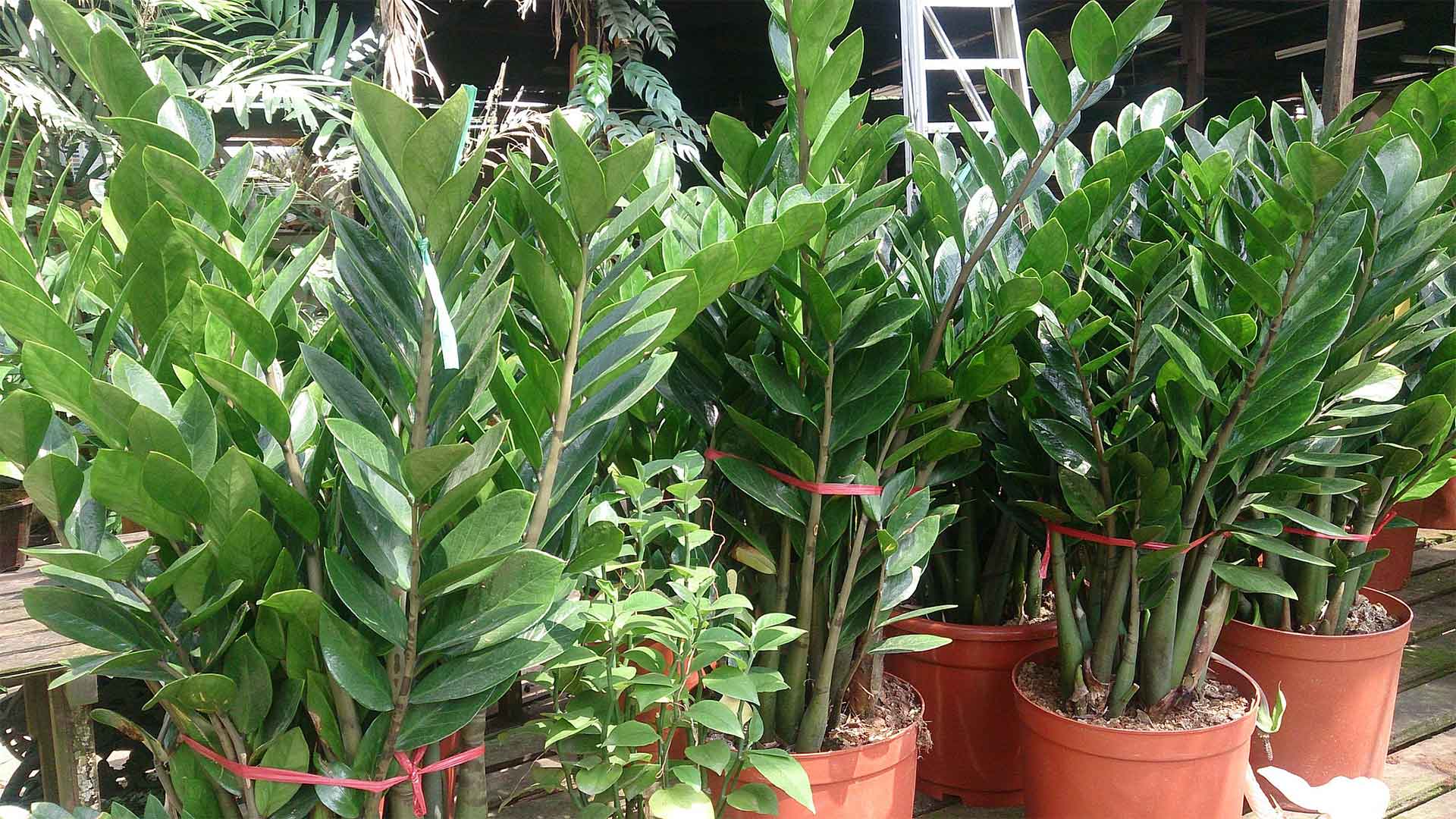 ZZ Plant (Zamioculcas Zamiifolia)
Mokkie
REWIRE examines what houseplants are right for the person whose gardening thumb might not be so green. Writer Katie Moritz talks to some experts.
Excerpt from the article
If I want to get in on the millennial houseplant trend, I need to get it together. Besides, I have a theory that filling my living space with plants in time for winter could help combat the bummed-out feelings I get during the season.
So, what am I doing wrong? That was the question I asked Lisa Philander, curator of the University of Minnesota's College of Biological Sciences Conservatory, and Jess Heimer, horticulturalist and house plant buyer for Mother Earth Gardens in Minnesota.
Water and light are what most people who kill plants mess up, they said.
Plants need to be watered when their soil feels dry to the touch. Yes, even cacti and succulents, Philander said, which she recommends keeping outside in the summertime. A smaller plant in a smaller pot needs to be watered more frequently than a larger plant in a larger pot, because it will dry out faster, Heimer said.
Your pots need holes in the bottom so water can drain out. When it comes time, water a plant until "it pees," or when the water comes out the bottom of the pot through the holes, Philander said.
But don't overwater, either. Depending on the size of the pot, don't add water unless the first half-inch to one-and-a-half-inch of soil feels dry, Heimer said.
If a plant needs lots of light, that means you need to be able to read a book in the room in the afternoon without turning on the light, she said. Do research into what kinds of light your plants need and use that as a guide.
Rewire creates smart, fresh, original, thought-provoking content that inspires individuals to make their lives better.