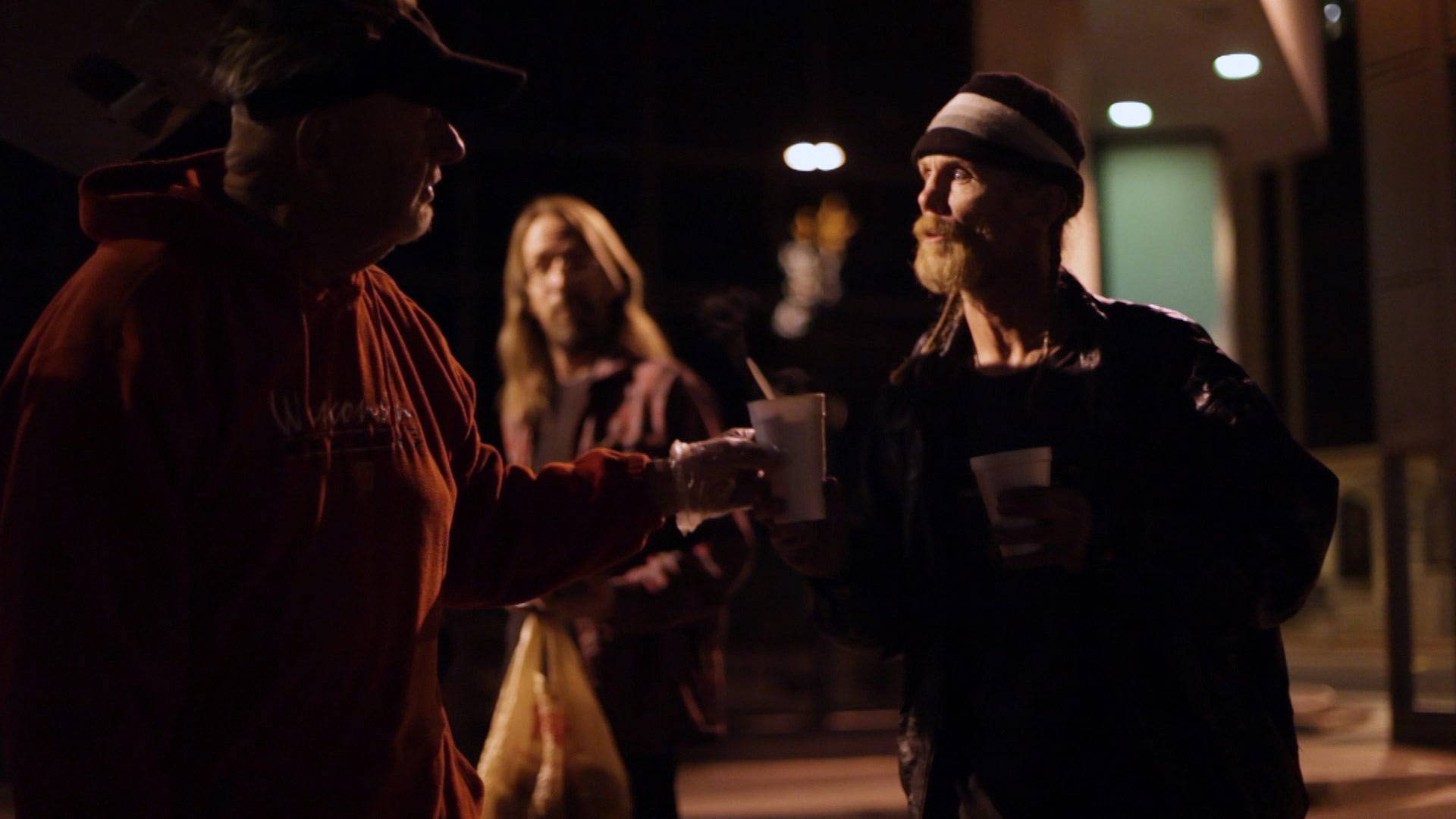 Soup is distributed to some of Tucson's hungry.
Mitchell Riley, AZPM
A new system is helping coordinate care for homeless people in Tucson.

Dozens of local nonprofits make it part of their mission to help homeless individuals. But in the past, while there were good relationships between organizations, there was little coordination.
For decades, various nonprofit agencies have used their own intake forms. Sometimes it wasn't until the end of filling out the form, that the agency realized it didn't have the services to help someone in need, only to send a person in need to another agency.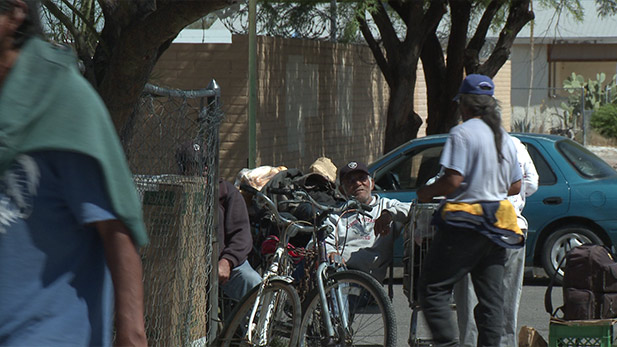 Soup kitchen workers hand out food to the homeless.

AZPM Staff
A new computer system makes intake procedures the same for 30 local agencies. For example, if one agency finds out a person needs a bed for the night or information on health care, workers can simply check the system right away to see which agency can provide it, said Emily Brott from Our Family Services.
"That means we are serving the people who are most likely to die or be harmed – tonight! If they don't get housed tonight they are most likely to encounter some terrible thing. So those are the folks who are going to get housed first. And that is community wide," said Brott.
The new coordinated entry system has been in place for a few months. Brott says lives have been saved.