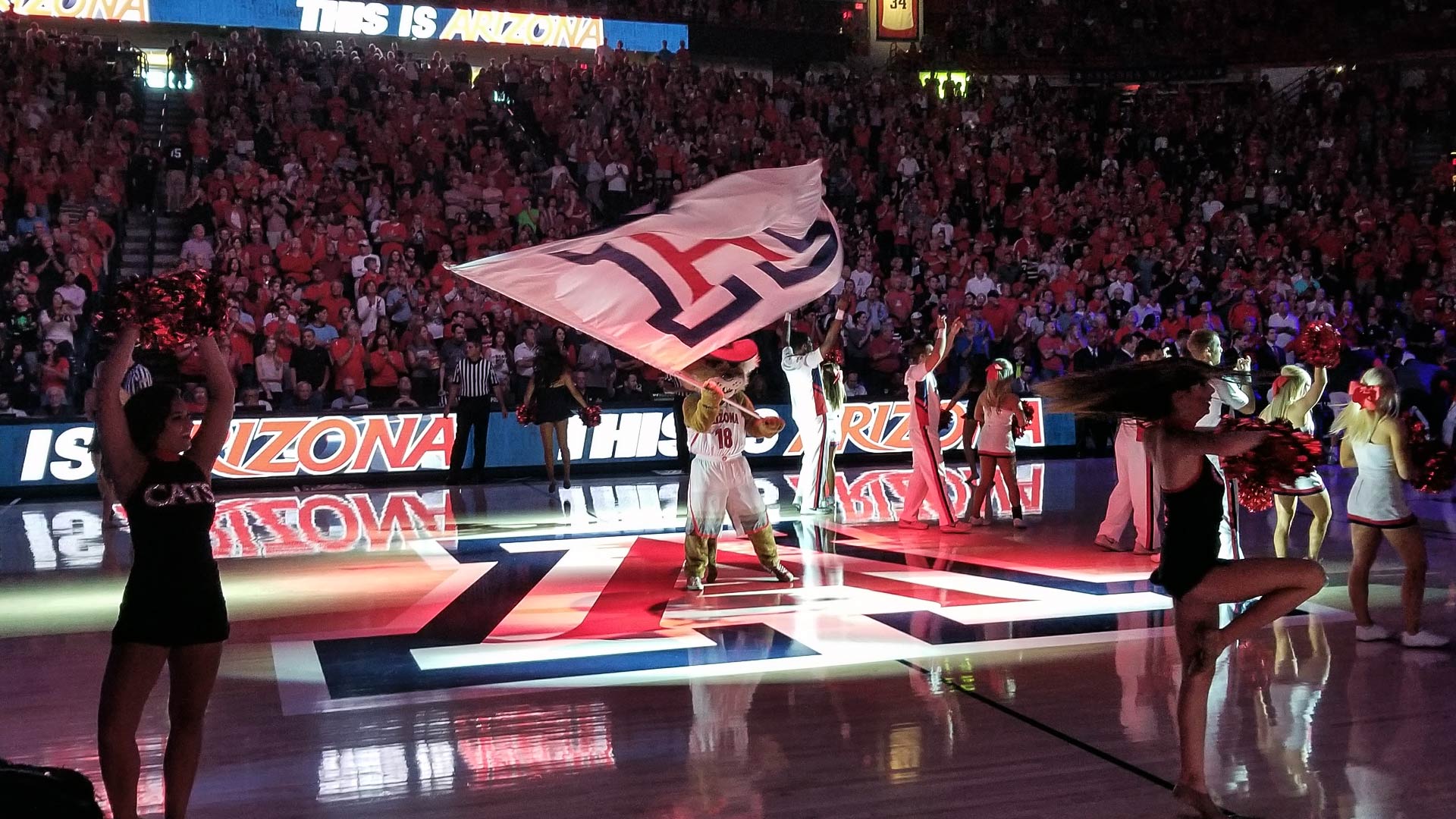 Wilbur the Wildcat waves a UA "Block A" flag before an exhibition match between the University of Arizona men's basketball team and Chico State on Nov 5, 2017.
AZPM Staff
A Tucson man is attempting to block a proposed liquor license for the McKale Center, the home of the University of Arizona basketball team, and the Arizona Department of Liquor Licenses and Control is now delaying the decision for approval.
The Tucson City Council approved the UA athletic department's request for a liquor license back in December. The next step in the process to finalize the approval is getting the go-ahead from the Arizona Department of Liquor.
In an email to the department, a Tucson man who lives within a mile from McKale Center expressed concerns about having liquor sold at the arena, saying approval could lead to crowd violence, liquor sales to minors and possible lawsuits.
University Athletics expected a ruling to be issued by the end of January. That has now been delayed until at least March so the liquor board can consider the concerns raised by the nearby resident
Associate Vice President for the university, Joel Hauff, represented Arizona Athletics during the City Council hearing in December. When asked how selling alcohol at McKale could change security measures he said there have not been any safety issues at baseball or hockey games, where sales are already permitted.
Follow Brandon Mejia on Twitter or contact him via email at BMejia@azpm.org.