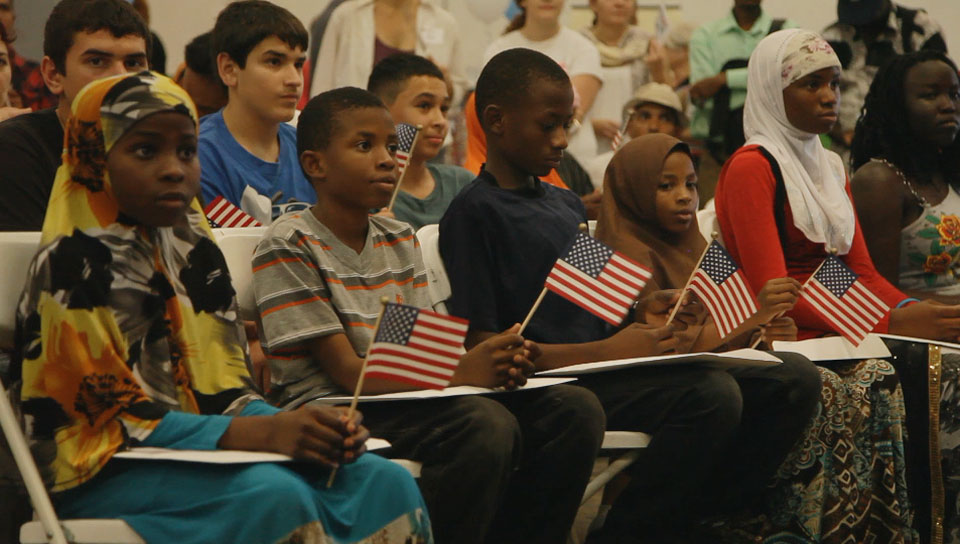 The 4th annual Tucson World RefugeeFEST, 2012.
AZPM Staff
Arizona is on track to take in the lowest number of refugees in almost 40 years.
If the current rate continues, Arizona will only resettle 652 refugees in fiscal year 2018. It would be an 87 percent decrease from two years ago, and a 77 percent drop from last year.
The human impact gets lost in the numbers, said Stanford Prescott, community engagement coordinator for the International Rescue Committee in Phoenix.
"The reality is that we work with families everyday where they are unable to bring their parents," Prescott said. "Or they are unable to bring their children. Or they are unable to bring their spouses. They're unable to bring their brothers and their sisters to come here to the United States. And instead they are left in countries where they are in danger, where they are at risk."
Jan. 27 marks one year since President Donald Trump issued his first travel ban, which eventually led to a months-long stoppage of most refugee admissions.
Shortly before the so-called pause ended, federal officials announced plans to let no more than 45,000 refugees into the country during fiscal year 2018. At the current pace, Stanford said the U.S. won't reach half that number.
"We're on track to get about 20,000 nationally," he said.