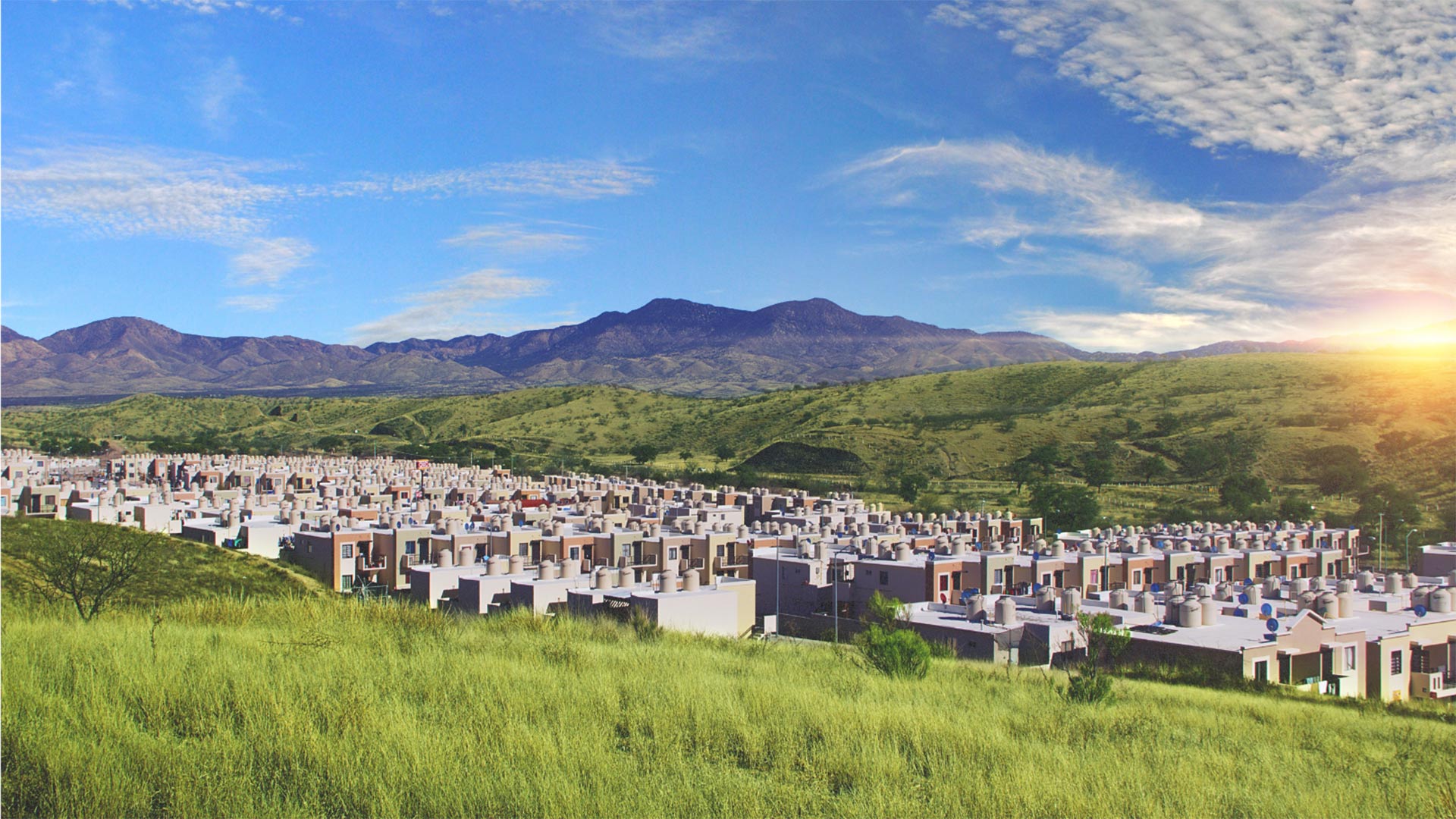 The Puerta de Anza Housing Development in Nogales, Sonora covers 25-hundred Acres.
Grupo Garcia de León
A housing boom is happening in Nogales, Sonora, as the first master-planned community is building thousands of small and modern homes.
Nogales elected officials say creating affordable housing is the key to attracting Fortune 500 companies to the Mexican border community.
In the 1990s, with NAFTA, hundreds of foreign-owned factories opened in Nogales, Sonora, attracting hundreds of thousands of Mexican workers from the interior. The biggest problem was that there was no place to live. Squatter communities appeared, with no plumbing or power.
Another alternative was large buildings with dozens of units. Over the years, these buildings fell into disrepair and the electricity was turned off. But still, people used them for basic shelter.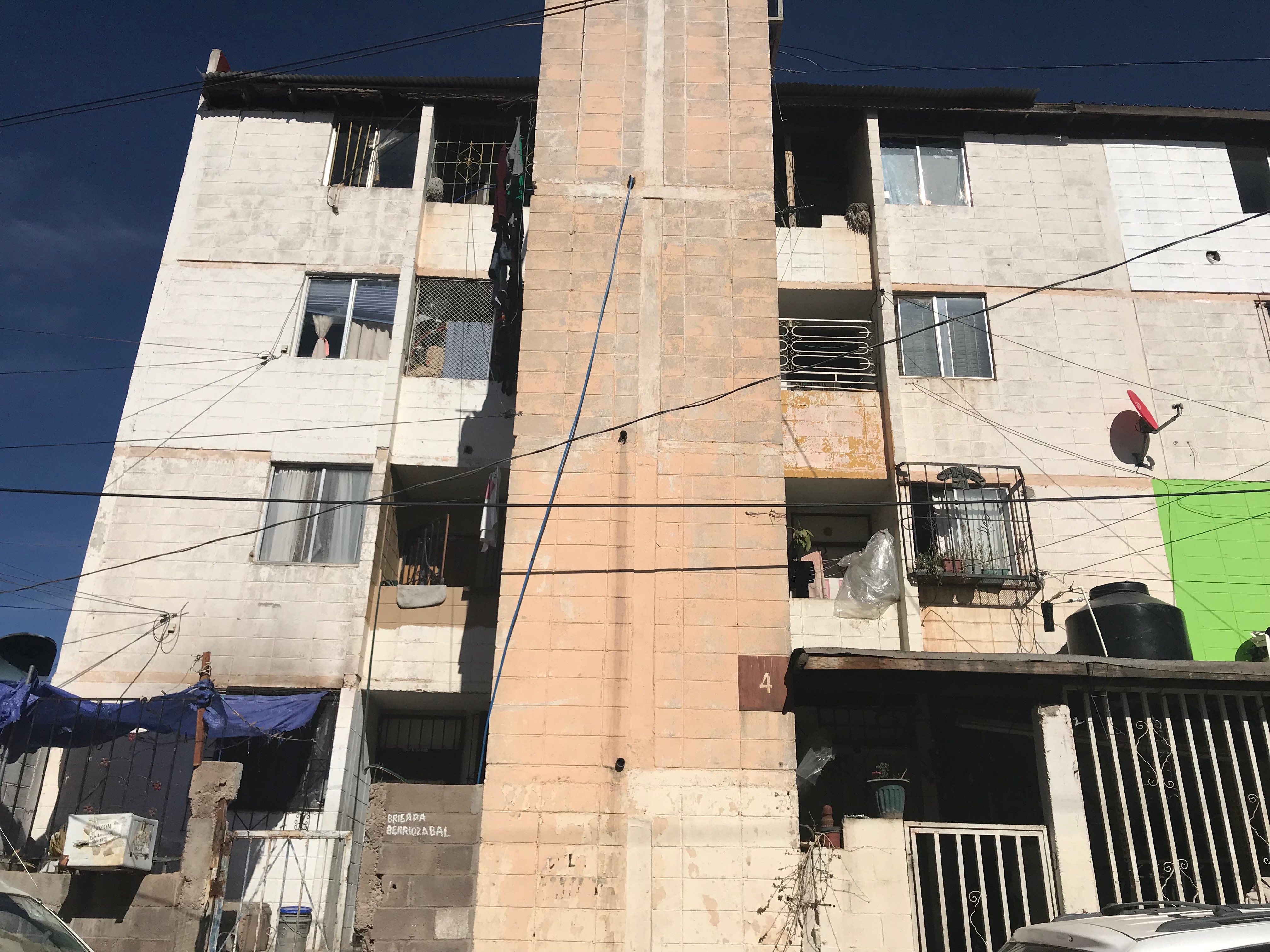 VIEW LARGER One of the oldest apartment buildings in Nogales, Sonora, now in need of major repair. City officials want it condemned.

Nancy Montoya, AZPM
Alex La Pierre, of the Border Community Alliance, said things are changing. A new generation refuses to work for large manufacturing companies and live in shacks and as squatters, he said.
"Now what we are seeing, their sons and daughters, the next generation, they don't want to live like their parents were forced to live. So now were seeing a growth in these casitas – these 'mini casitas' — mini-casa development," said La Pierre, using the Spanish term for "house."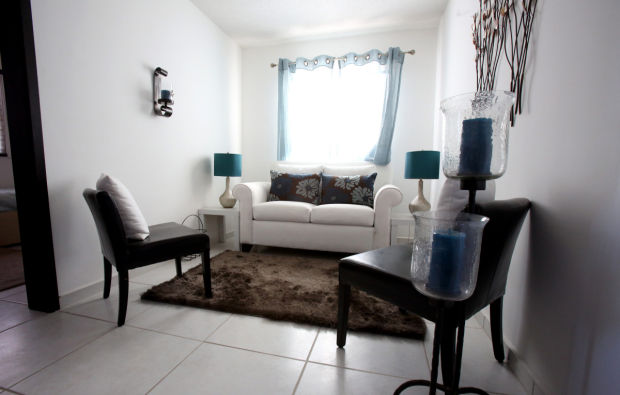 VIEW LARGER The "casita" is small. The living room is just 10 feet by 10 feet, but there are underground utilities.

Grupo García de León
The "casita" development projects are being built by multiple construction companies. It is a public-private partnership between the Mexican federal government and private investors. The largest investor group consists of nine siblings from Hermosillo that own Grupo García de León, a construction company.
Most units are only 500 square feet, but they are solar powered and have underground utilities. Seven thousand homes have already been built in one area, with community centers and neighborhood watch programs.
Ninety percent of those now living in these homes work in nearby factories. They make around $500 per month. The mortgage on an average home is an affordable $90 dollars per month.
Guaranteeing a stable workforce that has decent housing is what is now attracting companies from around the world to Nogales, Sonora.