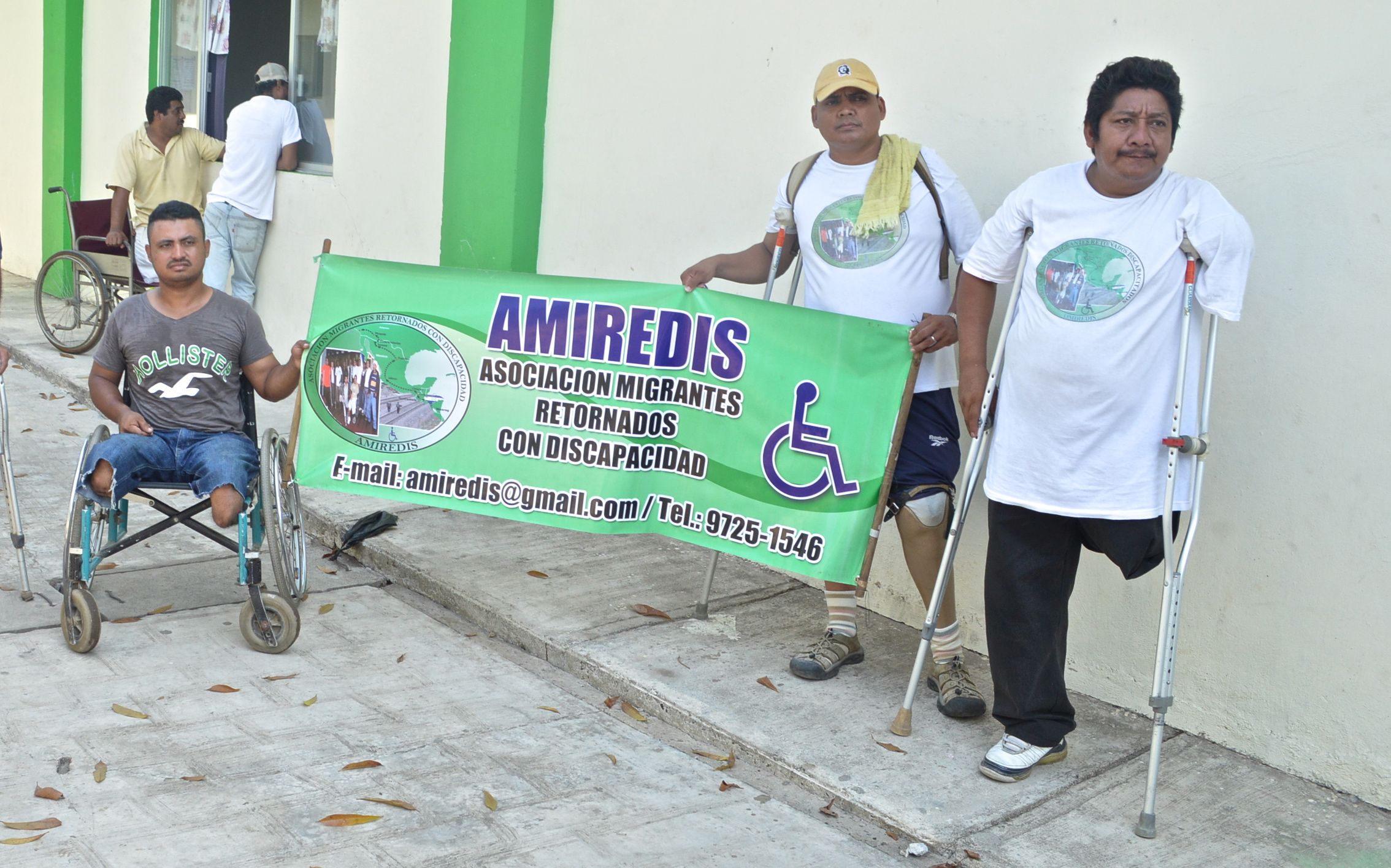 Recent protest by Amiredis members in San Diego.
Amiredis
The Association of Migrants Returned with Disabilities, better known as Amiredis, is reporting a 2018 increase in immigrants from Central America trying to get to the U.S. by riding on top of freight trains.
Amiredis (Asociación de Migrantes Retornados con Discapacidad) was established in Central America mid-2013 after immigrants started returning to their home countries with amputations and serious injuries. Most had fallen from freight trains. They jump on trains to try to catch a free ride across Mexico and to the U.S.-Mexico border. Some trains carried hundreds of immigrants that year. Most strapped themselves onto the top of the train hoping not to fall.
The trains are called "La Bestia," Spanish for "beast.' In 2016 and 2017, reports of immigrants jumping on trains had decreased as Mexican officials more closely patrolled the train tracks.

But now, Amiredis says there is another surge in train hoppers. Some immigrant rights groups say it may be because immigrants are trying to cross before new immigration laws are passed in the U.S. President Donald Trump's plans to expand the wall along the border are beginning to permeate communities throughout Latin America.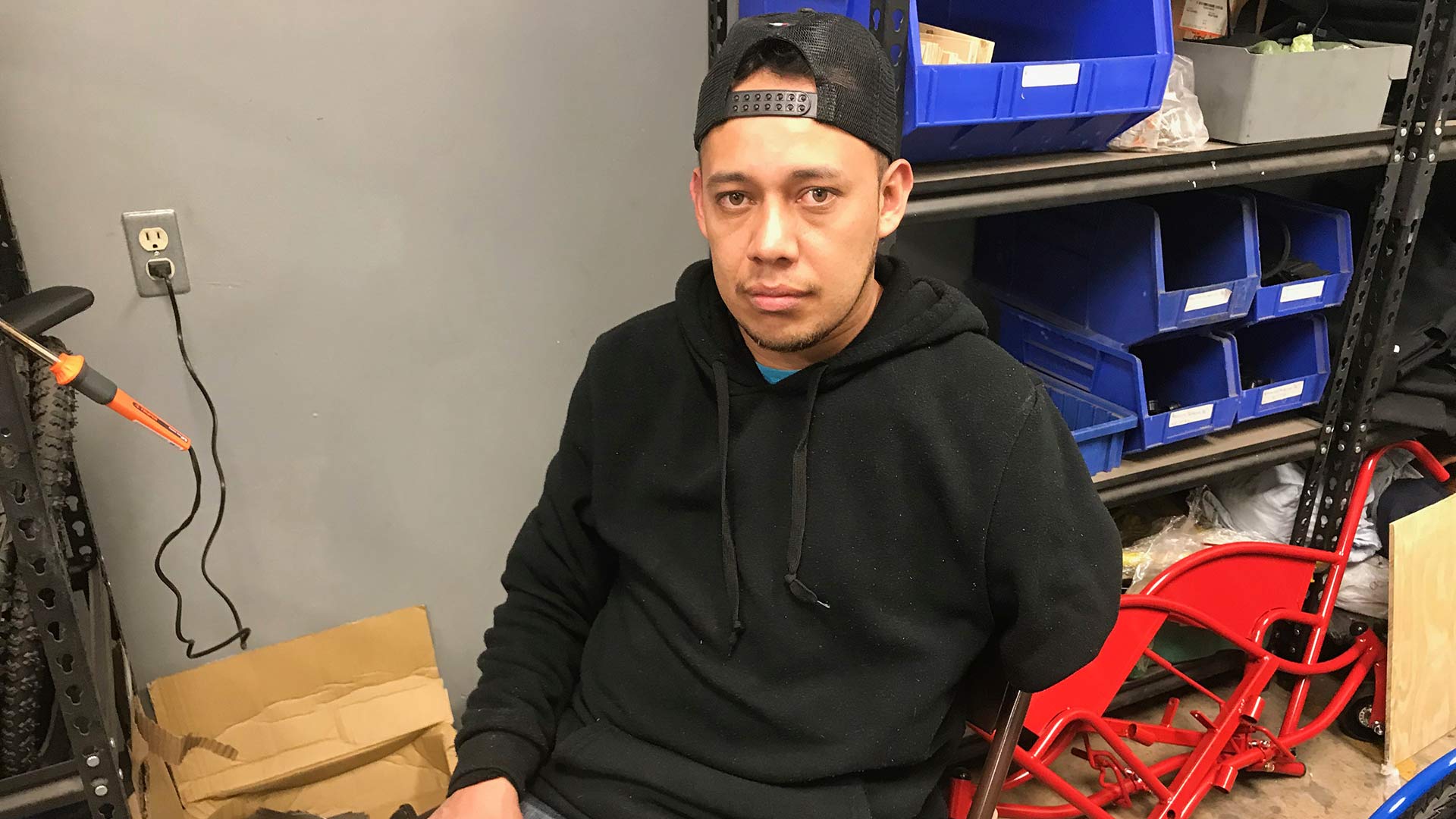 Reynoldo Gonzales lost an arm after falling off a freight train.
Nancy Montoya, AZPM
Reynoldo Gonzales, 31, said he took a chance on the train out of desperation. Gonzales secured his wife and two young sons in hiding before he left Honduras for the U.S. He said he was tortured by gang members in his home country. They wanted money and his loyalty.
He said he fled Honduras because of violence and poverty, and traveled illegally on top of freight cars. His plan was to get to Nogales and cross into Arizona in the desert. But outside of Nogales, Sonora, tragedy struck.
He said three nights without sleeping or eating left him weak. As the train was slowing down, he stood up and lost his balance. Gonzales fell between the cars. His arm was mangled.
He said we walked almost a mile in the middle of the night with his arm dangling and bleeding before he was able to reach help. His arm had to be amputated. He is now recuperating in Nogales, Sonora.

Gonzales has heard about proposals for new U.S. immigration laws and an expanded border wall. He said those things will not keep him from trying to cross into Arizona and find work because his family is counting on him.