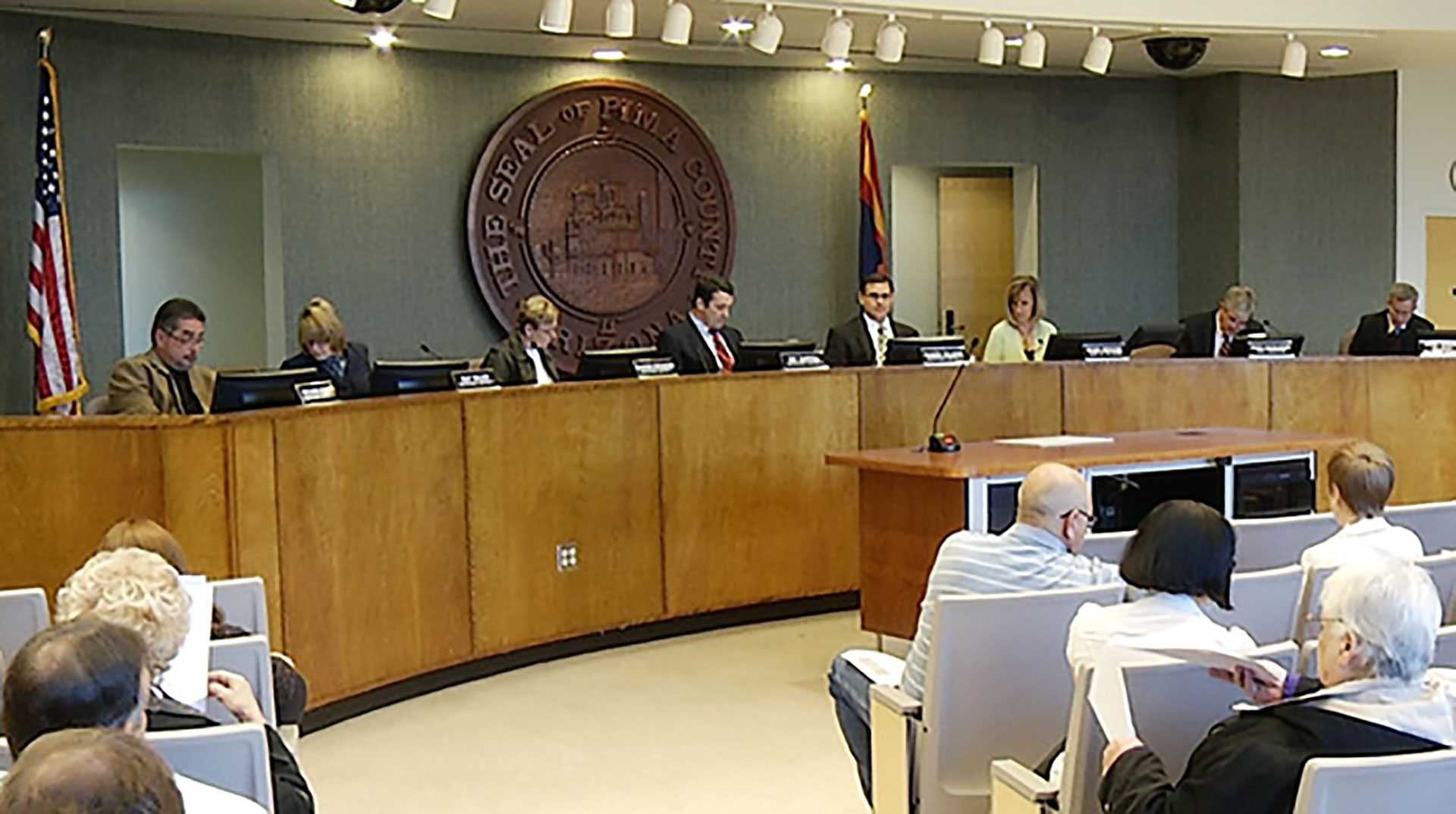 Pima County Supervisors Tuesday reversed an earlier decision to reject Operation Stonegarden funding.
AZPM staff
The Pima County Board of Supervisors has decided to reverse a previous decision and accept a grant for federal funding impacting border-area law enforcement.
Members of the board last week voted to reject the federal funding, called Operation Stonegarden. They reconsidered and reversed their decision at the end of an emotional public hearing on Tuesday.
Supervisor Richard Elias voted against the grant funding.
"I thought the comments today were dramatic and appropriate," he said after the vote. "Talk about people whose lives are being mangled and destroyed by border policy, and we sit here complicit with it. We're guilty of that, and for that I apologize to you all."
The board voted 3-2 in favor of the $1.4 million grant. Republicans Ally Miller and Steve Christy supported the funding in the previous vote, last week, when it lost. because Supervisor Ramon Valadez changed his vote to support the program.

"I understand the emotions around this and I understand why," said Valadez. "And I feel a lot of them myself."
The program sends money to municipal law enforcement agencies along the border. Critics say it uses local officers to enforce federal immigration law and could result in civil rights violations.
The board voted to accept the funding with the condition that data tracking and internal audits are added to make the program more transparent and hold officers accountable.