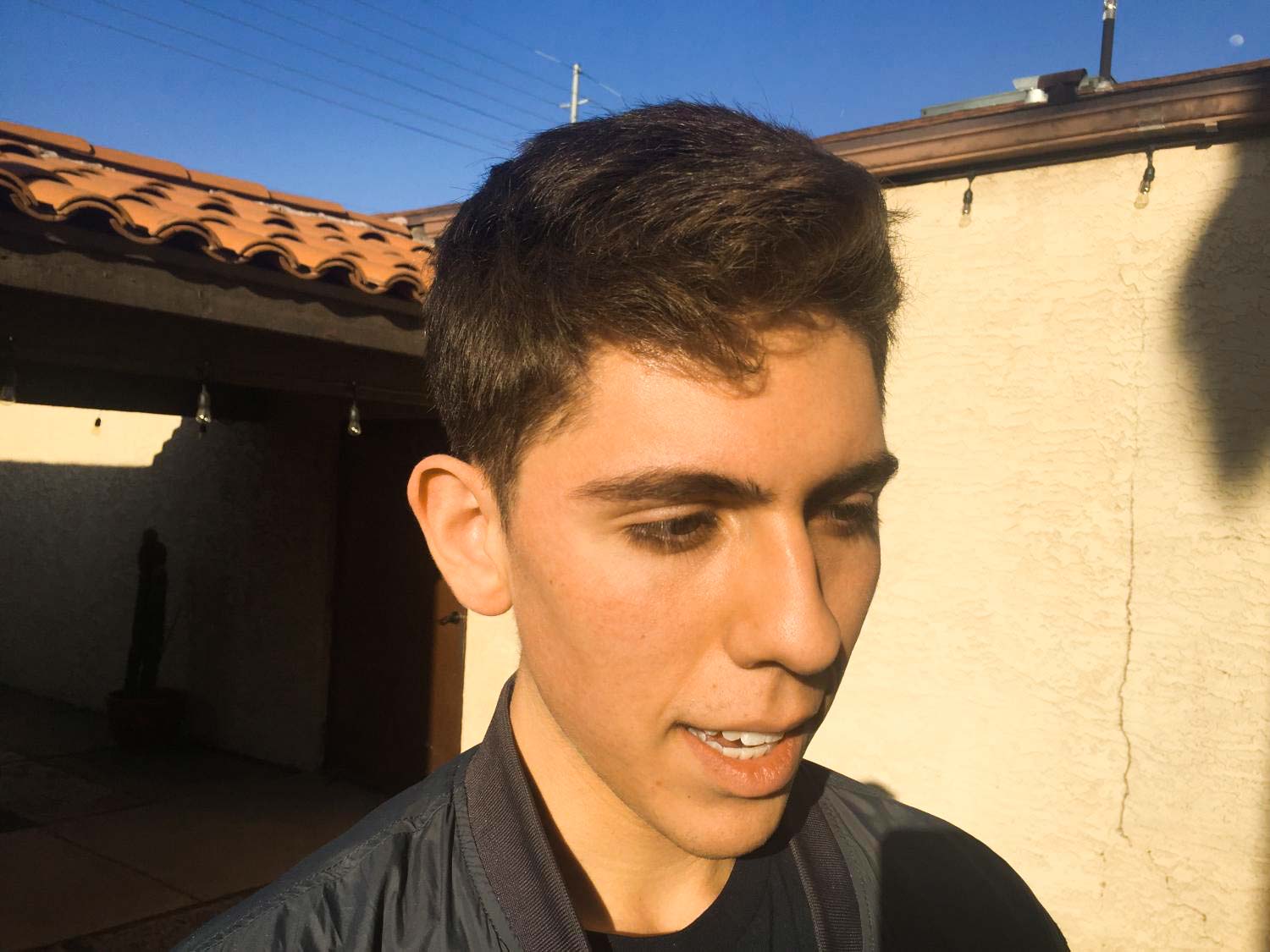 VIEW LARGER Carlos Yanez came to the United States from Mexico when he was 6 years old. Now he's a freshman in college.

Matthew Casey, Fronteras Desk
The U.S. Supreme Court's decision not to immediately weigh in on a legal roadblock to President Donald Trump's plan to end the Deferred Action for Childhood Arrivals program is a momentary relief and a partial victory for so-called Dreamers.
The phase out of DACA is supposed to officially start in early March. But a pair of federal judges have issued separate orders blocking the government from completely ending the Obama-era program.
Rather than spend time appealing to lower courts, the Trump administration asked the Supreme Court to hear their case. The request was denied on Monday.
The decision by SCOTUS is a temporary relief for DACA recipients like Carlos Yanez. But he's still stuck in limbo.
"It's just a constant cycle of: 'Yes, no, yes no,'" Yanez said. "So who knows what's going to happen. But I'm hopeful."
The DACA permit protecting Yanez from deportation expires this summer, and the college freshman is gathering the money needed to apply for a renewal.