Meet the Band!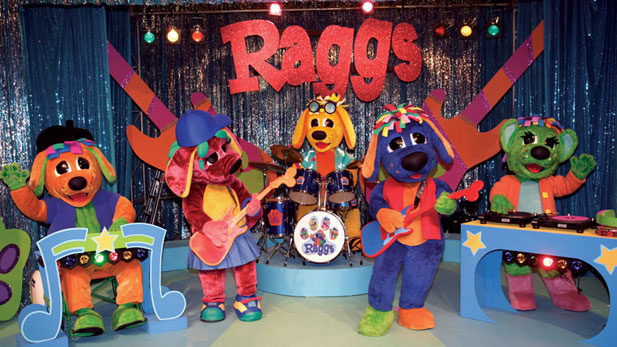 PHOTO: APT
Raggs is the puppy of the pack and the leader of the band A guitar twanging, lead singing, bundle of canine energy who really loves to rock 'n' roll.
Razzles is the go-growl-grrrl, the most logical, ordered and organized of the dogs. Her lists of things to do around the clubhouse still leave plenty of time for her love of music and dancing, too.
Pido is the favorite laid back surfer dude who is totally happy to take life as it comes. He likes nothing better than to chill out at the beach, then come home and create an out of this world snack.
B Max might be in a wheel chair but he is definitely an alpha dog. There's no problem too big for B Max to overcome, no puzzle too tricky to solve and nothing that's broken that can't be fixed, rebuilt or repaired.
Trilby is the super sporty fashionista of the band She loves her music, fashion and sports all in equal measures.
Pawsuuup! Let's play!