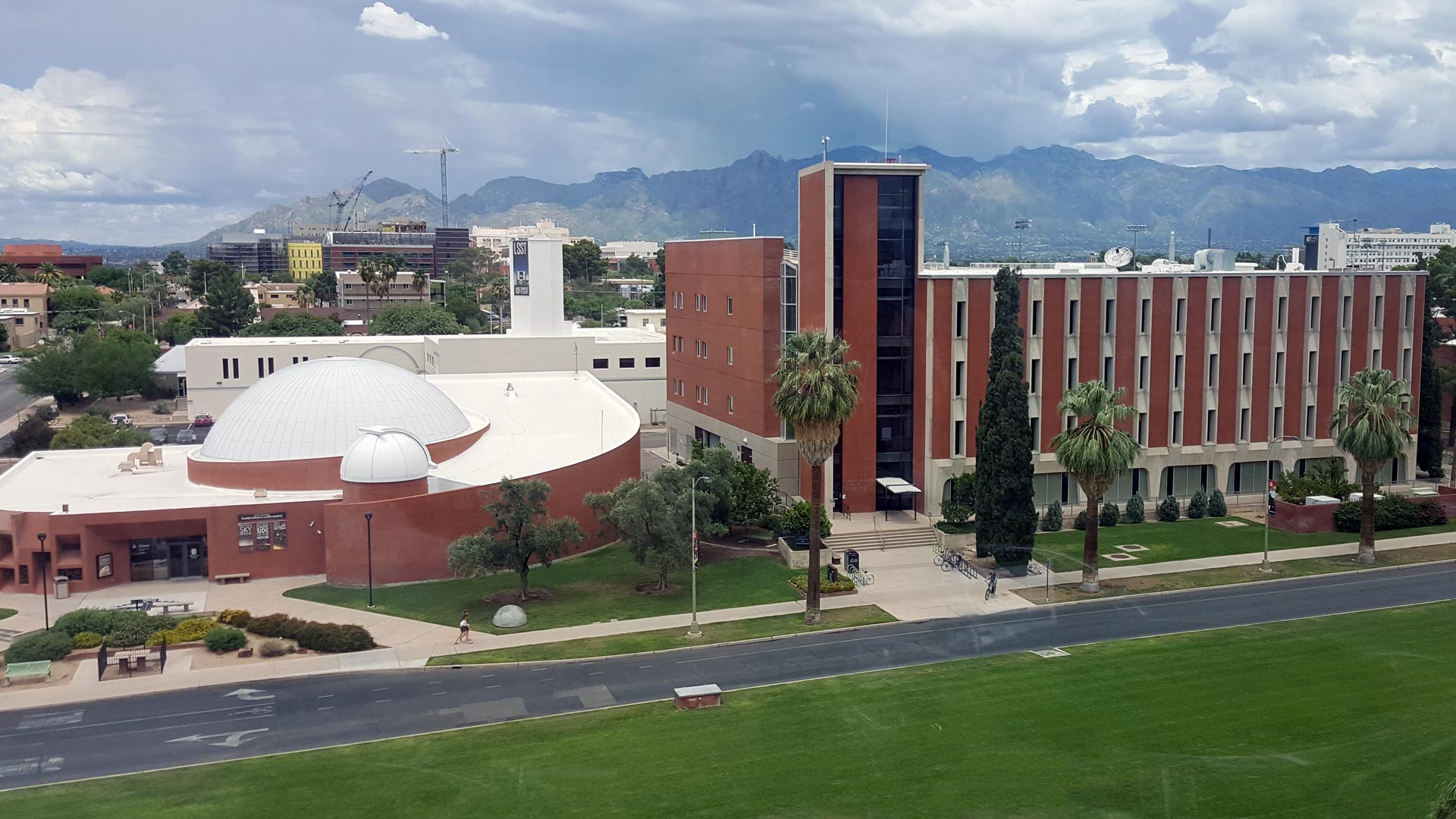 Many activities for UA Summer Camps will be held on campus, including activities in buildings like the Flandrau Science Center and Planetarium, at left.
AZPM
It's summer camp season at the University of Arizona. Kids will learn about science and technology at the UA over the next two months.
Young people ranging from kindergarteners to 12th graders will sample subjects including rocketry, robotics and coding. The camps begin next week.
Allison Brown leads youth programs at UA Campus Recreation. She says the camps are designed to present science and other subjects in a fun atmosphere.
"The way I explain it to parents, it's the best of science class. There aren't tests, there aren't lectures," she said. "There are a lot of hands-on experiments."
Brown says the camps let children develop creative experiences with science.
"They get to experiment, they get to record their experiments and then they get to try again," said Brown. "They work with partners, they work in groups, and we try to foster a fun educational environment."
Brown said the camps introduce kids to science in a fun way, so they won't be turned off by it later. The summer camps also provide practical experience for high school students aiming to prepare for college entrance exams.