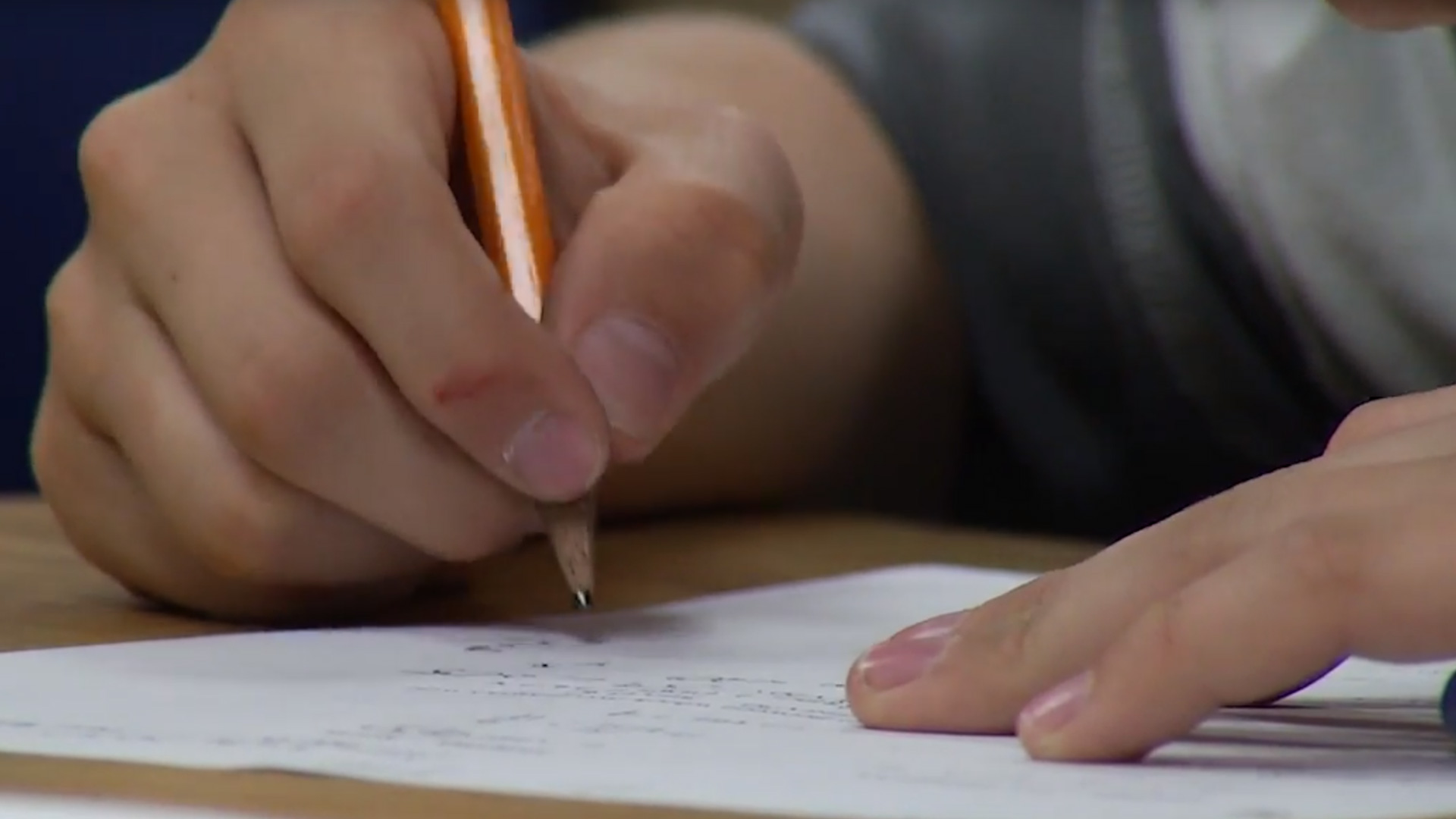 AZPM
A new Arizona law allows school districts to choose which standardized assessments to use, leaving many districts to choose whether to continue administering the statewide AzMerit test or do away with it.
Tucson Unified School District decided it would no longer have high schools issue the AzMerit tests to students due to an excessive amount of standardized testing requirements placed on high school teachers, according to superintendent Gabriel Trujillo.
"Any time that you have a standardized assessment that takes seven to 10 days of testing, by the time you do all of your grade levels, you're losing about seven to 10 days of instruction per year," Trujillo said.

AzMerit is an online testing platform that measures the critical thinking skills of Arizona students who are getting ready to enter college and career courses. It is also the standardized test used to calculate the A-F letter grade system for Arizona schools.
TUSD will use the ACT in place of the AzMerit test starting next year.
Vail School District could be interested in following the path of TUSD in the future, according to superintendent Calvin Baker, but for now he says the district will remain with AzMerit because the state has not finalized a way to incorporate the ACT into the A-F grading system.
"We at this point don't know exactly how the ACT test results will be applied to the A-F grading system and how things like growth will be measured," Baker said.
Curriculum in Vail schools has been based around the AzMerit test. Vail schools would require a change in curriculum if they changed the assessment, Baker said.
Marana Unified School District and Catalina Foothills School District will also continue issuing the AzMerit tests in its schools.
Sunnyside Unified School District decided alternative high schools and online schools in the district will no longer offer AzMerit testing, but all other schools will, according to district spokesman Victor Mercado.