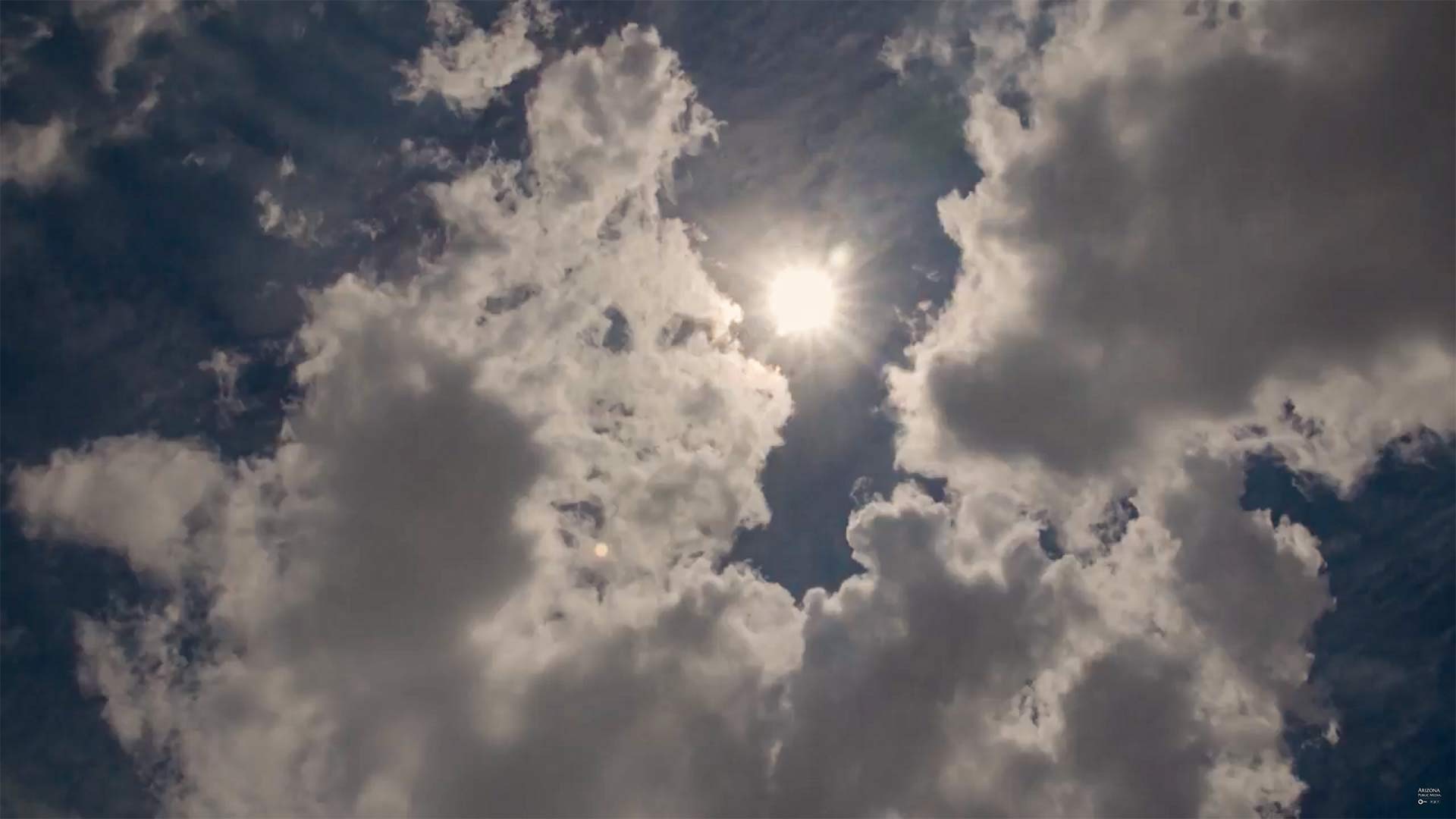 The sun peers through the clouds in Southern Arizona.
AZPM
Tucson broke its temperature record for July 24, reaching 112 degrees Tuesday. By most accounts, it was just another hot day in the Old Pueblo.
Tuesday's record heat didn't strike on a weekend, so fewer people were hitting the trails on recreation sites. Both the Pima County Sheriff's Department and the Southern Arizona Rescue Association say they didn't have to rescue any hikers in distress.

University Medical Center reported no spike in people being treated for heat-related illness. Tucson Electric kept the air conditioners running without any major outages.
That doesn't mean everything was normal, though. The cooling center operated by La Frontera downtown reached capacity, as 50 homeless people sought relief from the heat.
Highs on Wednesday may hit 109 in Tucson. At least nine cooling centers are available around the city, and a non-profit organization helps low-income homeowners keep their swamp coolers running.