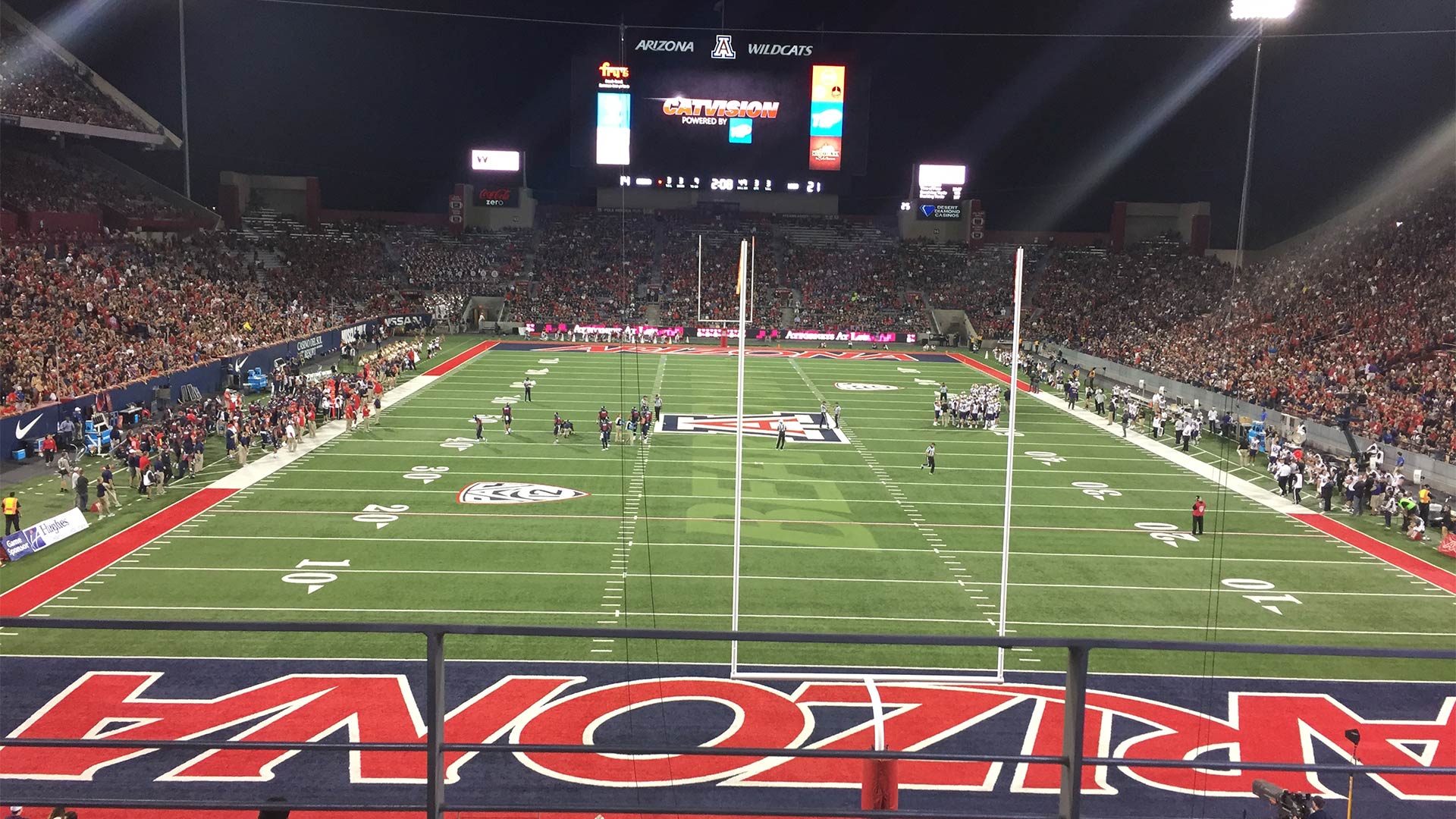 View from the north end zone at Arizona Stadium.
AZPM Staff
Arizona Stadium, where the University of Arizona football team plays, extended its liquor license to allow the sale of alcohol to anyone of age during all football games starting this season.
Previously, alcohol was only sold to fans at Arizona Stadium sitting in private club or box seats, according to Joel Hauff, associate vice president of student affairs for the UA.
Alcohol sales will be limited to beer and wine. Sales will begin 90 minutes before the game and stop at the end of the third quarter, Hauff said.
Some neighborhood associations near Arizona Stadium have expressed concerns about the change, he said.
"We will keep our game day hotline active so that if things are going on, on game day, people have a mechanism that they can reach out and get a response from the University," Hauff said.
In addition to ensuring safety, Hauff said the UA will add more security and issue wristbands to anyone 21 and older who is drinking.
The Mckale Center, where the UA basketball team plays, will start selling alcohol at games as well. McKale got its liquor license approved in March.

Follow Brandon Mejia on Twitter or contact him via email at BMejia@azpm.org.