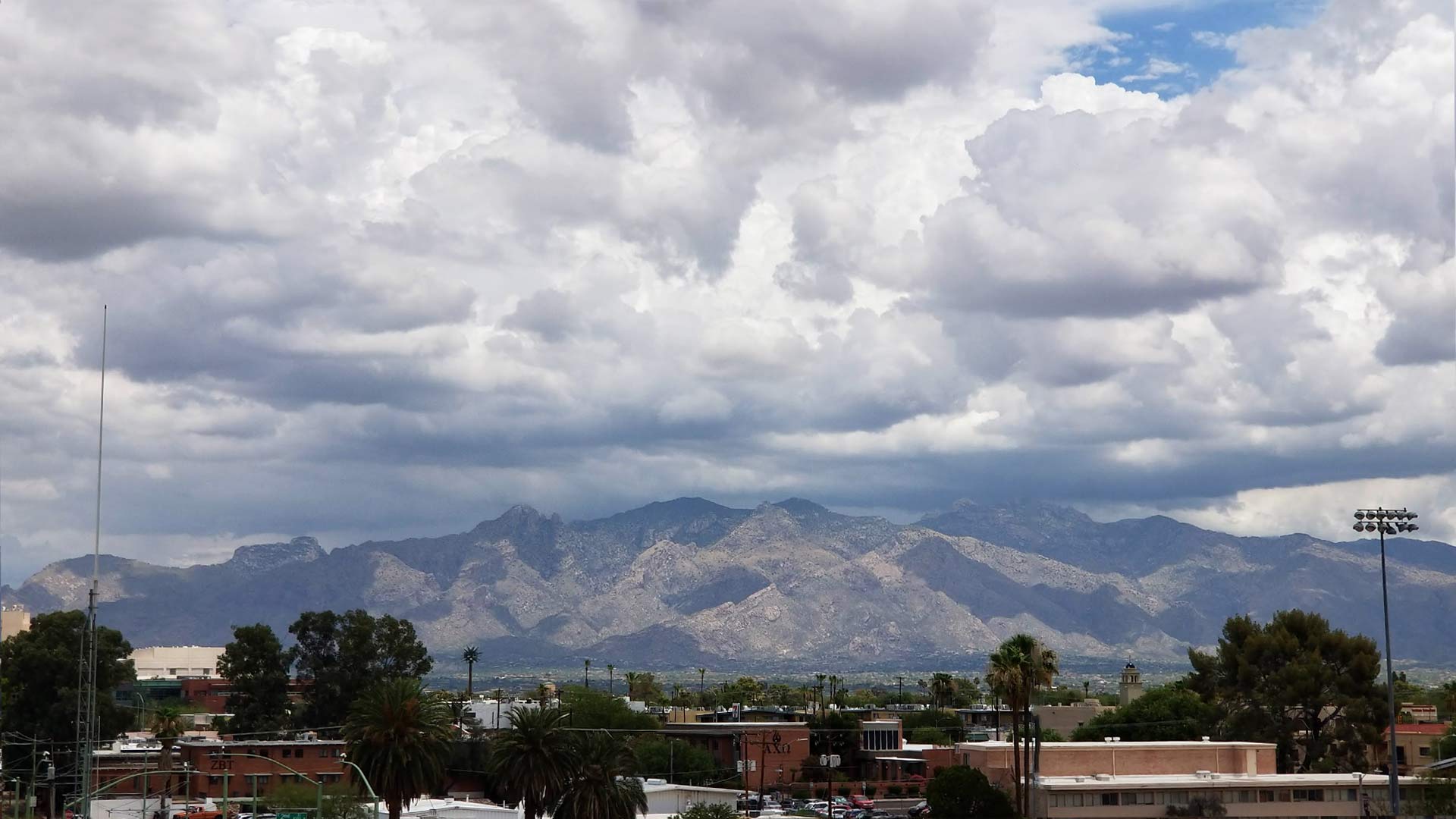 Monsoon clouds build up over the Catalina Mountains in this photo shot from the University of Arizona campus. From July 2018.
AZPM
While parts of Arizona have seen their share of monsoon rains this year, meteorologists said it's not enough to end this drought yet. But forecasts are looking favorable.

Heavy rains are expected to continue over parts of the southwestern United States over the next couple months as the typical monsoon weather continues into September, then El Niño is expected to bring wet weather this fall.
"My anticipation is as we go through the summer into the fall the majority of the drought across the Southwest will be wiped out and we should be back to just abnormally dry conditions perhaps via the U.S. Drought Monitor or perhaps even just normal conditions by October, November, December," said Rich Naden, a fire weather meteorologist for the Southwest Coordination Center in Albuquerque.
Naden said the Southwest has been in and out of drought not just decades but centuries. The current drought has lasted since last August. And it takes several months of soaking rain before we're back to safe conditions in terms of wildfire.