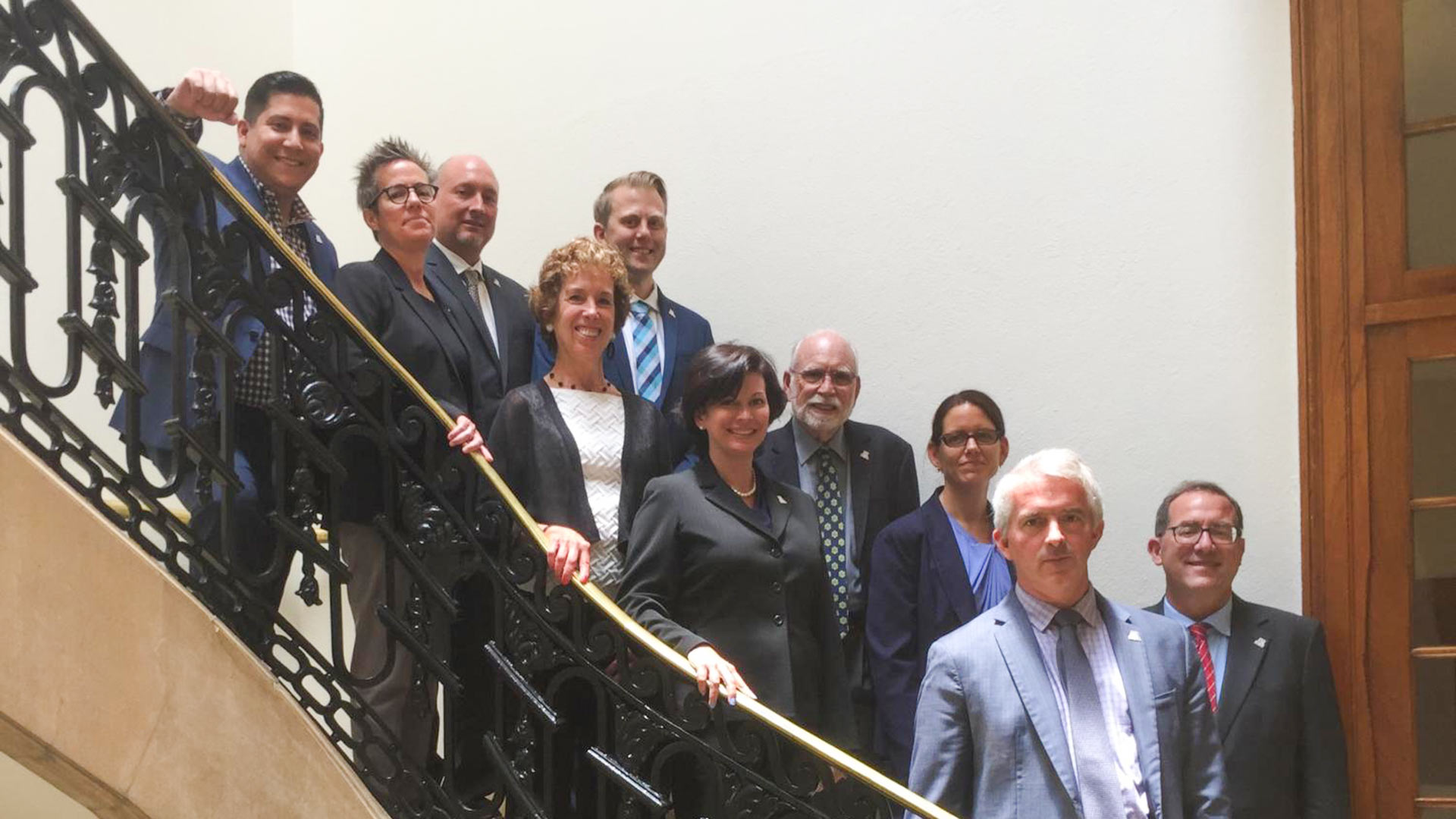 The University of Arizona James E. Rogers College of Law delegation in Mexico City.
Rodrigo Cervantes, Fronteras Desk
MEXICO CITY — Seventy-seven Mexican diplomats are graduating in Mexico City from a program jointly developed by the Mexican Secretary of Foreign Affairs and the University of Arizona's College of Law.
The new project gives U.S. laws an international perspective. The Mexican officials finished the 140-hour-long remote training about the American legal system.
"Our college of law is training diplomats in fundamentals of U.S. law, diplomats who are either stationed in Mexican consulates in the United States or work here in Mexico," said Marc Miller, dean of the UA's James E. Rogers College of Law in Tucson.
"We are here neither to criticize or defend our home country's law, but to empower and enable Mexican diplomats to provide the best advice to their own citizens," Miller stated.
According to Miller, the program helped the college identify areas of immigration policy that the diplomats are concerned about.
"There's been an extraordinary change and it's happening before us: the family separation issues, DACA, changes in immigration policy and enforcement, all under the new administration," the dean said.
Miller said they hope to replicate the program not only with more Mexican students, but also with other nations' diplomatic representatives working in the U.S.