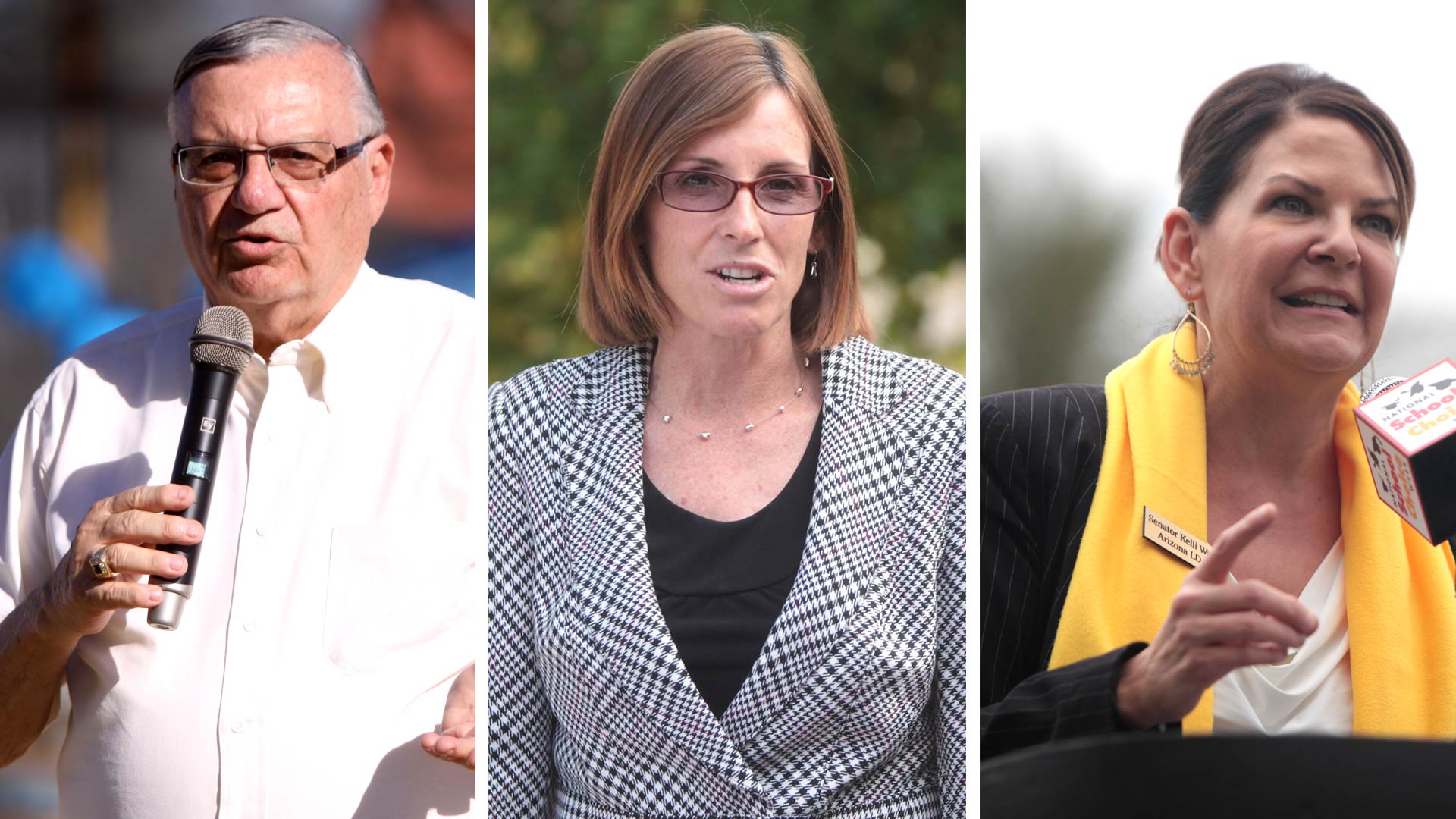 Joe Arpaio, Martha McSally and Kelli Ward.
Gage Skidmore via Flickr
Congresswoman Martha McSally has widened her lead in the Republican primary race for Arizona's open U.S. Senate seat.
OH Predictive Insights polled nearly 600 Republican and Independent voters around the state Aug. 14 and 15 and found 47 percent favored McSally. That's 13 points higher than a poll taken three weeks ago. Most of that increase came from picking up uncommitted voters.

Former Maricopa County Sheriff Joe Arpaio's support fell two points to 13 percent in the latest poll, while Kelli Ward's share of the vote held steady at 27 percent.
The winner of the primary will face the winner of the Democratic primary in November's general election. Congresswoman Kyrsten Sinema is far ahead of five other Democrats in a poll taken earlier this summer.