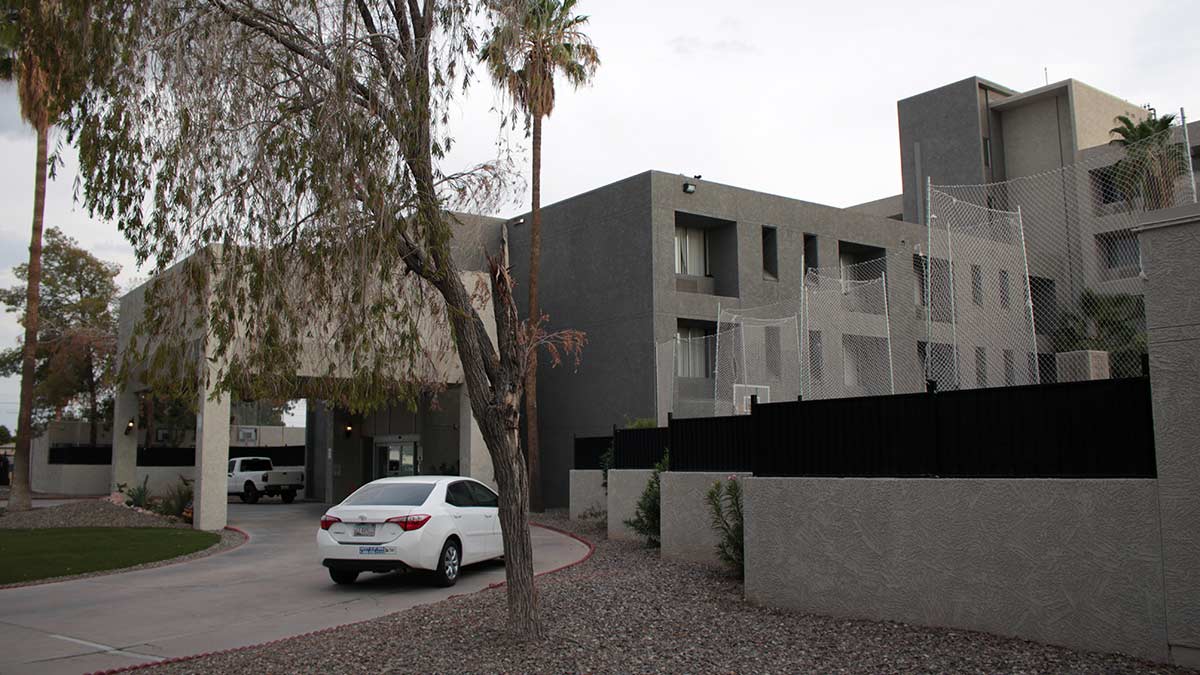 The Southwest Key facility in Mesa.

Jackie Hai, KJZZ
A former worker at a shelter for immigrant children has been convicted of sex crimes against the kids he once served.
Levian Pacheco was an employee at a facility run by Southwest Key Programs. On Friday, a jury found him guilty of 10 charges in connection with the sexual abuse of boys between August 2016 and July 2017 at the Southwest Key Kokopelli shelter in Mesa.
Pacheco's trial took less than two weeks, and the jury deliberated for about one day before delivering a verdict. Pacheco is scheduled to be sentenced in December.
A spokesman for Southwest Key released a statement:
"We are grieved that abuse occurred in one of our shelters and, with the victims, take comfort in justice having been served," the statement said. "As an organization, we believe in transparency. Testimony at trial clearly showed that when we learned of possible abuse, we acted immediately by calling law enforcement and suspending the individual involved. We then worked closely with law enforcement and the U.S. Attorney's Office throughout the investigation and the trial and will continue to do so as this case proceeds to sentencing. We continue to make the safety of the children our highest priority."
Southwest Key received more than a half billion dollars this year to shelter undocumented youth for the U.S. government.
Pacheco's lawyers did not respond to a request for comment.