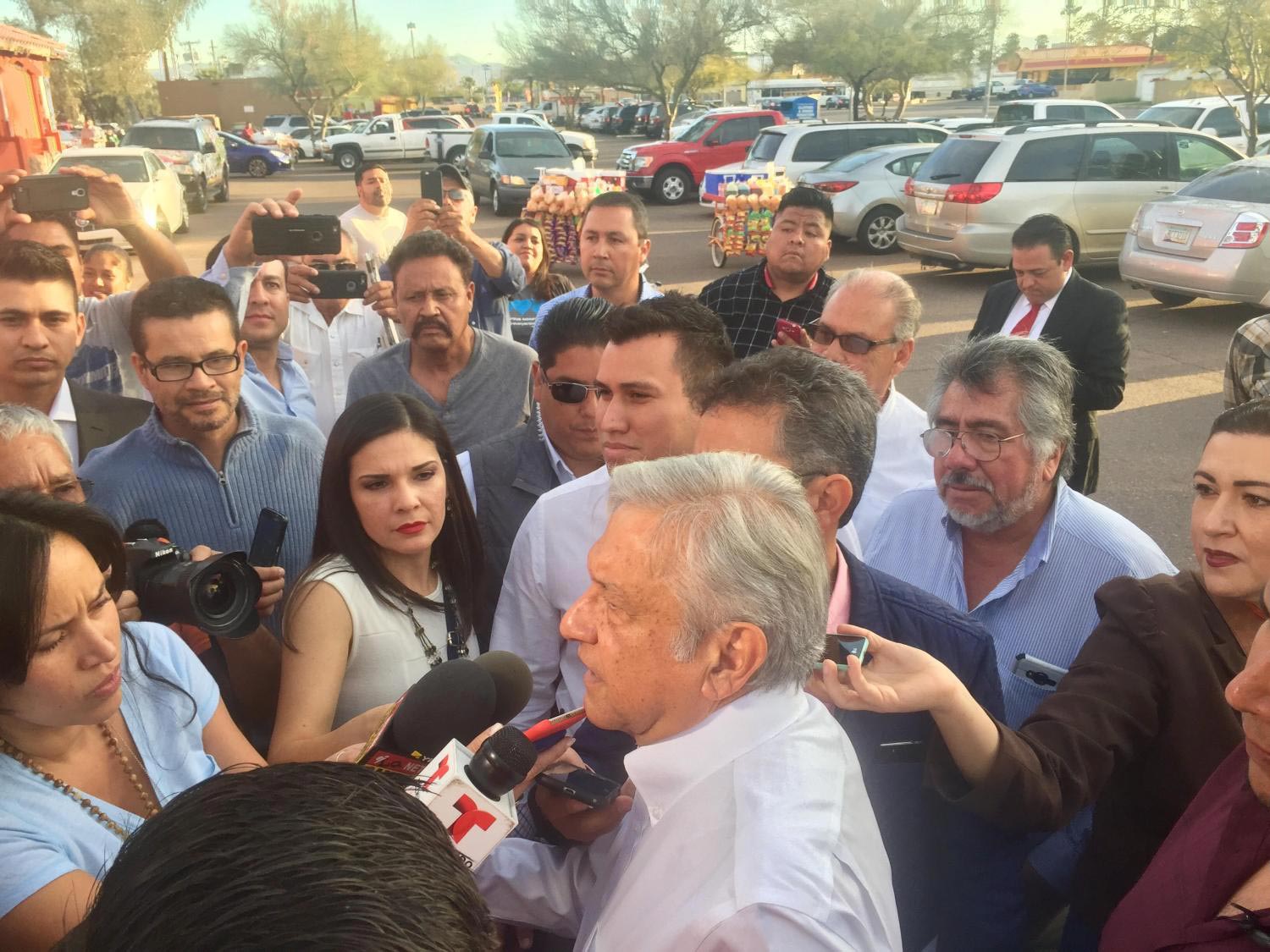 VIEW LARGER Mexican politician Andrés Manuel López Obrador speaks to reporters during a March 7, 2018 visit to Phoenix.

Matthew Casey, Fronteras Desk
HERMOSILLO, Mex. — Mexico's president-elect will visit five cities in the northern Mexican state of Sonora on Friday and Saturday.
The visits are part of incoming president Andrés Manuel López Obrador's Mexico-wide gratitude tour. But Lopez Obrador's stop in Sonora is particularly important because it will include announcements about his plans for the border region, said Jacobo Mendoza.
He's the president of the new Morena political party in Sonora. He says in addition to thanking voters for supporting him in the election, he will be talking about a proposal to lower taxes and raise wages in a 19 mile zone along the entire U.S.-Mexico border.
"It's really important because it's going to strengthen and reactivate the economy in the entire border zone, to make this area more competitive," he said. "As we all know who live here in border states, the economy in the border has a different dynamic than the rest of the country."
Calling López Obrador, or AMLO as he's frequently called, a "president for all Mexicans," Mendoza said the new president's staff will be taking suggestions for projects and proposals during the visit.
AMLO plans to hold events Friday in San Luis Rio Colorado and Nogales on the border with Arizona, Mendoza said.
On Saturday he's scheduled to meet with Sonora's governor in Hermosillo, then make appearances in Guaymas and Ciudad Obregón to wrap up his Sonoran tour.