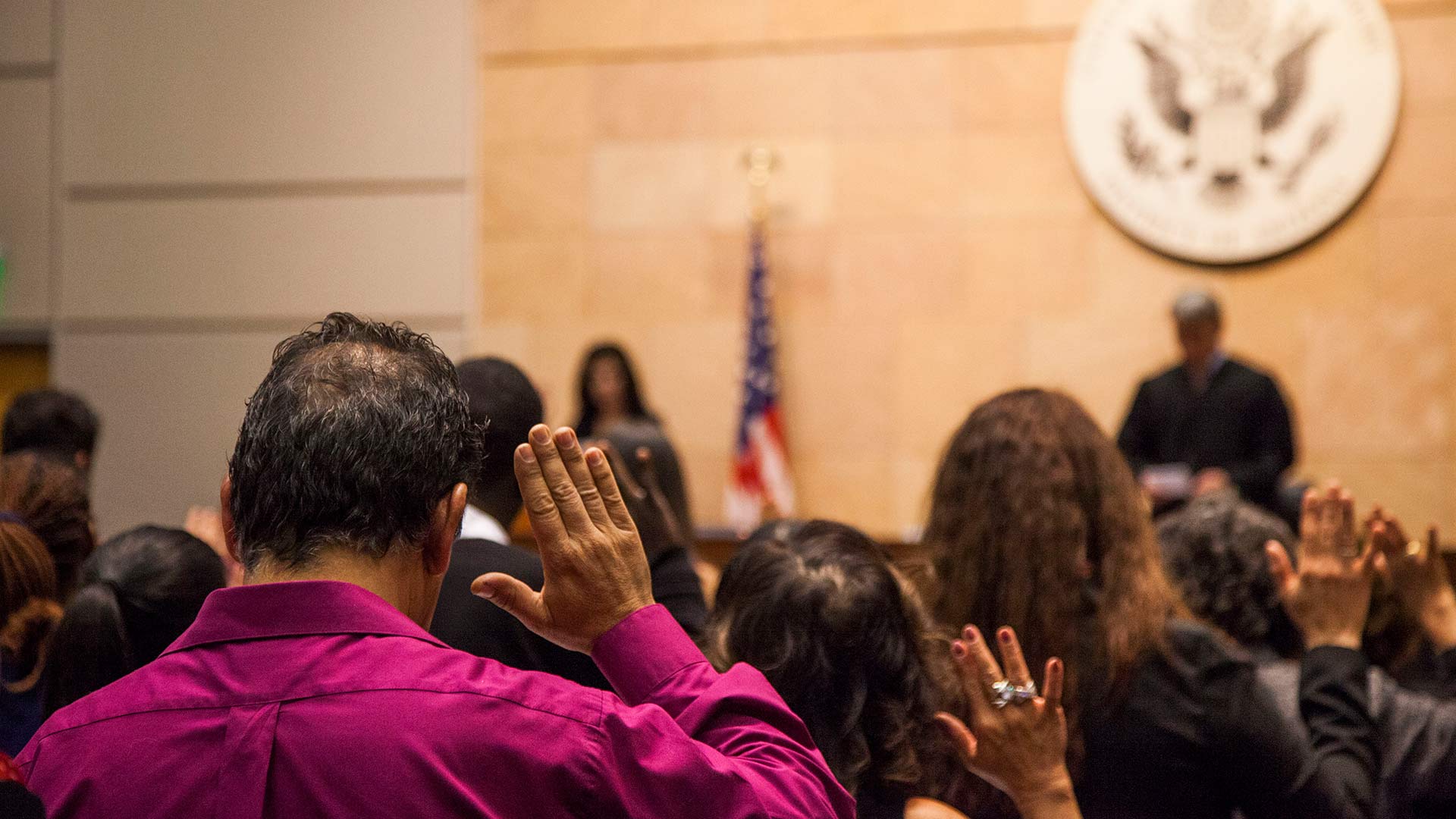 Soon-to-be U.S. citizens taking an oath at a naturalization ceremony at the Evo A. DeConcini U.S. Courthouse in Tucson, February 2018.
Nick O'Gara, AZPM
PHOENIX — Immigrant-rights groups are taking the federal government to court over access to records tied to applications for citizenship. The most recent data available show a backlog of more than 750,000 green-card-holder requests to naturalize.
Court documents say activists filed the lawsuit because U.S. Immigration and Citizenship Services did not respond to a huge freedom of information request. Much of it was for documents about delays in processing of citizenship applications.
The government's goal is to finish them in 5 to 7 months. But the current estimated wait time in Phoenix is about 15 to 17 months. In Tucson, the wait is roughly 10 to 18 months. A spokesperson for Immigration and Citizenship Services declined to comment on the lawsuit. They say despite a recent spike in applications, the annual number of naturalizations has not fallen.