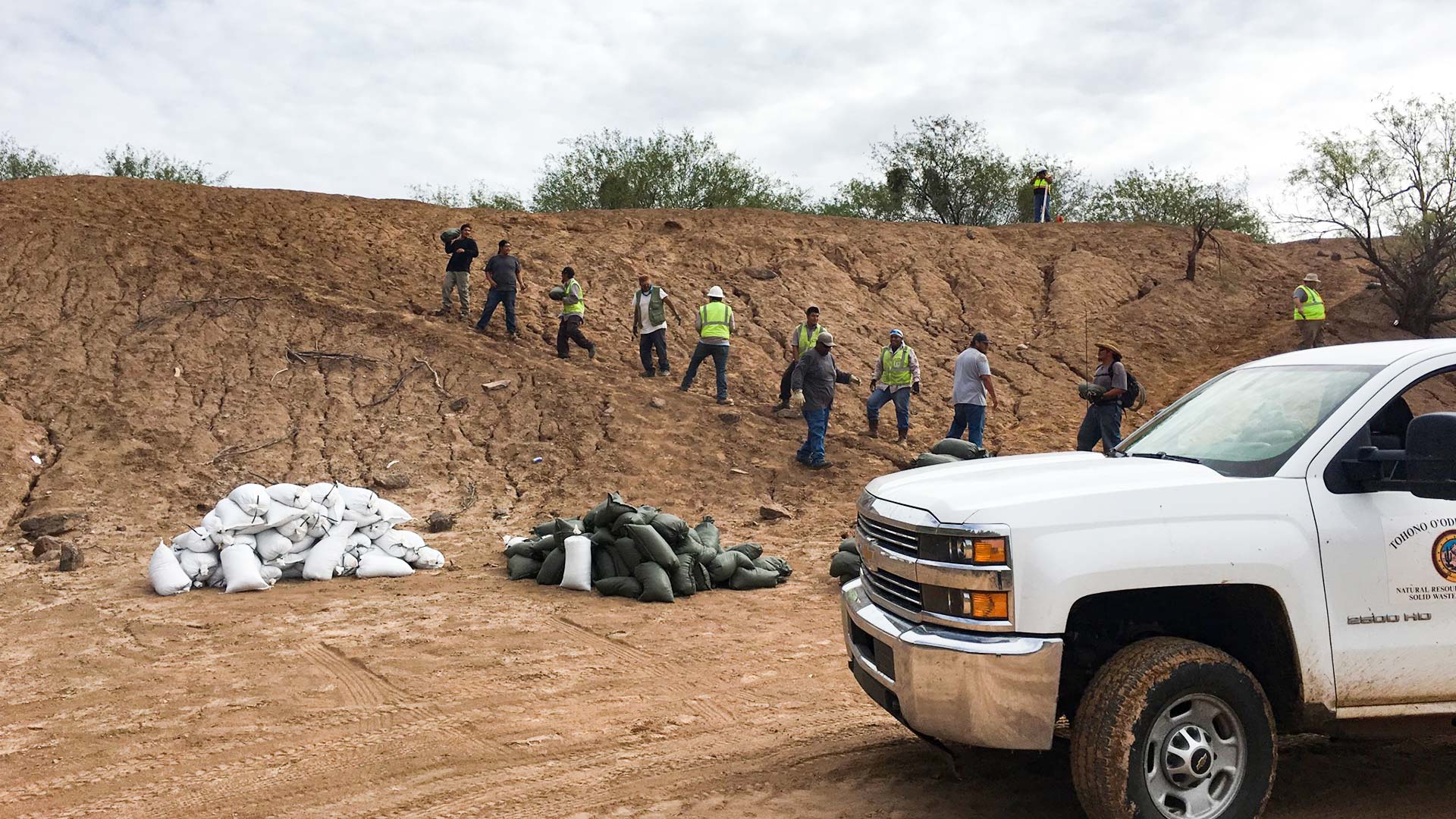 More than 80 volunteers helped fill and place sandbags at Menagers Dam.
Courtesy of the Tohono O'odham Nation
Residents of the Tohono O'odham Nation continue to deal with damage caused by heavy rains and flooding brought by Tropical Storm Rosa.
Emergency management officials spent the weekend assessing the damage to 50 homes affected by the storm. Damage assessments, including to local roads, will continue in the coming days.
Meanwhile, dozens of evacuees remain at an emergency shelter in Sells. The shelter has recently received donations of water, food and clothing, and is continuing to accept donations for the more than 40 displaced community members.
Last week, heavy rains and flooding nearly led to the breach of Menagers Dam. The U.S. Bureau of Indian Affairs has been closely monitoring the earthen dam while stabilization efforts continue. Two pipes were installed over the weekend to pump the lake and lower the water level, and more than 80 volunteers helped sandbag the crest of the dam yesterday.
Individuals interested in donating to the emergency shelter or home recovery efforts can contact Donna Estrada at (520) 993-1079. Interested volunteers can sign up here.