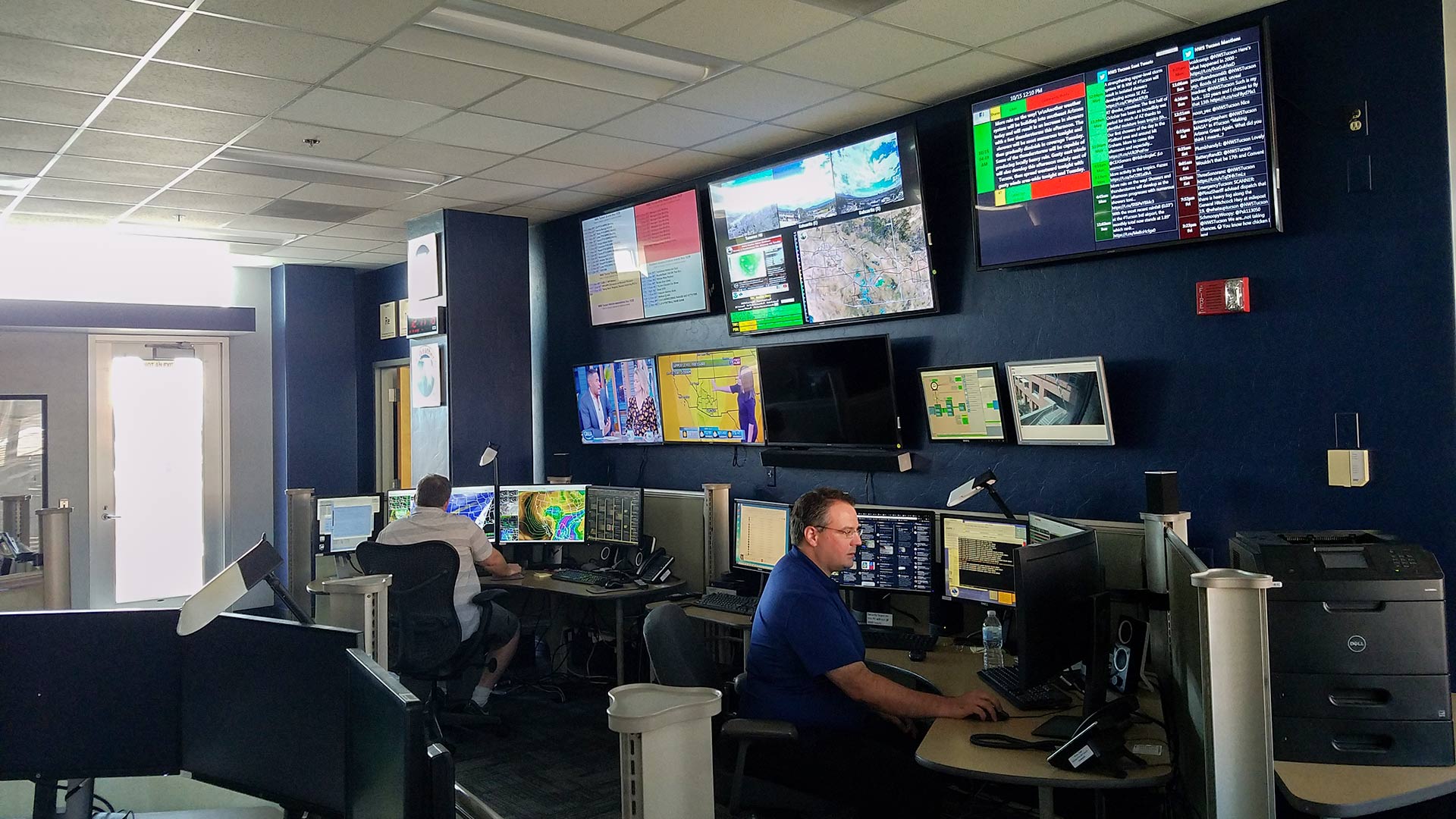 The National Weather Service in Tucson, Arizona.
Candace Manriquez Wrenn, AZPM
October in Tucson has been exceptionally cool and wet compared to other years, and it follows the hottest September ever recorded.
"For the month, Tucson has seen just shy of 2 inches of rain — 1.89 inches, exactly. Normally by this time we've only seen half an inch. So, we're almost three to four times as much rainfall that we normally would see in October," said Dan Liens, a meteorologist with the National Weather Service in Tucson.
Those are just the totals from Tucson International Airport. Liens says that Tucsonans have recorded even higher levels of rain.
"A lot of folks have rain gauges in their backyards and when you look at the reports elsewhere, a lot of spots have seen anywhere from 2 to 2.5, even upwards of 3 inches. Some spots in the Catalina Mountains, up near Mount Lemmon near the top, have actually seen more than 4 inches so far just in this month alone," Liens says.

And there's more to come. The forecast calls for possible rain tonight through tomorrow afternoon.
---
Catch AZPM's Steve Bayless braving October's inclement weather: