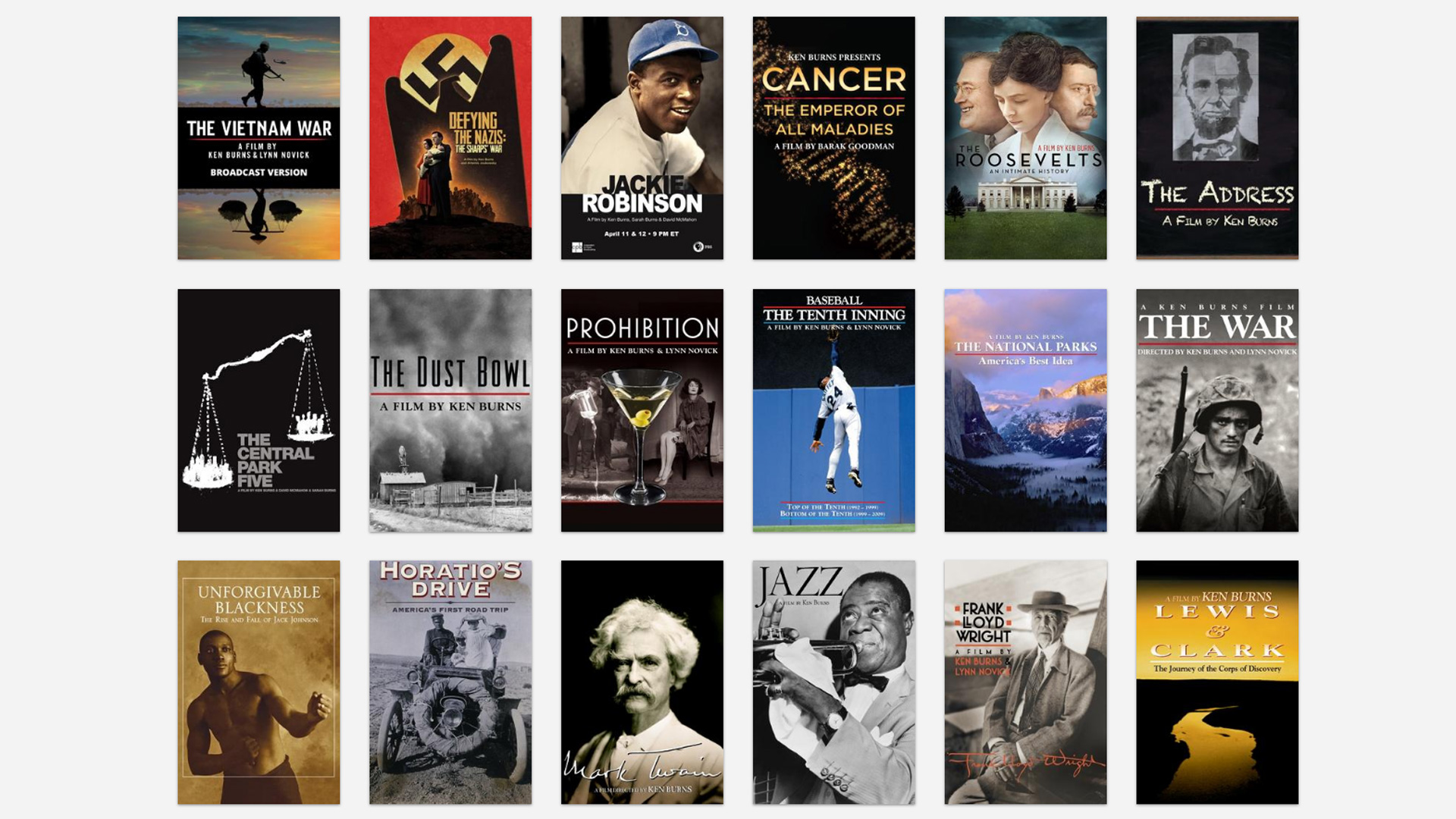 Ken Burns documentary collection.
Known for his signature style, Ken Burns has been telling America's stories through historical documentaries for over thirty years. Burns integrates archival footage and photographs, personal interviews, and the narration of primary source documents in his films.
This collection highlights many of Burns' great works, exploring topics from war to politics to the history of baseball. His films tell the story of people who have overcome adversity and have made impacts on our nation.
Use these resources to engage students in different ways of exploring key historical events and personal stories. These resources highlight important themes, such as capitalism, civil rights, immigration, war, and international relations. Students can investigate and analyze questions of justice, the ingenuity of the U.S., and civic responsibility, and connect history to current events.