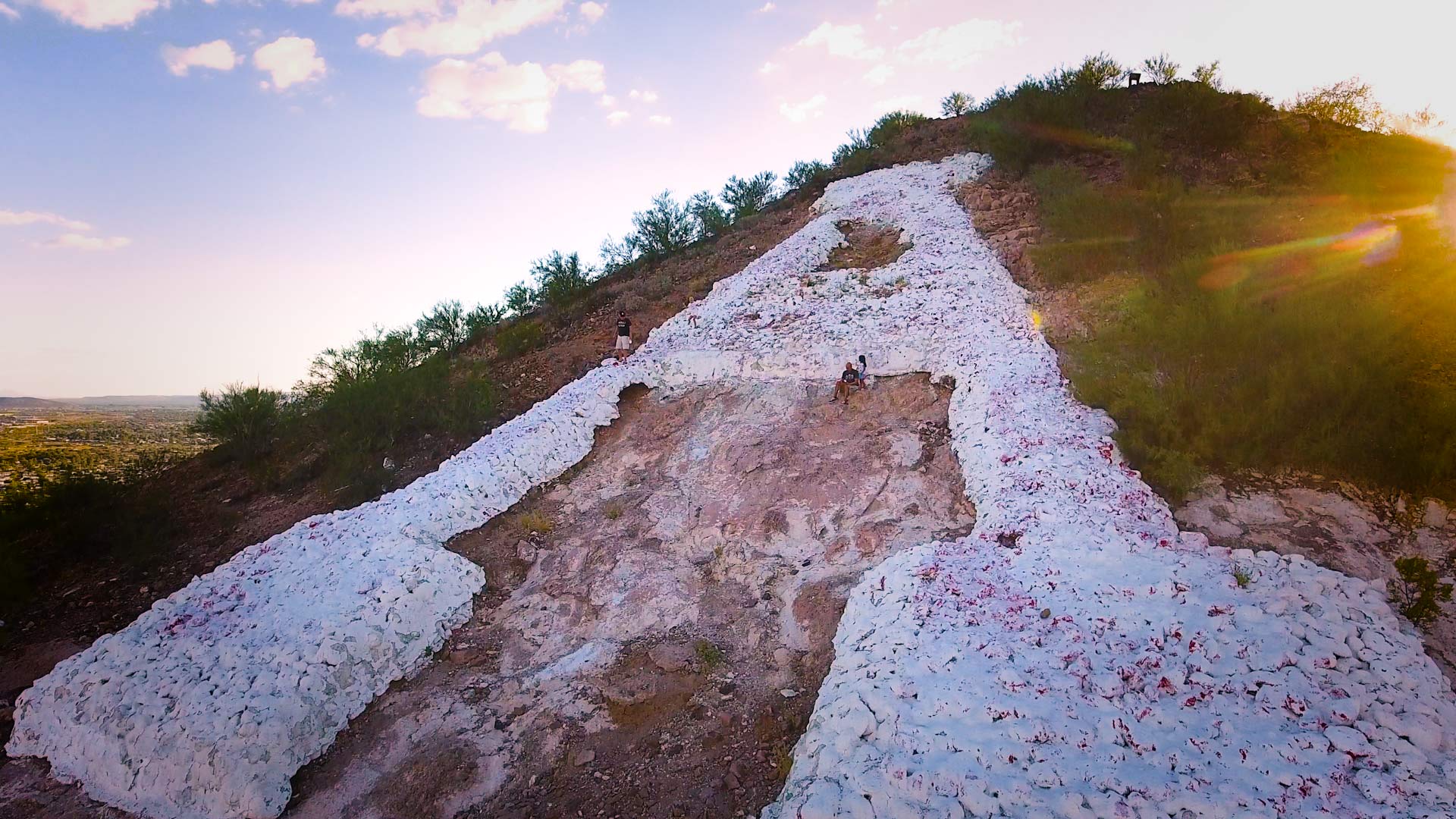 Visitors sit near the "A" painted on Sentinel Peak.
Mike McKisson for AZPM
Residents who live around Tucson's Sentinel Peak, also known as "A'' Mountain, are calling on the city to do more in the wake of a bicyclist's death.
The Arizona Daily Star reported Monday that homeowners met with a city councilwoman and other officials this month about possible safety measures for the mountain road.
City spokeswoman Lane Mandle says there are plans to add more warning signs to proceed slowly and check on existing speed humps.
Mandle acknowledges that those measures would not have helped 73-year-old Richard Ellwanger.
Ellwanger was riding on Sentinel Peak Road on Oct. 11 when he was hit by a suspected drunk driver.
A 20-year-old woman is facing charges in the incident, including second-degree murder.
Residents say they want more police and restricted hours for vehicles.