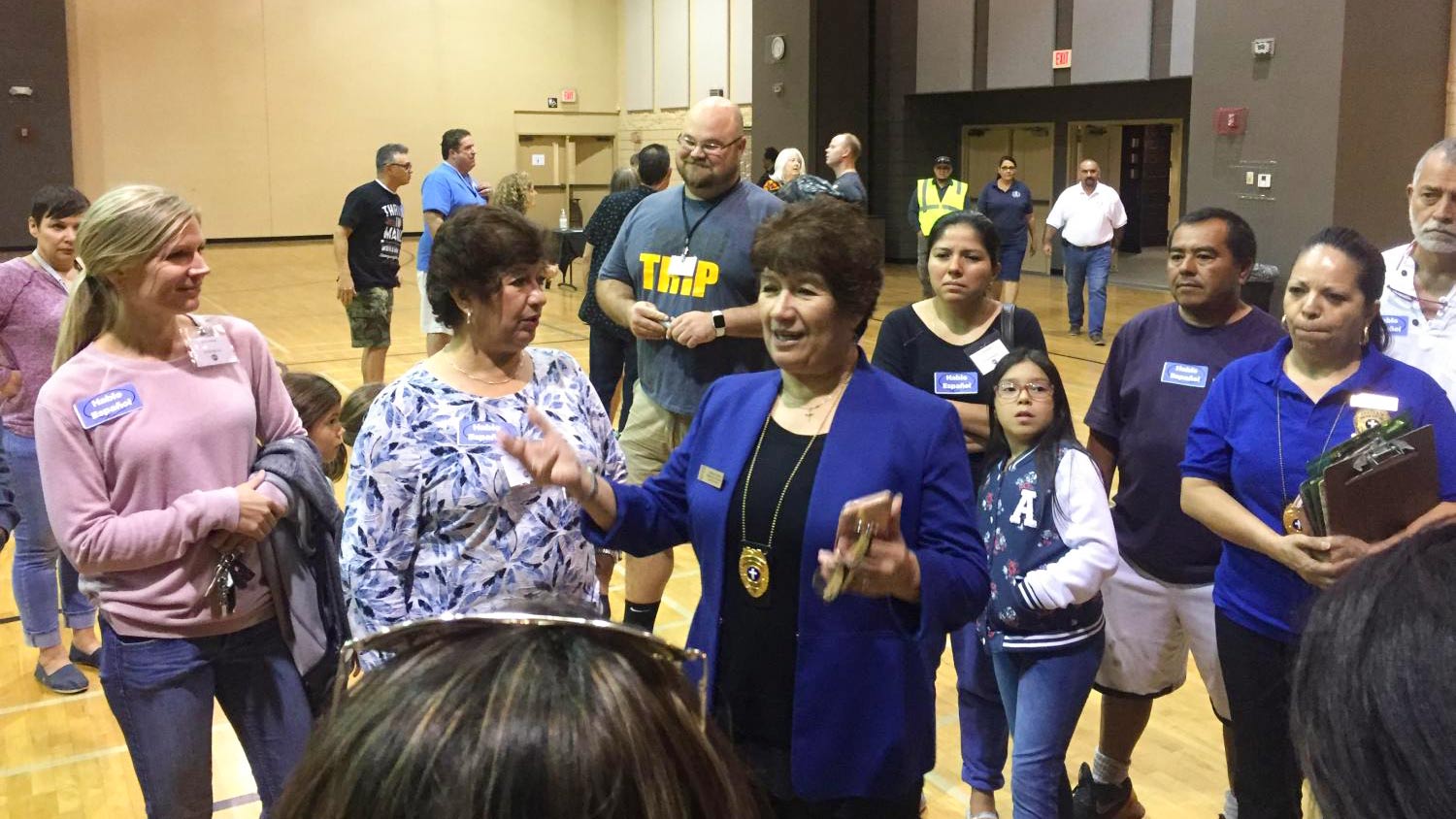 Rev. Magdalena Schwartz, center with blue jacket, briefs volunteers on Oct. 17 at Central Christian Church in Mesa before a large group of undocumented immigrant families and asylum seekers are dropped by federal authorities.

Matthew Casey, Fronteras Desk
President Donald Trump said he will order that any migrants attempting to cross the southern border be held in what he described as massive tent cities while their immigration case is heard. Meanwhile, immigration authorities are still releasing groups of undocumented families and asylum seekers in Arizona.
About 90 undocumented families were expected to be released last Friday, and another 400 people being held in Yuma were expected in metro-Phoenix as early as Sunday, said Rev. Magdalena Schwartz, a pastor with Capellania Cristiana Llamados Para Servir.
Schwartz has been receiving families since early October.
"And more churches [are] calling me now, 'I want to open my church.' More people calling me say, 'I want to help,'" she said.
Schwartz said stopping the releases is up to the president. But she thinks it's better if the families aren't in detention.
U.S. Immigration and Customs Enforcement said it continues to work with faith groups as it releases families. In October, the agency said the releases were due to volume and the need to follow a court settlement limiting how long kids can be detained.