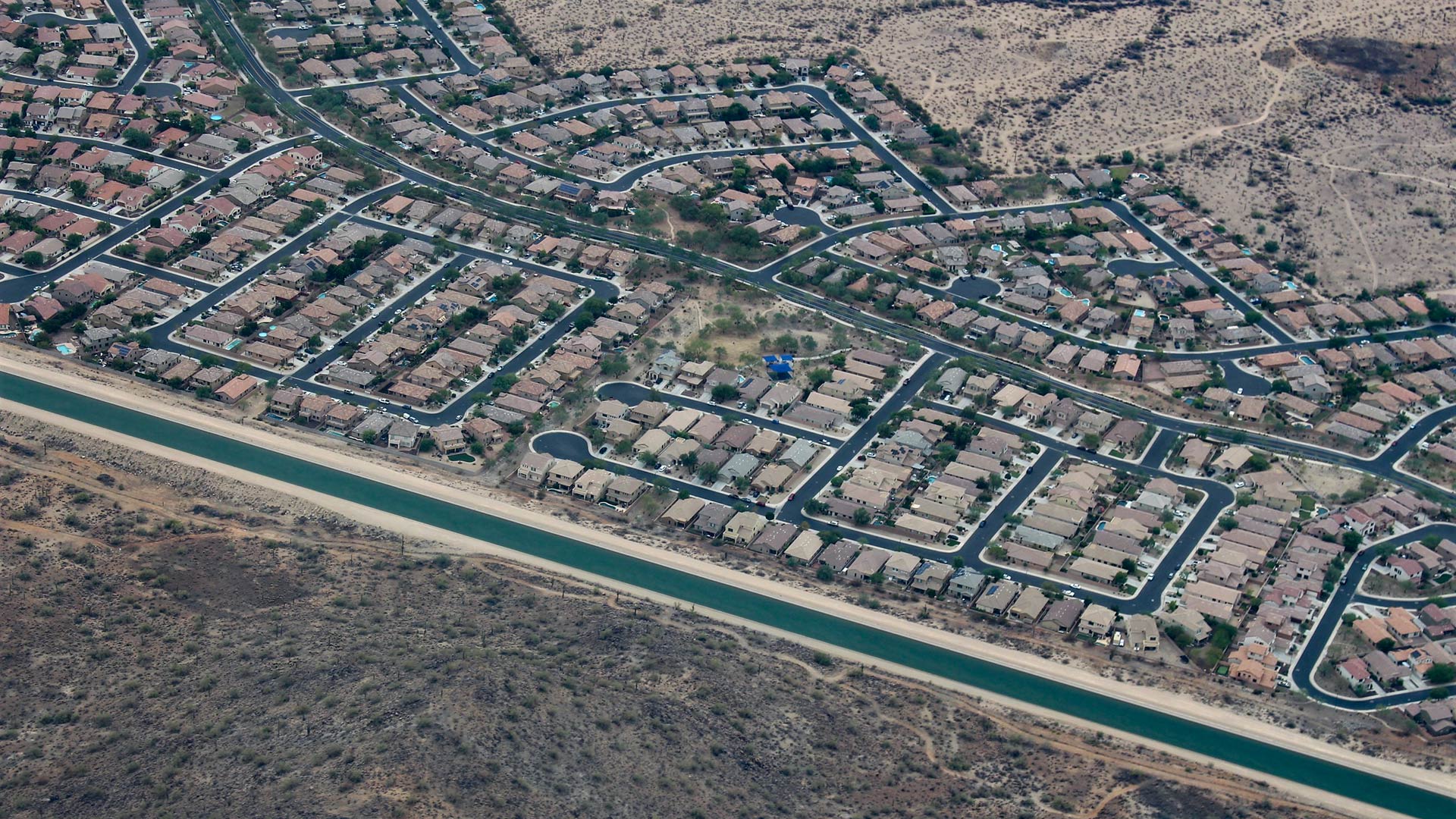 The Central Arizona Project pulls water from the Colorado River to provide for the cities of Phoenix and Tucson.
Luke Runyon/KUNC/LightHawk
In last week's election, voters in Maricopa County selected their representatives to the board of the Central Arizona Project (CAP).
Most of the five seats up for grabs went to people with a long history of working on water policy in Arizona, including three incumbent board members: Lisa Atkins, Terry Goddard and Heather Macre.
One newcomer, Jennifer Martin, works on water issues with the Sierra Club and has built her name speaking out for water conservation.
The fifth seat, though, went to Republican April Pinger. So who is she?
"Good question. We don't know," said Joanna Allhands, digital opinions editor for the Arizona Republic.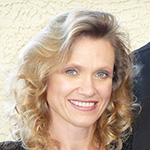 Arizona Legislative DIstrict 17 Republican Committee
Pinger didn't have a campaign website, failed to respond to any questions the newspaper sent to candidates and didn't make any clean elections filings.
Allhands said that's concerning because with levels on Lake Mead falling and a shortage declaration all but guaranteed (the U.S. Bureau of Reclamation predicts a 57 percent chance that Lake Mead will fall into shortage in 2020), the CAP board will be making decisions that are vital to the state's future.
"What that board needs are people who really know the issues, are really dynamic. People who can work for compromise. And I can't tell you if she's that person or not cause I know nothing about her."
According to her Linkedin profile, Pinger is an engineer at Honeywell. She does not appear to have any experience working on water policy.
Pinger will serve a six-year term on the board.