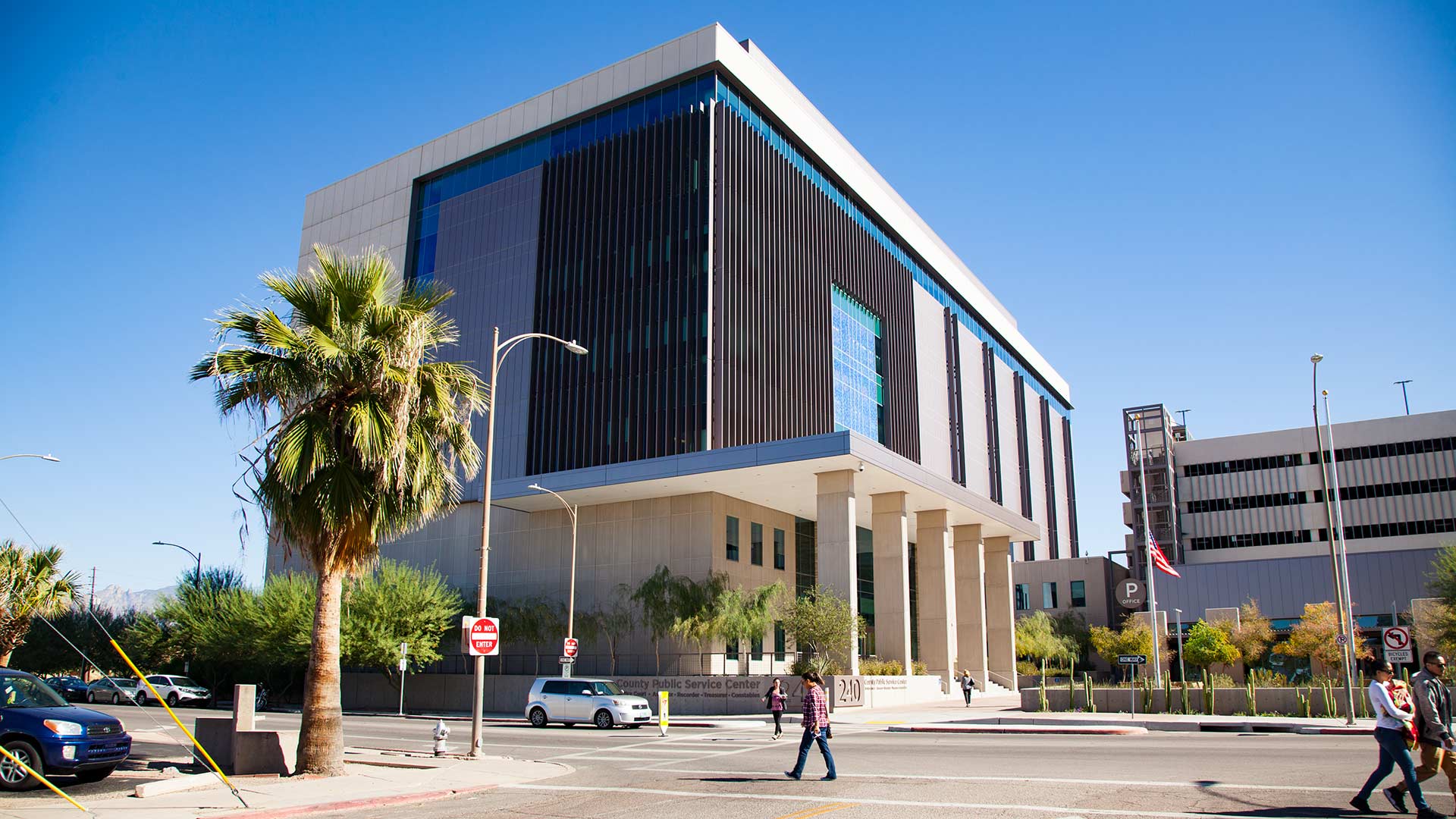 The Pima County Public Service Center is home to the county recorder.
Nick O'Gara, AZPM
More than 66 percent of registered voters in Pima County cast a ballot in last week's midterm election. The number breaks the previous midterm turnout rate of 65 percent, set in 2010.
The lowest midterm turnout rate for the county was in 1998, when just 51 percent of voters cast a ballot.
In that year, Gov. Jane Dee Hull was re-elected and Sen. John McCain was sent to the Senate for his third term.
This year, the Pima County Recorder's office sent out more than 300,000 mail-in ballots, also a record.
Statewide turnout for the 2018 midterm election stands at 60 percent.