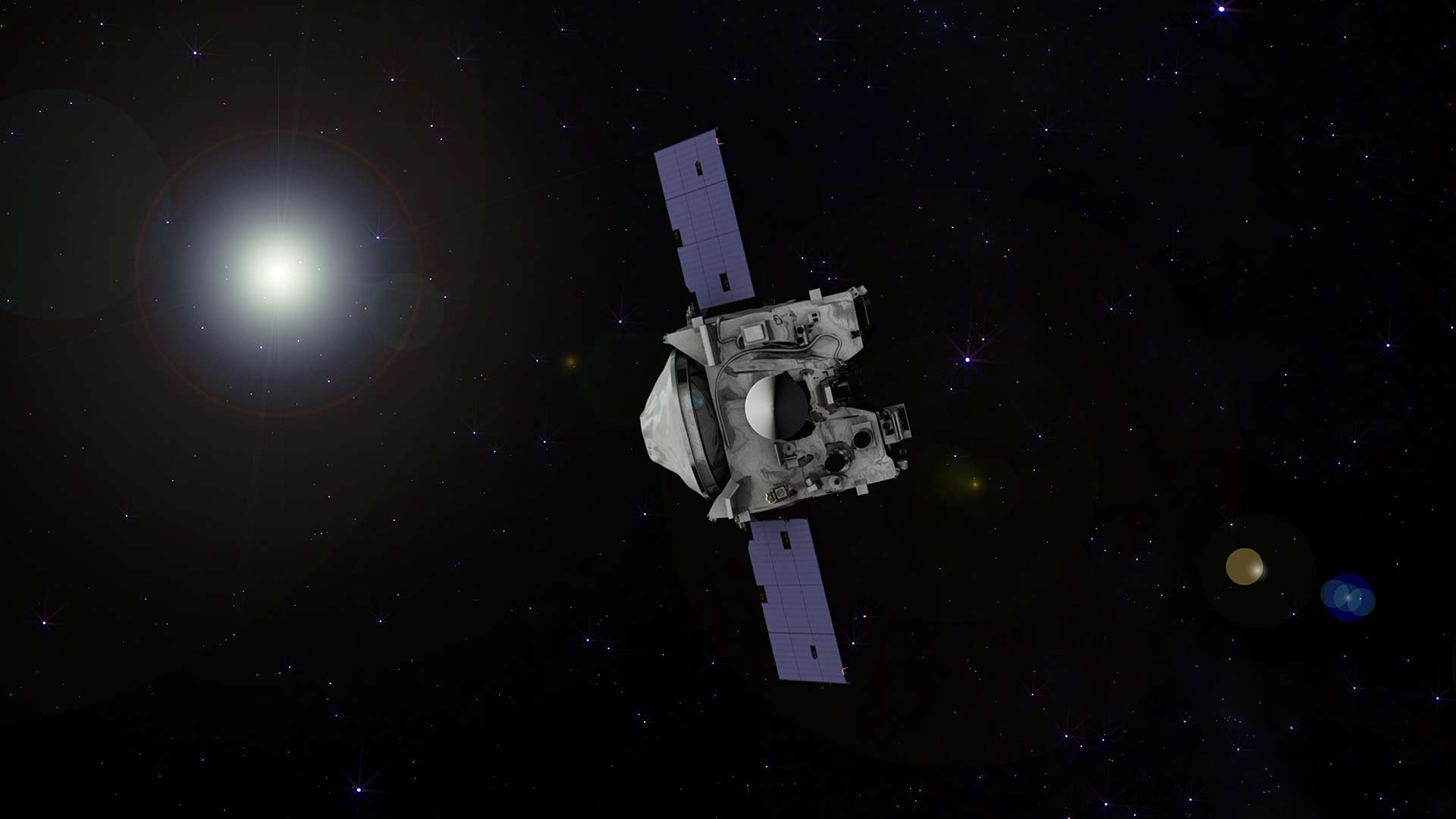 OSIRIS-REx completes a 26-month journey to the asteroid Bennu on Monday.
OSIRIS-REx Asteroid Sample Return Mission
A journey of more than 26 months comes to an end Monday when the OSIRIS-REx spacecraft slows down and begins orbiting the asteroid Bennu.
The next stage in the University of Arizona-led mission includes surveying the surface of Bennu to find a good place to retrieve a soil sample and return it to Earth. Principal investigator Dante Lauretta says earthbound radar telescopes provided an accurate blueprint of what Bennu looked like from hundreds of thousands of miles away. The object came within view of OSIRIS-REx's cameras for the first time a few months ago.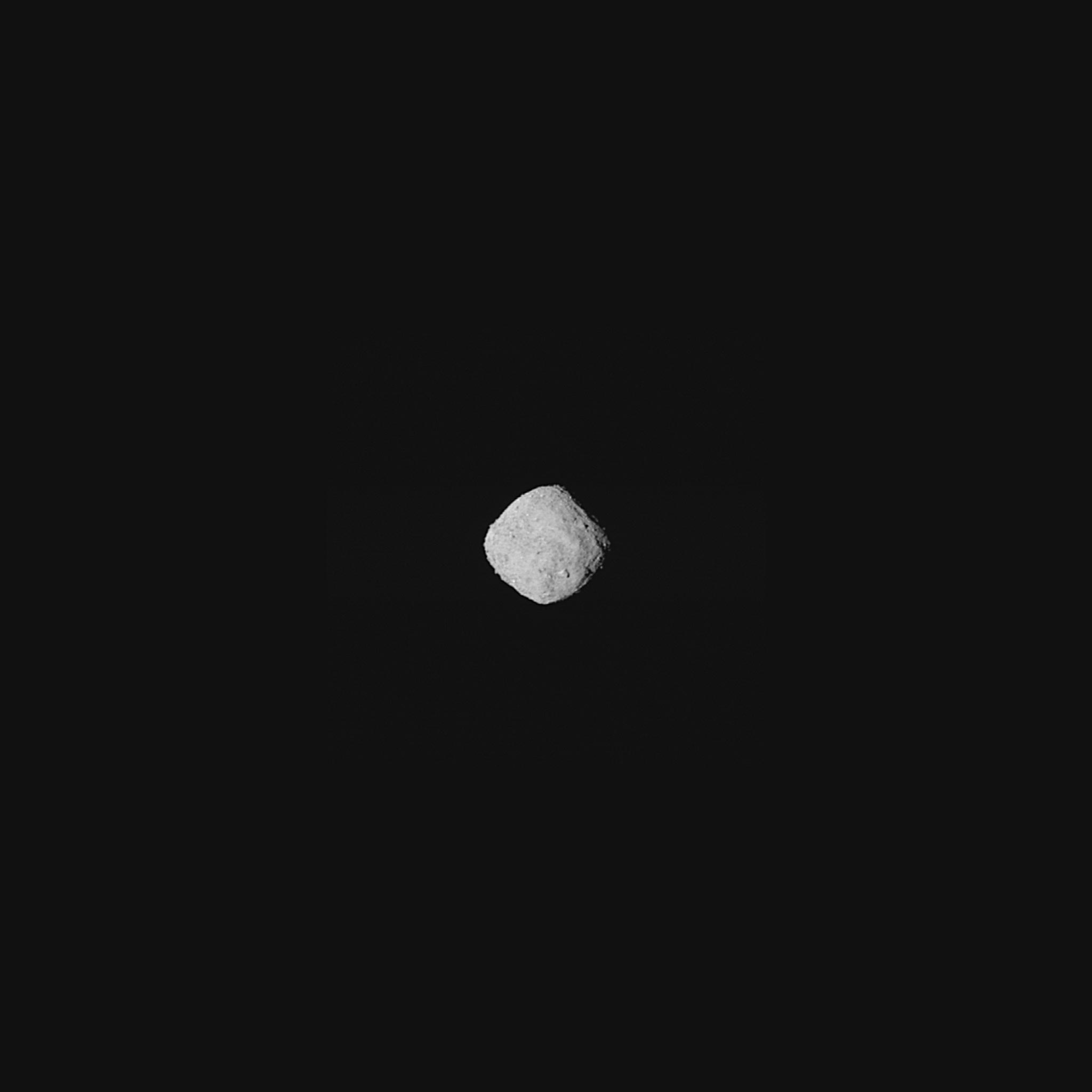 VIEW LARGER An view of the asteroid Bennu created using eight images taken by the OSIRIS-REx spacecraft's camera system, Oct. 29, 2018.

NASA/Goddard/University of Arizona
"They processed that data to predict the shape of the asteroid and they absolutely nailed it," said Lauretta. "So, we were ecstatic to see that shape come into focus and to realize what we've been planning the mission to all along is correct."
Lauretta notes excitement is building among members of the UA science team, some of whom have worked on the project for years.
"Some of us, including myself, have been working on this program for a decade and a half, from the early conception stages to proposal writing, design, build, test, launch and cruise of the spacecraft out to the asteroid," he said.
The first scientific information from OSIRIS-REx's up-close encounter will be presented at a meeting of the American Geophysical Union Dec. 10.
---
Tune in live with AZPM for the arrival of OSIRIS-REx at Bennu on Monday, Dec. 3. Our coverage will start at 9:15 a.m. on PBS 6 PLUS with NASA TV Live. The arrival is expected to take place at 9:45 a.m.