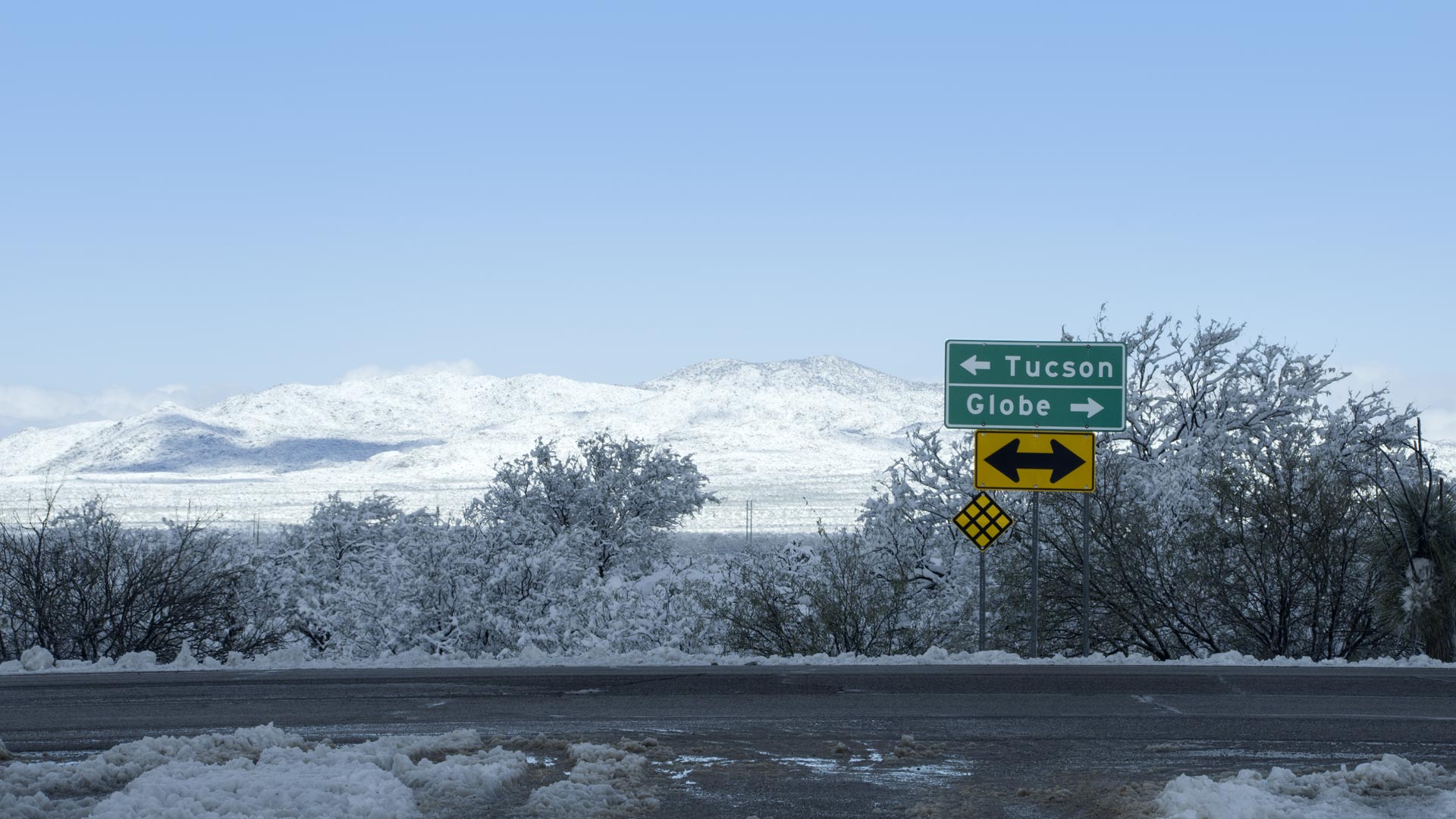 Drivers on Arizona State Route 77 had a view of desert covered in snow, Jan. 1, 2019.
Christopher Conover, AZPM
A hard-freeze warning was issued for Wednesday night the Tucson Metro Area, with temperatures expected to be in the low to mid-twenties. Meteorologist Glenn Lader with the National Weather Service in Tucson says that our neighbors to the east can expect even more severe temperatures.
"Especially in Cochise County, Graham, Greenlee County, Santa Cruz County. Some of the colder spots. Especially like around Willcox and such could even see temperatures as low as the single digits. So it's going to be really cold out there tonight."
He says area residents should focus on the four "P's": people, pets, plants and pipes.
"For people, you want to make sure the more vulnerable are indoors. Regarding pets, it's the same. You want to keep pets inside. Obviously plants, some you can't keep inside. If you can't, you want to cover sensitive vegetation. And of course, pipes are very critical because a lot of our homes in Tucson have pipes exposed on the outside. So, you want to make sure the pipes are thoroughly wrapped and protected from the cold so they don't subsequently burst," he says.

Lader says the coldest temperatures in Tucson will occur tonight and will ease up through the end of the week. Those in higher elevations will continue to see temperatures well below freezing.