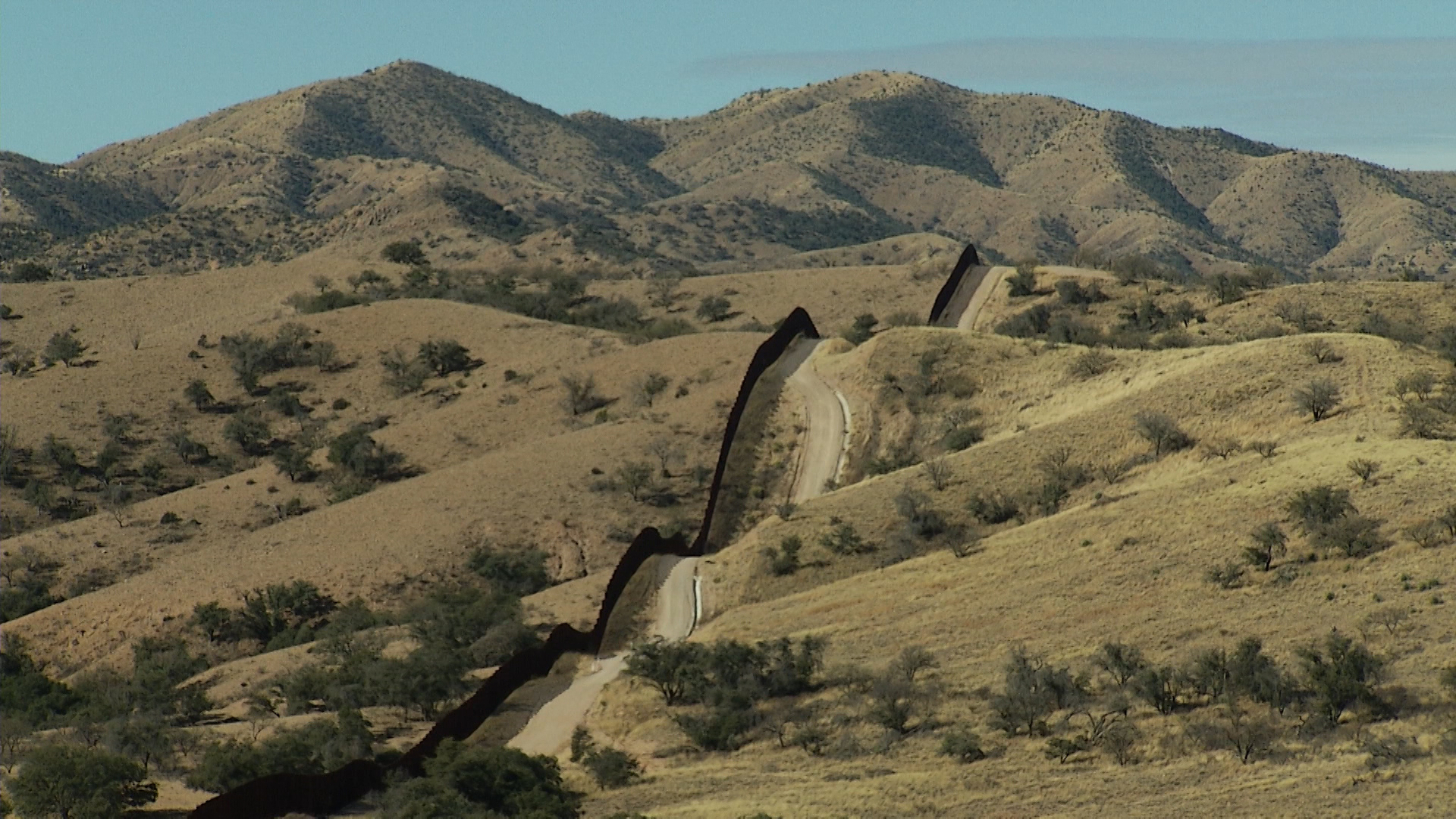 The border fence passes over hills on the line between Arizona and Mexico.
AZPM
Sheriffs from every county that shares a border with Mexico have made public a position paper on securing the border. Pima County Sheriff Mark Napier wrote the paper and said he and other sheriffs are growing weary of the term "build a wall."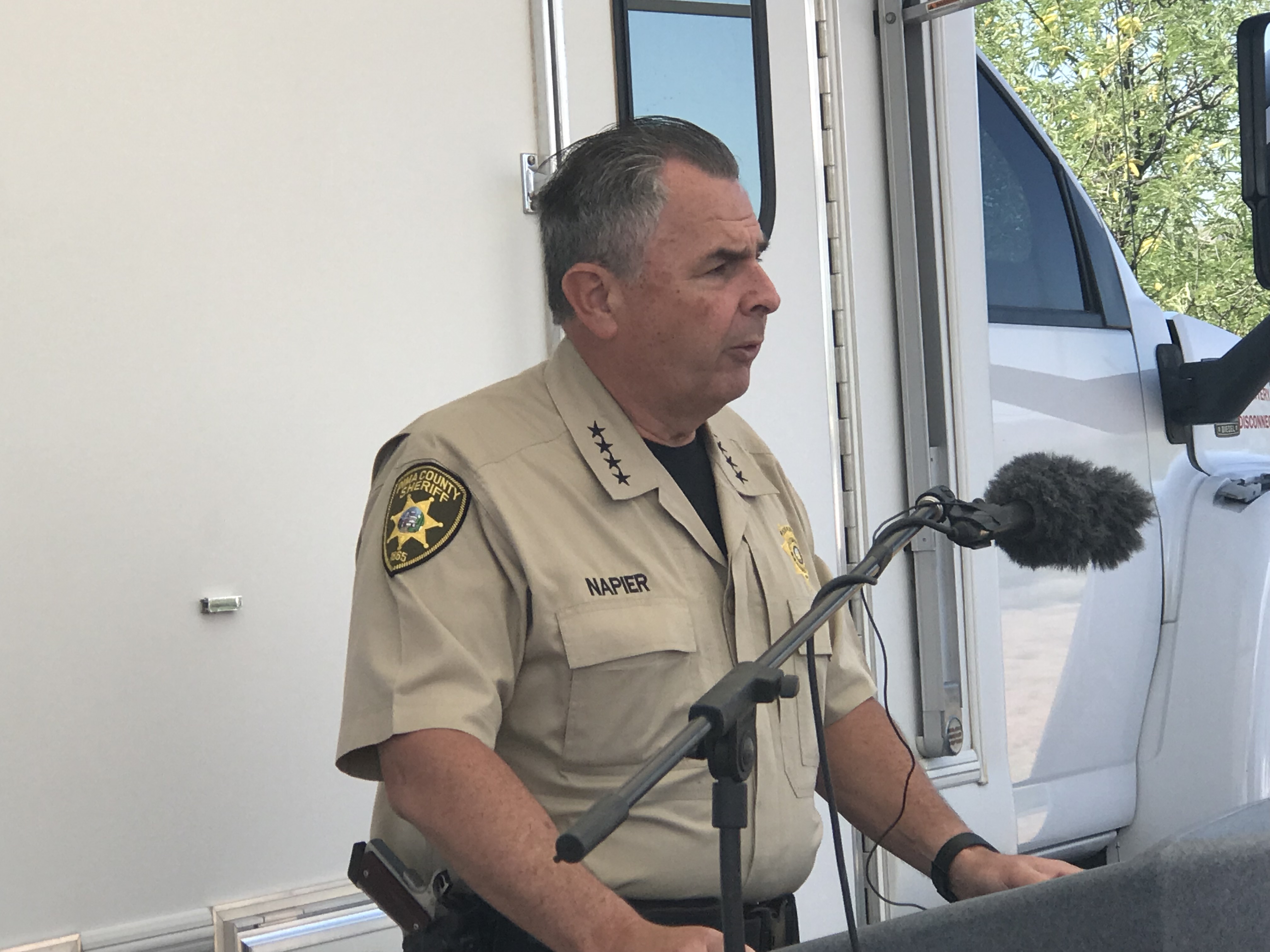 Pima County, Sheriff Mark Napier speaking to a group of law enforcement and rescue workers at a training session. (June 2018)

Nancy Montoya, AZPM
"But where we can have barriers we should because they have efficacy. They do stop the flow of people and illicit commerce and transnational crime organizations across out border, but we are always going to have to shore that up with technology and human resources," said Napier.
Santa Cruz County Sheriff Tony Estrada agrees, but adds the largest and most dangerous drug cartels are coming in the front door.

"The hard drugs, the cocaine, the meth the heroin the fentanyl - they're coming through the ports of entry.", said Estrada.
Santa Cruz County Sheriff Tony Estrada
AZPM Staff
The position paper included main points where the sheriffs have agreement.
Ports of entry lack the staffing and technology necessary to be effective deterrents to transnational crime.
There is a public health crisis with respect to illicit drug use that is leading to overdose deaths and lifetime addiction.
Human traffickers exploit migrants criminally, sexually and financially.
Encouraging migrants to make the dangerous journey to our border and then attempt to cross into remote areas of our country is not compassionate public policy. Southwest border deputies recover hundreds of bodies a year in remote areas of our counties.
Need to secure the southern border with Mexico immediately for public safety, national security and human rights.