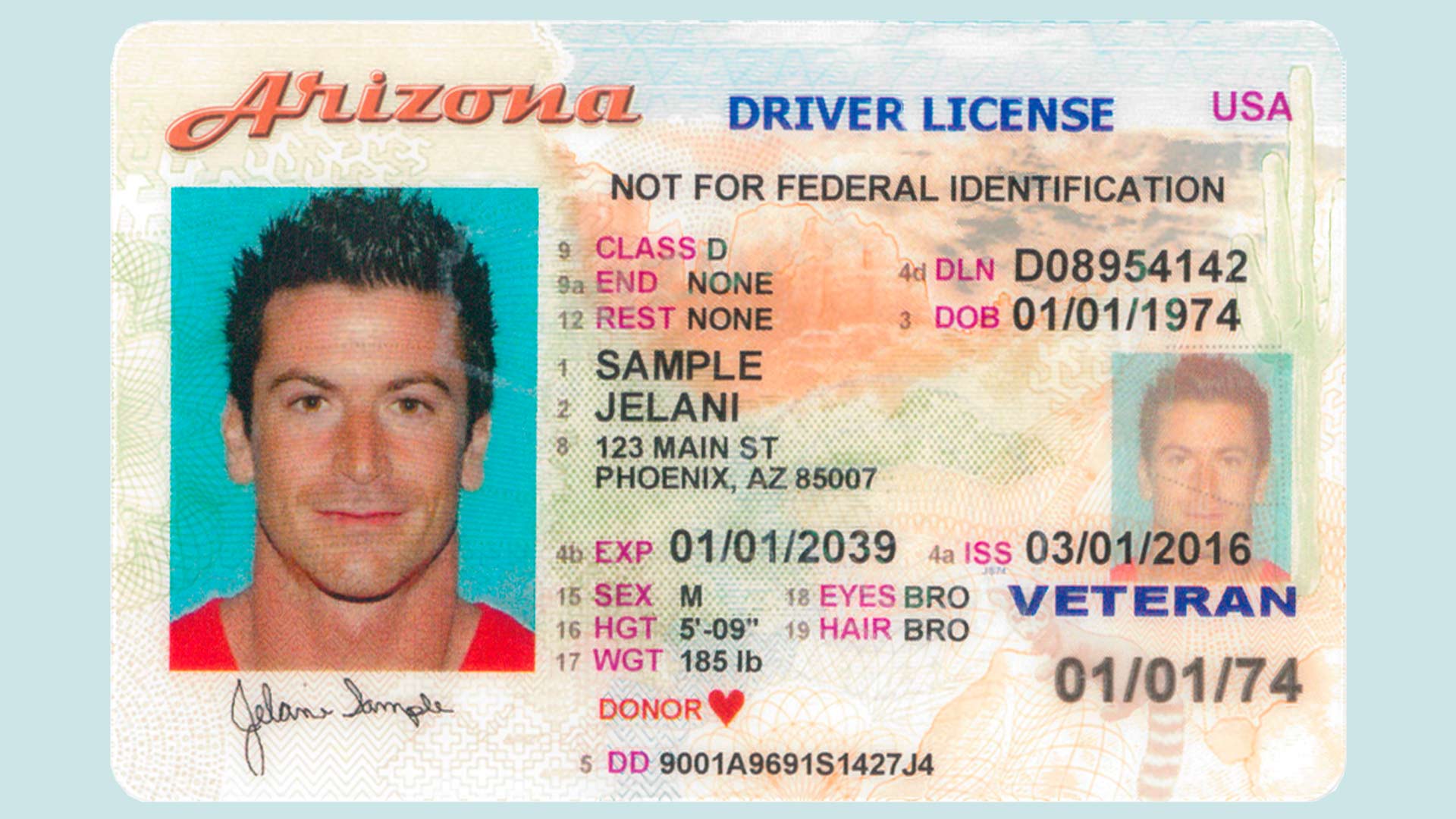 Example of an Arizona driver's license.
Arizona Department of Transportation
The Arizona Department of Transportation announced Wednesday that people with a federally issued Employment Authorization Card may use that to prove they are authorized to be in the United States and therefore can get an Arizona driver's license.
ADOT said the revision is based on a settlement of a federal lawsuit, Lucrecia Rivas Valenzuela, et al. v. Doug Ducey.
Arizona officials tried to not issue driver's licenses and IDs to work authorization card holders, resulting in the lawsuit filed in 2016.
Federal courts have consistently said in cases that states do not have the right to decide who is lawfully in the U.S.
The change takes effect immediately.
CORRECTION: An earlier version of this story incorrectly stated the change applied to DACA recipients, also known as "dreamers." ADOT says DACA recipients have been able to get Arizona driver's licenses since 2014. The new revision allows a wider group of immigrants who hold the same work authorization card to get an Arizona driver's license.