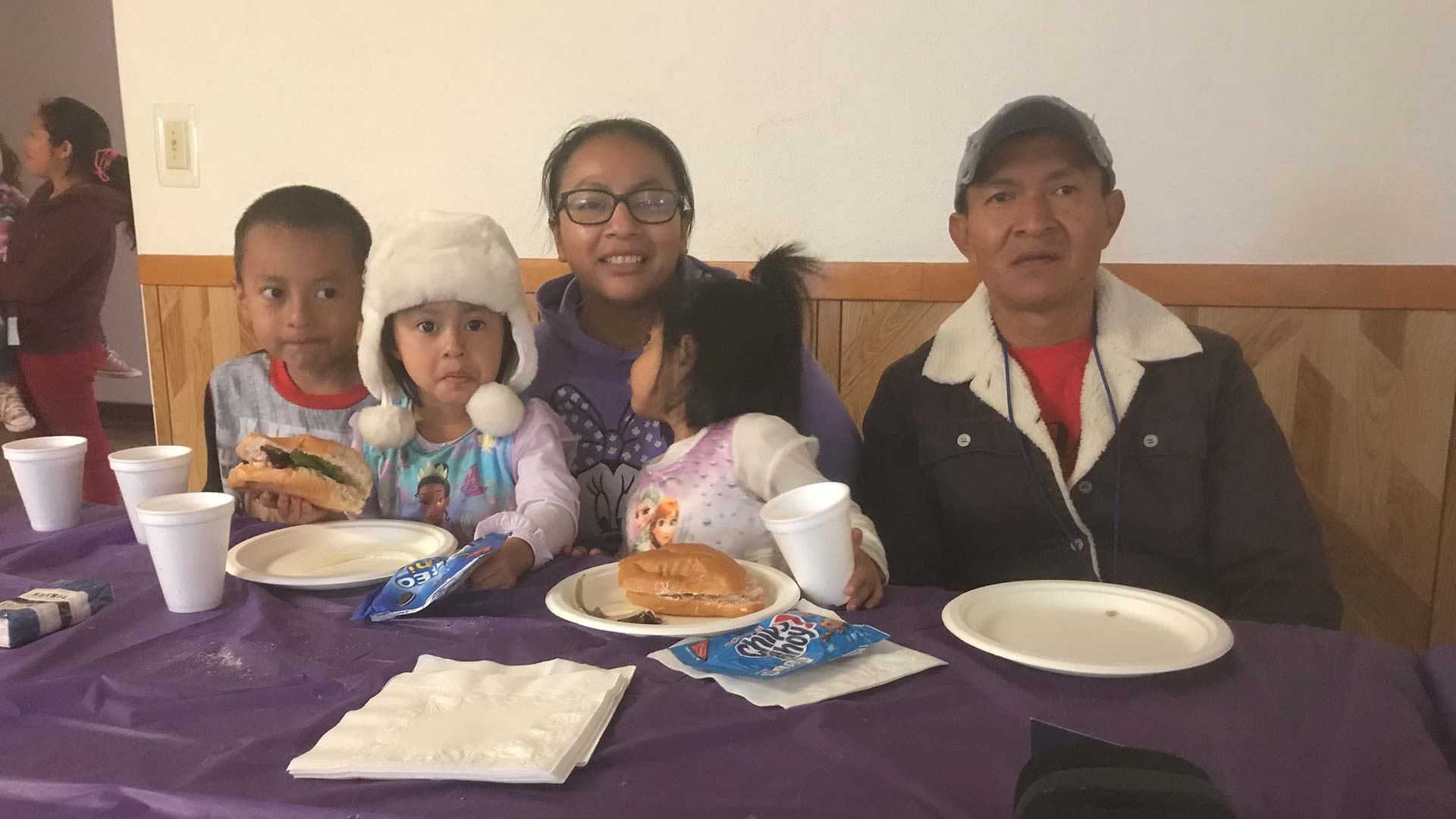 The Gallegos family spends the night at Tucson's Benedictine Monastery, Jan. 28, 2019. Their final destination is Tennessee.
Nancy Montoya/AZPM
It was the perfect match. An empty building complete with dorms and a commercial kitchen and migrant families mostly from Central America tired and needing a place to rest.
This last weekend, the doors were unlocked and the welcome sign went up for migrants to stay, temporary, at Tucson's Benedictine Monastery.
Developer, Ross Rulney, who now owns the former Benedictine Monastery and plans a future apartment complex at the site, said he would welcome the migrants to stay. Catholic Community Services took him up on the offer.
Most of the existing shelters are near capacity and a safe place was needed for overflow. Customs and Border Protection says there are more families with small children this year seeking asylum at the Arizona border than has been seen in past years.
The primary reason families and individuals say they are leaving their home countries in Central America is for safety and economic reasons. One of those families is the Gallegos family from Guatemala.
Rosalinda Gallegos, 31, is very proud of her 4-year-old twin girls and her 6-year-old son. Back home in Guatemala, she worked as nurse and her husband Diego was studying to be an engineer. They are among a new wave of Central American migrants showing up at the U.S.-Mexico border. Unlike many earlier arrivals, they are well-educated and left good jobs behind.
The father tells his twins to smile at the camera, then almost in the same breath says what good is having a job and earning enough money to house and feed his family — if they are not safe.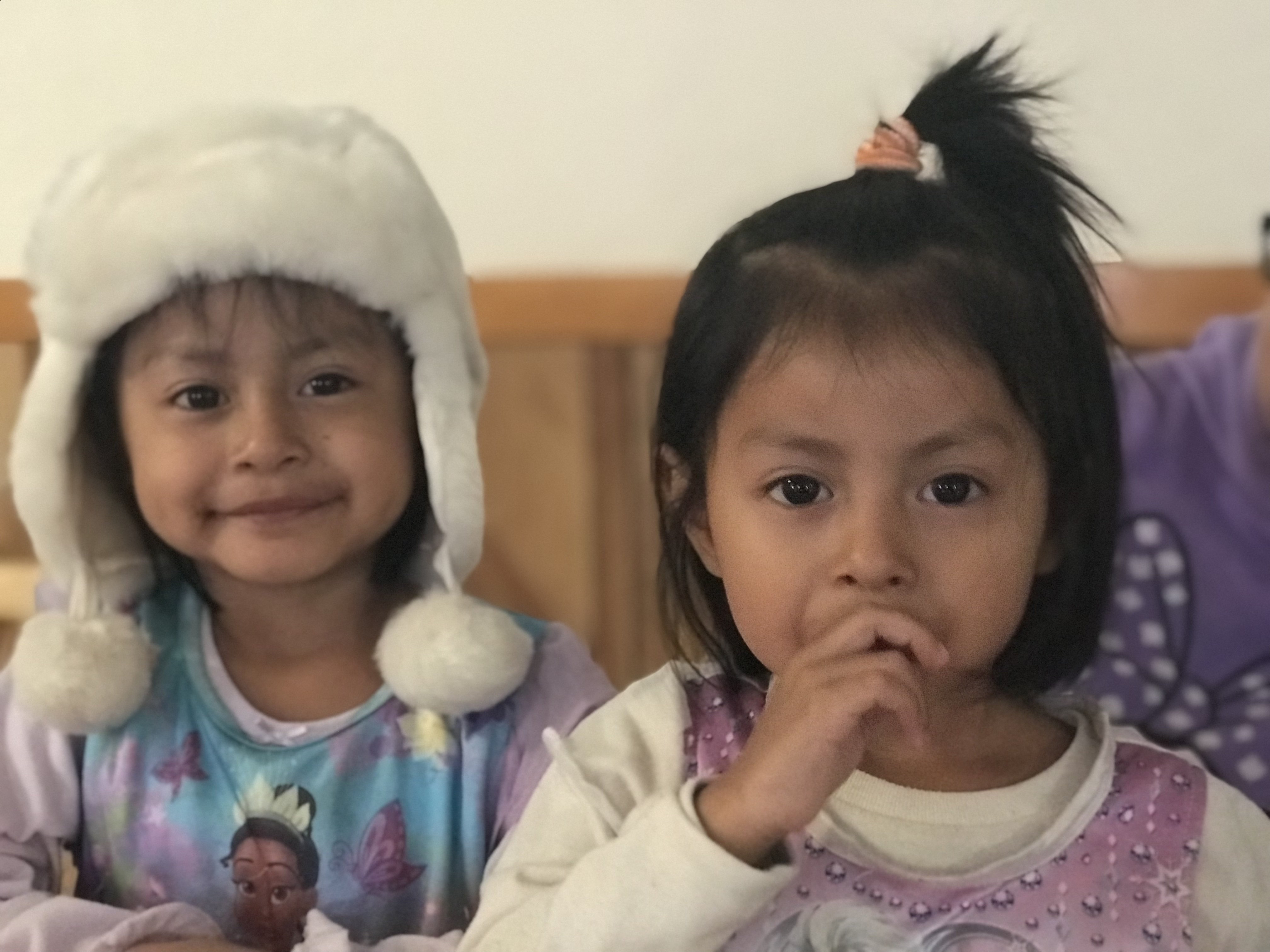 Twin 4 year old sisters from Guatemala eat breakfast at a makeshift shelter at the Benedictine Monastery in Tucson (January 28, 2019)
Nancy Montoya, AZPM
The Gallegos family joins many other families that have secure jobs and money but are choosing to leave home because of increasingly violent gangs who say they will harm a family's children if they are not paid off.
At first, the statistics kept by Homeland Security indicated that those making the dangerous journey from Central America to the U.S. were the very poor. Lately those records show a sharp increase in middle-income families from the Northern Triangle countries of Guatemala, Honduras and El Salvador.
So families like the Gallegos are fleeing to the U.S. hoping to make a life with relatives already in the country. Diego Gallegos says he is taking his family to Tennessee with hopes of being able to stay and start a new life — under U.S. asylum Laws.