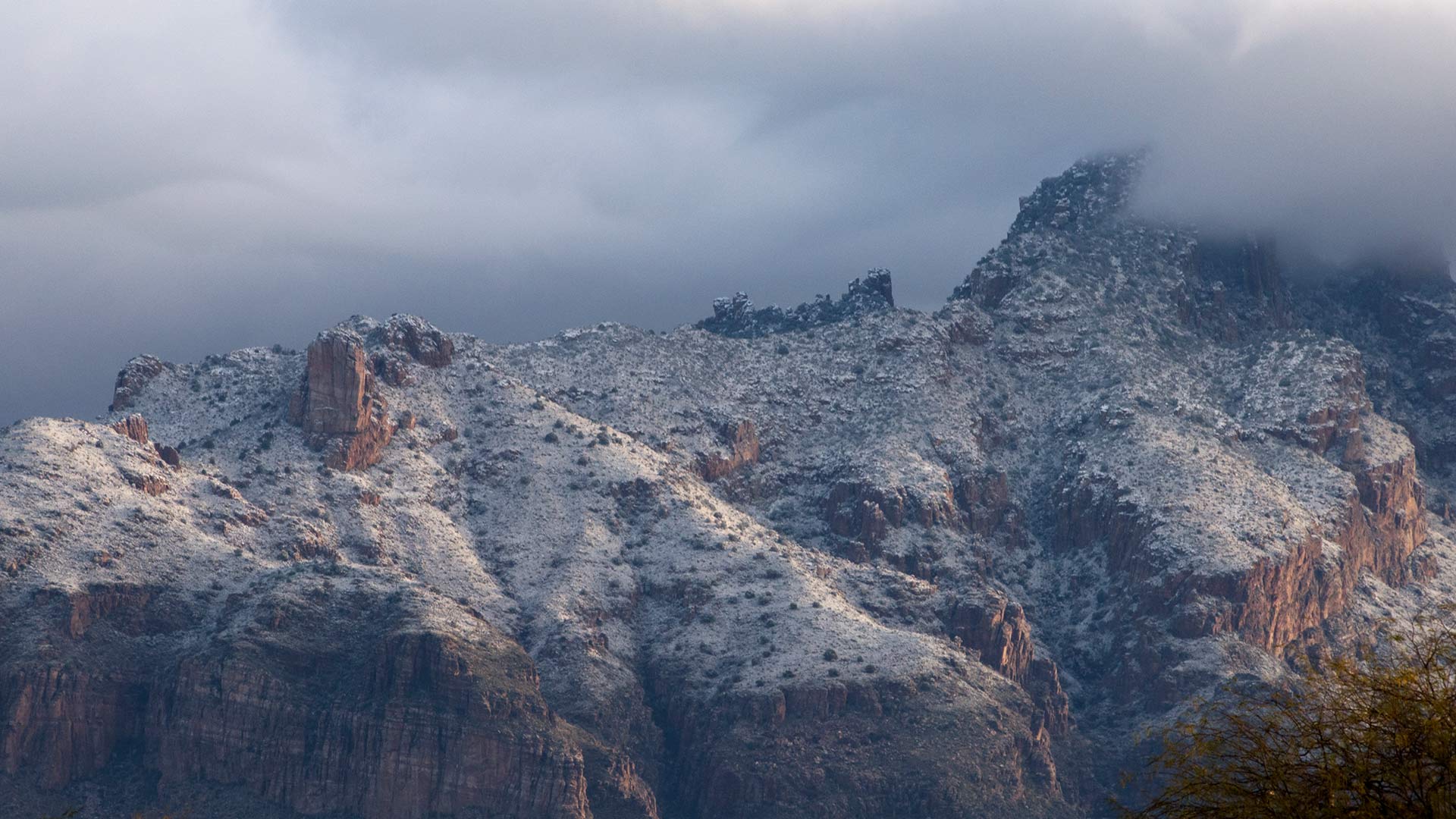 Tucson woke up to snow on the Catalina Mountains. Feb. 19, 2019
Christopher Conover/AZPM
The temperature in Tucson this week is about 15 to 20 degrees lower than usual for late February, and the city won't break 60 degrees until Sunday.
Glenn Lader with the National Weather Service in Tucson said this abnormally cold weather will stretch into Thursday and Friday as another winter storm arrives. He said last week's rain melted most of the snow on Mount Lemmon, but the Catalina peaks did receive a couple more inches of snow Tuesday morning.
"There's a little bit of snow that has come back to life on the mountain — with much more significant snow expected Thursday and Friday," said Lader.
Lader said 2 to 3 feet of snow will fall in the mountains Thursday and Friday. He said this will be the region's biggest winter storm of the year.
"It's going to be much wetter than the one that just came through. In Tucson we're looking at a potential half inch to inch-plus of rain," said Lader.
A hard freeze warning will be in effect Tuesday and Saturday nights.
Lader said it's unusual to get a hard freeze warning this late in the season, but the area is susceptible to frost until about March 3.
Usually Tucson gets about three inches of precipitation each winter, this year it's gotten almost an inch more moisture.