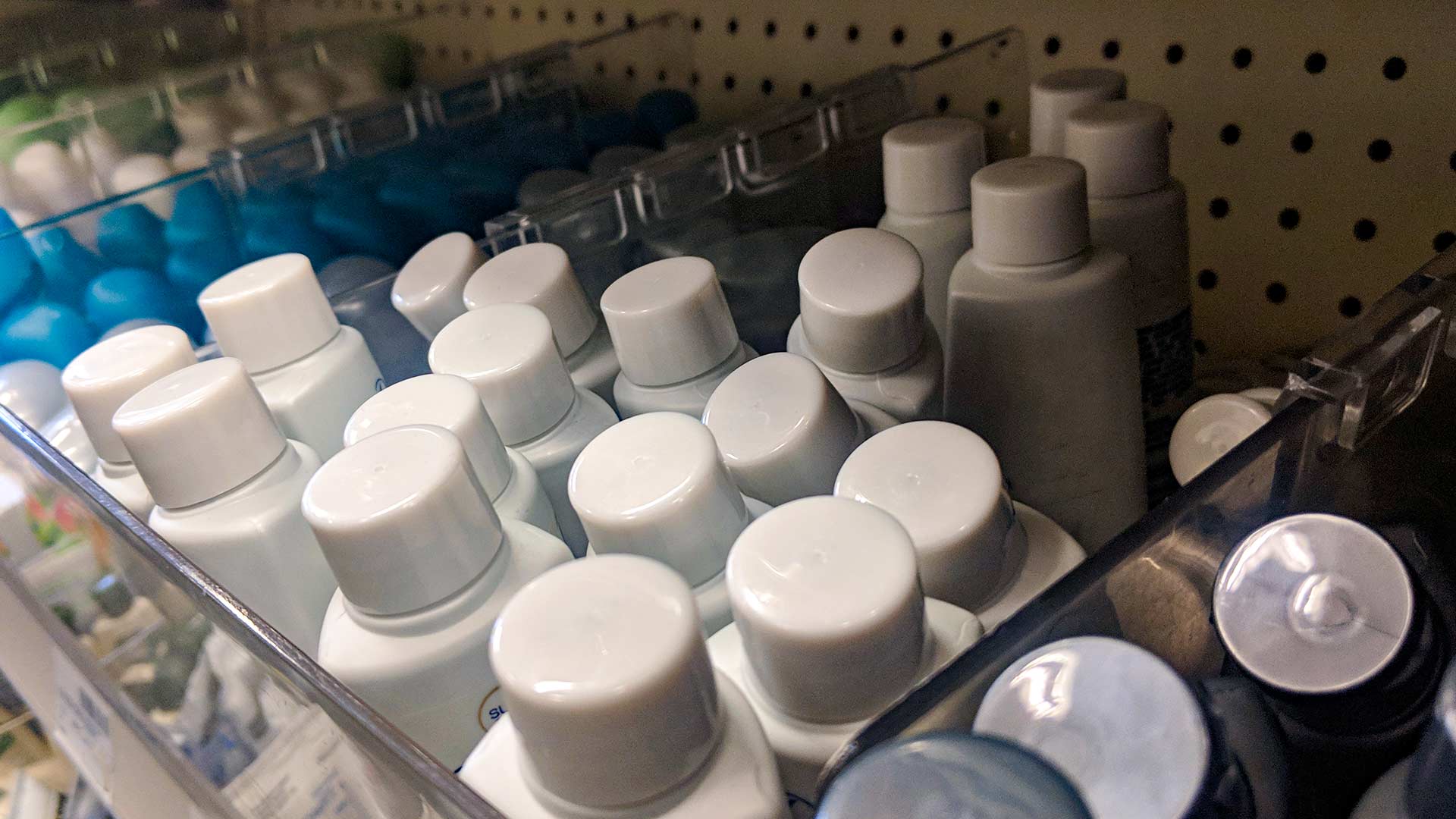 Various toiletries for sale at a store
AZPM
At Palo Verde High School there is a bookshelf full of shampoo, conditioner and deodorant donated by staff and community members for students who can't afford to buy the products themselves.
The school's community liaison, Donna Walker, funds the majority of the hygiene supplies.
A local group of professionals with Greater Tucson Leadership heard her story and decided they wanted to create a "hygiene pantry" to take the financial burden off of school staff. Students and their families in Tucson Unified School District will soon have access to these free hygiene products.
A member of the group, Robyn Lambert, says the donated products will help meet basic health needs and refocus TUSD students on their classwork.

"If you do not have access to toothpaste, dental floss and toothbrush, kids have severe, severe dental problems. If your tooth is bothering you, it's hard to concentrate on school," said Lambert.
The group will partner with the Educational Enrichment Foundation to stock the pantry with laundry detergent, feminine hygiene products and more.
"By helping them have the basic needs, we want them to be able to stay in school and focus, and not have kids have to worry about how clean they are, how sick they might be from not having proper hygiene supplies," said Lambert.
Once it's up and running, the pantry will be housed at St. Mark's Presbyterian Church. Lambert says any student needing one of the toiletries would ask a school staff member for the products. That person would fill out an online form through the Educational Enrichment Foundation, and once it collects the products, it notifies the school. School staff then picks up the products and give them to the student.
The Greater Tucson Leadership group will be collecting funds and products until May. Those interested in donating can visit the Educational Enrichment Foundation's PayPal page.