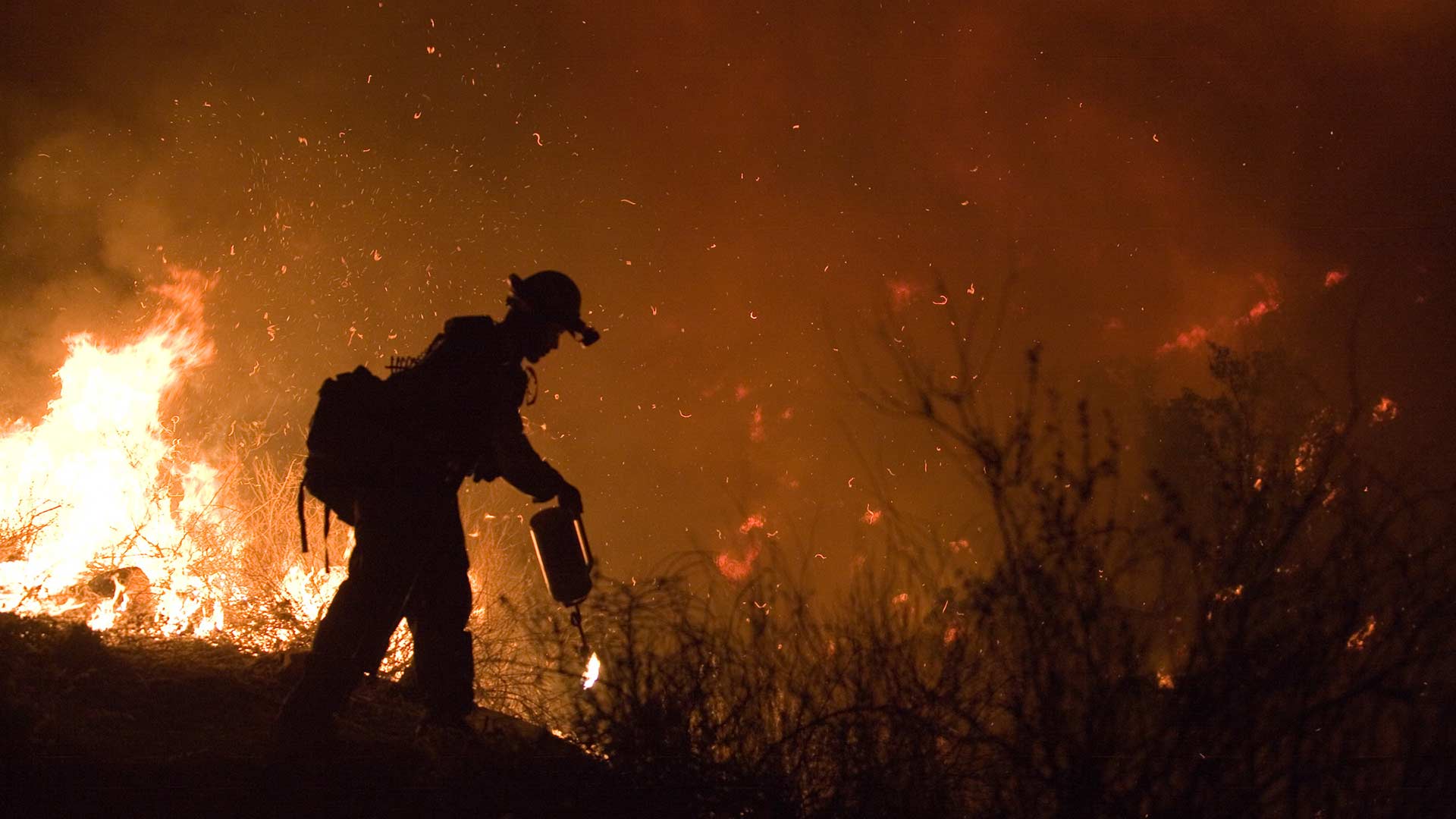 A firefighter sets a back burn to contain the Poomacha Fire in San Diego County, California, 2007.
Andrea Booher/FEMA
Forecasters can't count on California's winter weather to predict the following season's wildfire danger anymore.
A team of scientists looked at the combined historical records of temperature, precipitation and wildfires. They were joined by a University of Arizona researcher who examined the natural archives provided by tree rings.
Their findings indicated the connection between winter moisture from the Pacific jet stream and the severity of the next wildfire season in California weakened over the span of 73 years, then disappeared altogether.
The study's result surprised co-author and UA tree ring scientist Valerie Trouet.
"That link would have weakened because of other factors playing more important roles," she said. "But we did not expect there not to be a link anymore at all."
The study used tree ring evidence to reconstruct Pacific jet stream activity dating back 400 years.

The report appears in the March edition of the Proceedings of the National Academy of Sciences.