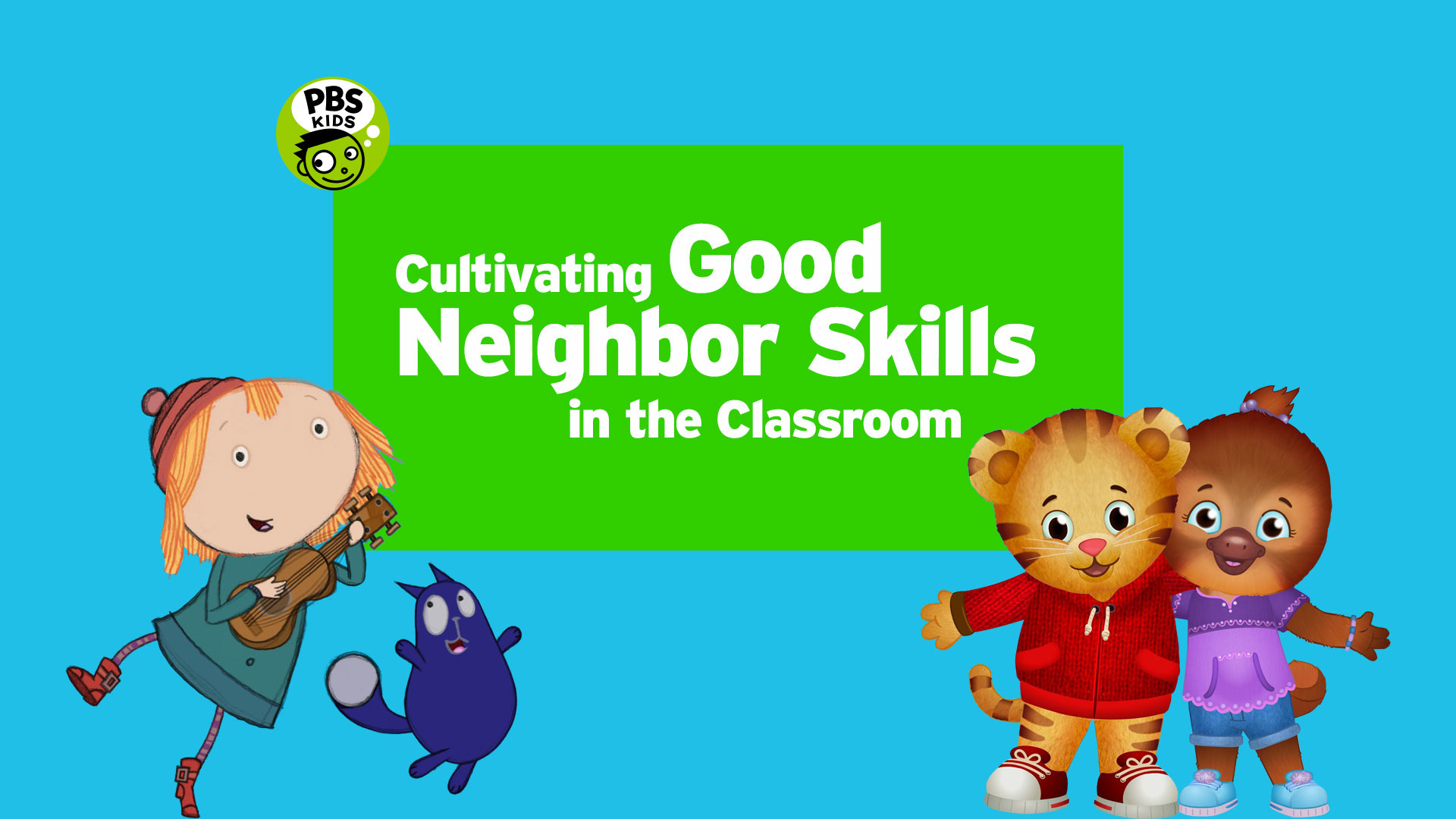 Social-Emotional 'Live-Learning' Series with PBS KIDS.
PBS Kids
Won't you be our neighbor? PreK-5 teachers, join us for this free three-part series where we'll explore the "Core Competencies" of social emotional learning. PBS will provide a certificate of attendance for each one-hour virtual professional learning event.
Part 1 | Arthur: Practicing Mindfulness
March 28 @ 7PM ET
It is a wonderful kind of day! Please join us for a one-hour professional "live learning" event on ways in which you can help PreK-5 students practice mindfulness. Explore how the core social emotional learning competencies of self-awareness and self-management are critical to help children understand and process their own emotions, thoughts and behavior. Develop your skills to guide children so they can develop confidence, motivation and a "growth mindset."
Part 2 | Peg + Cat: Exploring the Community
April 4 @ 7PM ET
In the second part of our series, "Cultivating Good Neighbor Skills in the Classroom," participants will explore how the core SEL competencies of social awareness and responsible decision-making are crucial to helping children understand their place in the world, and how their actions impact others. With the help of our friends Peg + Cat, we will explore ways of using these resources to help develop empathy, appreciate diversity, make decisions and build problem solving skills.

Part 3 | Daniel Tiger: Building Relationships
April 11 @ 7PM ET
It's Daniel Tiger's Neighborhood! Teachers, join us for a Grr-ific one-hour professional "live learning" event to help students build relationships. Explore how cultivating healthy relationships and interpersonal skills provides a foundation across all SEL competencies. This is the last installation of the three part series that you don't want to miss!