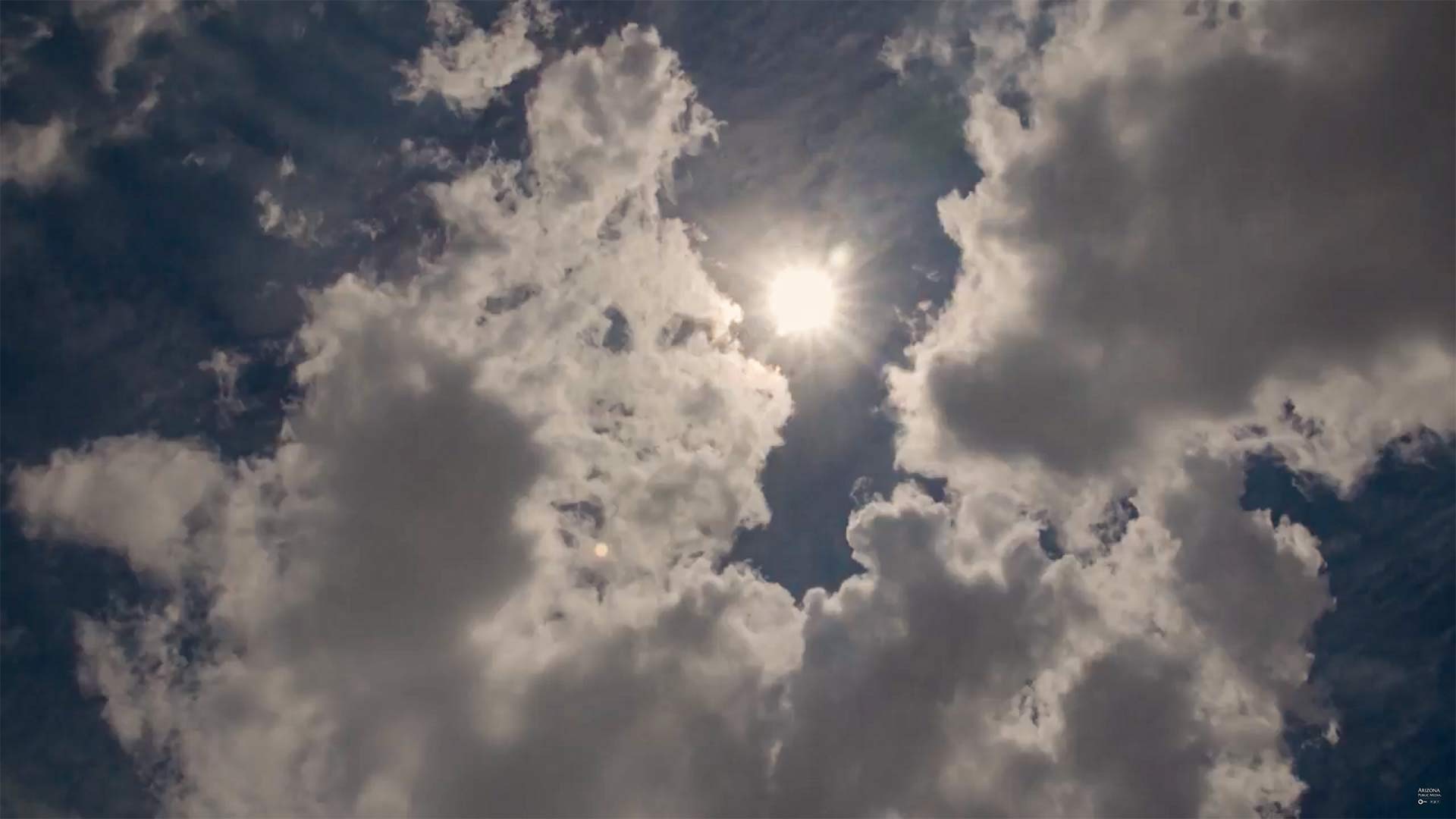 The sun peers through the clouds in Southern Arizona.
AZPM
Monday marks Tucson's first day over 90 degrees in 2019.
April 8 is the average date over the last 10 years that temperatures in the city broke the 90 degree mark.
Gary Zell, a meteorologist at the National Weather Service in Tucson, said this year's second 90-plus day will be on Tuesday at a predicted temperature of 95 degrees, with wind speeds around 25 to 35 miles per hour with higher gusts. He said April marks the start of fire season in Southern Arizona.
"When you combine dry grass with strong winds, if you have any sparks, you're gonna have wildfires," said Zell.
Zell said the highest temperature recorded on April 8th was 99 degrees in 1989. The temperature should stay below 100 degrees till mid-May.
He says that as the weather gets hotter, people should start to practice heat safety.
"You want to try and eliminate your activity during the hottest part of the day. Do it early in the morning or later in the evening, if possible," said Zell.
Zell said these temperatures aren't normal for this time of year. The average temperature in early April is around 80 degrees.
The temperatures will start to cool down towards Wednesday with a chance of rain on Friday and Saturday.