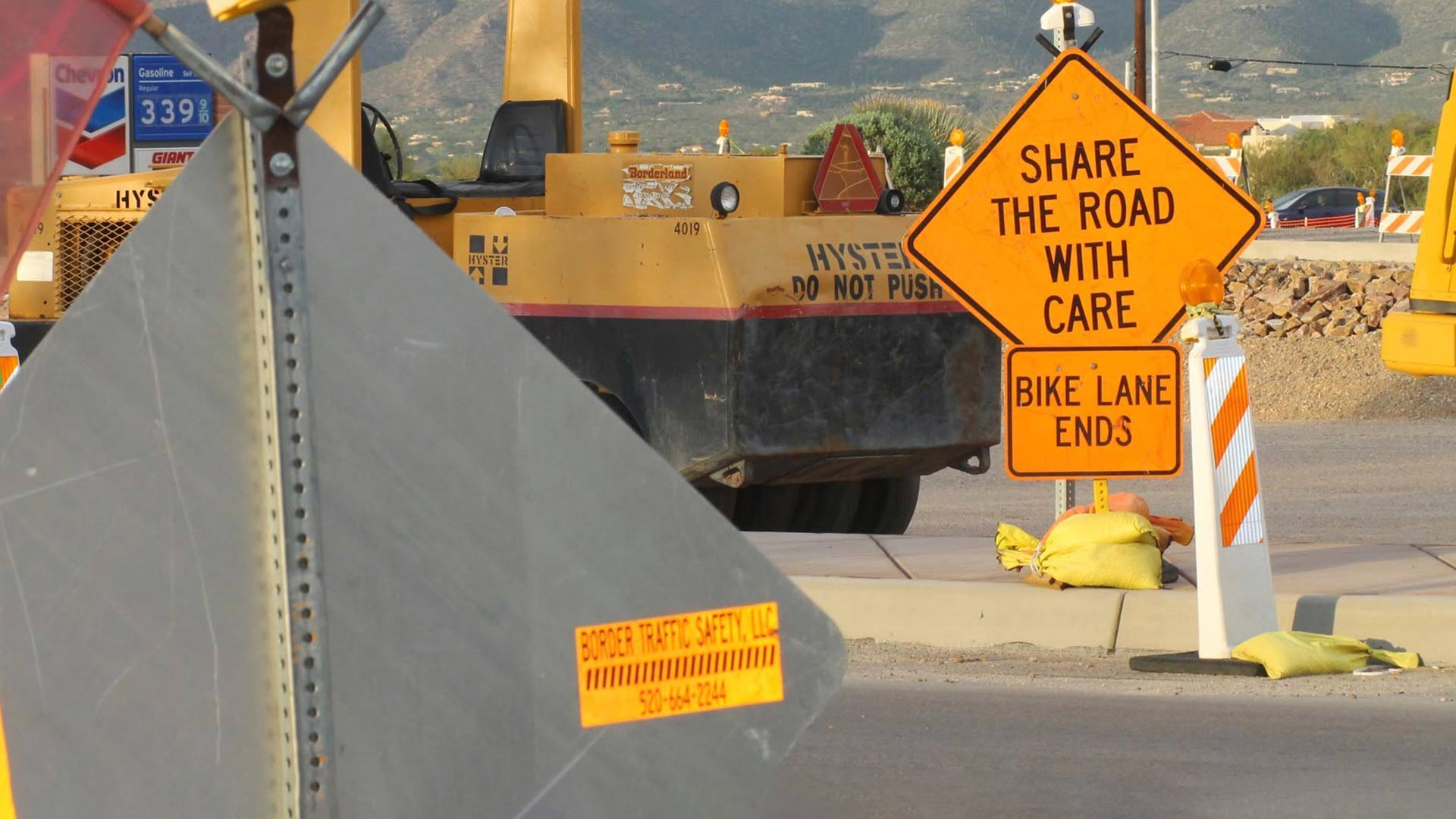 Road construction and repair signs in Pima County.
AZPM Staff
Winter weather is over, but some rough roads are still vexing Pima County motorists this spring.
Voters approved a Regional Transportation Authority plan in May 2006. The Pima Association of Governments compiled a list of road improvement projects for the next four fiscal years, and transportation planning director Paul Casertano maintains those projects will stay on track.
"We're making sure that those projects are being delivered in a timely manner, so there will be a great representation of the projects from that ballot initiative within the five-year program itself," he said.
The Pima Association of Governments is seeking public comment on the Transportation Improvement Plan through May 22. Comment forms are available on the association's website. Residents can also review the projects at city transportation offices in Tucson and other Pima County municipalities. The association has scheduled a public hearing for May 23.